ACD Automatic Call Distribution
Predictive Dialer
Contact Center
VOIP Service
Internet Phone Service
IP Phone Service
Phone Software
Softphone IVR System
Computer Phone Software
Web Phone Software
Softphone Phone System
Computer Telephony Solution
Text To Speech Demo
Text To Voice Software

Information
Computer Telephony Integration
CTI Software
ACD and CTI
Linux CTI Solutions
CRM and CTI
Linux IVR Software
Linux Computer Telephony
CTI IVR Solutions
CTI and DNIS Applications
ANI and CTI development
CTI Telephony Products
Phone Software
CTI Telephony Vendors
Text To Voice Software
Text To Speech
Computer Telephony Software
CTI Programming
Softphone Systems
Telephony Software
Computer Phone System
Text To Voice
CTI Applications
Softphone Software
Telephone Software
CTI Middleware



<! ************** MAIN BODY ************************************************>

DSC Tech Library



CTI Computer Telephony Integration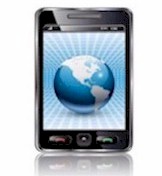 This section of our technical library presents information and documentation relating to Computer Telephony and Computer Telephony Integration software and products. Computer Telephony Integration CTI software is a rich set of phone software library routines that enable application programs to control your phone system. This comprehensive CTI software lets you increase employee productivity, enhance customer service and reduce costs by combining the capabilities of our PACER phone system with the custom functionality of your Windows, Unix or Web applications. Data collected by your phone ACD (Automatic Call Distribution) or IVR (Interactive Voice Response) systems can be passed to your existing PC, Unix or Web applications through our phone software. The PACER predictive dialer can automatically call your customers and pass only connected calls to your agents. With our computer telephony software, your telephone and computer work together to provide cost-saving benefits.


Client-Based CTI: Integrated Products Make It Mainstream
BY TOM CURRAN

Most of us remember dialing with a rotary telephone, and the excitement that came with the invention of the touch-tone phone. Still, this was only a small change in the way we placed a call. Then, the personal computer was introduced into the workplace, followed by the LAN/WAN method of data sharing. This data infrastructure was set up in parallel to, but separate from, the voice communication infrastructure within the corporation.
Today's Telephony
On most corporate desktops today, you will find a reasonably powerful PC and a telephone. The telephone is typically a "dumb," low-cost analog phone. The telephone and computer sit next to each other, but do not "speak" to each other - there is no computer-telephony integration (CTI).

The PSTN infrastructure remains separate from corporate Internet access and LAN/WAN infrastructures; but these two infrastructures are in a state of convergence. Corporate intranets are often connected to the PSTN at the PBX to link to the Internet via a server. This link is the beginning of a migration from two infrastructures to one. The "one" is, of course, the data infrastructure. The data infrastructure will carry all data, voice, video, fax, multimedia, etc., on a single infrastructure within the corporation.
The Converged Desktop
In this converged scenario, users plug their analog phone into their computer, or connect it directly to the LAN. This migration will be a fast process of technological development and implementation, in comparison to the gradual telephony changes over the past 50 years. The fast adoption of this new converged technology will be due to the competitive advantage of cost reduction efforts, as well as flexibility offered by CTI at the desktop. At the desktop, or client-based level, individuals are embracing convergence because it is clear that the control and access to the data they use to perform and manage their everyday tasks is enhanced by CTI.

As businesses continue to look for ways to reduce costs, and workers strive for greater efficiency and effectiveness, client-based power will be an area of focus. With processing power doubling every 18 months, and computer memory costs decreasing, it is becoming increasingly more difficult arguing for a distributed application or server to maintain the applications, when they can reside at the client so effectively. This is especially true as remote workers in the enterprise become more commonplace -- employees can carry all their applications and material pertinent to their needs wherever they may work.
Why Client-Based CTI Is Key
The future will see client-based control of all applications, tools, data, and business-related management information. A client should have access to all the applications, e-mails, faxes, voice mail, and files they need, on demand.

The client-based CTI control technologies consist of:
The specific link (hardware device) from the analog telephone to the computer enabling true client-based CTI.
Software applications to perform telephony functions.
The ability to select between a PSTN, intranet, or Internet call.
The CTI part of client-based control requires an integration between the telephone and the computer. This CTI technology could be a small external device, a PCMCIA card, or an imbedded ASIC. The CTI solution should give users the ability to place or receive a call via the local PTT, PSTN, data network, intranet, or Internet using a regular analog telephone.
But CTI solutions should also incorporate our traditional telephone habits: If a call via the LAN is being received, the telephone should "ring." And, if a client wishes to place a call via the LAN, they should be able to pick up the receiver and hear the dial tones and DTMFs -- familiar sounds when placing a call. While the dual data and voice infrastructures converge, CTI solutions should also include the ability to automatically select the vehicle of best quality, lowest cost, or currently available access to place or receive a call.

Client-based CTI technologies as described here exist today, they are just not available as a wholly-integrated product. Integration is needed within the next six months to bring these technologies into the mainstream corporate market. The need for an affordable solution is there, and will remain until integration is performed and a "whole product" is brought to the marketplace. The future of client-based CTI is on the horizon, with the "missing links" between today's CTI components being assembled.

Tom Curran is ShelCad Engineering Ltd.'s vice president marketing and sales. He can be reached by e-mail at tom@shelcad.com. ShelCad designs, develops, and markets product lines that offer powerful low-cost and low-density solutions, and that combine the ease of plug and play technologies with the power of computer telephony integration. ShelCad's products enable Internet telephony software to operate using a regular analog phone to place and receive calls. For more information, visit the company's Web site at www.shelcad.com.

<! *************** END OF MAIN *******************************************>


---