CRM Applications
Customer Care Software
Direct Response Marketing Software
Contact Management Software
Phone Attendant
Mortgage Marketing
Inbound Telemarketing Outbound Telemarketing
Mortgage Software
CRM Software Features
IVR Solution
Telemarketing Call Center
Voice Broadcasting Service
Appointment Reminders


<! ************** MAIN BODY ************************************************>

DSC Tech Library



Customer Relationship Management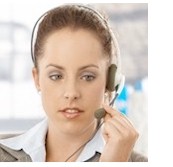 This section of our technical library presents information and documentation relating to CRM Solutions and customer relationship management software and products. Providing timely customer service information is vital to maintaining a successful business. Accurate information provided in an organized and thoughtful manner is key to business success.

TELEMATION, our CRM and contact center software, was originally built on this foundation. The ability to modify Customer Relationship Management software is important in this ever changing business environment.

Telemation Customer Relationship Management solution and contact center software is ideally suited for call centers throughout the world.



CRM Best Practices: Getting the Best Deal
---


The following is an extract from the article "CRM Best Practices: Getting the Best Deal" by Joe Outlaw from CRM Daily:

"It is human nature: We always want to get the best deal -- or at least, to feel like we made every effort to get the best deal possible.

Organizations buying CRM applications are no different. But getting the best deal may not be as obvious as it sounds. First, you need to decide what constitutes a "best deal" for your organization, since it is rarely just the lowest purchase price.
Part of the Selection Process
The proper context for negotiating for CRM applications is as part of the overall application-selection process. To be effective, negotiation needs to begin at the earliest stages of evaluating CRM application alternatives, and carry through until a final decision is made.

A classic mistake is to make the decision and then begin to work on getting a deal. "Once you notify the vendor they have been selected, you have given away most of your negotiating leverage," Deloitte Consulting senior manager Frank Yang told CRM Daily.

Negotiations for CRM systems can be formal or informal. Neither style is superior in terms of achieving a best deal. The tone of the selection process and the negotiations are up to the organization. It can depend upon the size or importance of the deal, as well as the length of the company's relationship with the vendors.
Formal or Informal?
"Frequently, the longer the relationship, the less formal it becomes," says Deloitte Consulting's research lead Robin Athey.

Whether your organization chooses a formal or informal process, it is important to have a process in place and to follow it consistently with each vendor and application under consideration.

"Open and honest communication with the vendors about your CRM requirements, selection criteria and selection process is essential to gaining the trust required to hold effective negotiations," says Athey......"
---

To view the entire article, visit www.crmdaily.com. <! ***************** End Of Page ****************>

<! *************** END OF MAIN *******************************************>