CRM Applications
Customer Care Software
Direct Response Marketing Software
Contact Management Software
Phone Attendant
Mortgage Marketing
Inbound Telemarketing Outbound Telemarketing
Mortgage Software
CRM Software Features
IVR Solution
Telemarketing Call Center
Voice Broadcasting Service
Appointment Reminders


<! ************** MAIN BODY ************************************************>

DSC Tech Library



Customer Relationship Management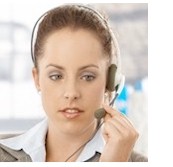 This section of our technical library presents information and documentation relating to CRM Solutions and customer relationship management software and products. Providing timely customer service information is vital to maintaining a successful business. Accurate information provided in an organized and thoughtful manner is key to business success.

TELEMATION, our CRM and contact center software, was originally built on this foundation. The ability to modify Customer Relationship Management software is important in this ever changing business environment.

Telemation Customer Relationship Management solution and contact center software is ideally suited for call centers throughout the world.



CRM Best Practices: Building CRM Teams and Teamwork
---


The following is an extract from the article "CRM Best Practices: Building CRM Teams and Teamwork" by Joe Outlaw from CRM Daily:

"CRM strategies have proven most effective when their scope is organization- or enterprise-wide. Some of the obvious implications of this observation are the need for CRM teams, teamwork, coordination, shared goals and the sharing of customer information.

Less obvious are the obstacles to making the changes needed to create CRM organizational structures, align goals and foster collaboration. When it comes to far-reaching initiatives, such as CRM, never underestimate the ability and will of an organization to resist change.
People Are the Key
Notwithstanding great products and low prices, "employees are increasingly what makes one business more successful than another," observe Gartner vice presidents Beth Eisenfeld, Ed Thompson and Scott Nelson. "How employees behave makes or breaks a strategy for improving customer relationships. CRM initiatives must motivate people to want to deliver value to customers, and enterprises need to have a 'relentless focus on the customer.'"

The reality, however, for many organizations is that behaviors and attitudes must be changed, and organizational collaboration in support of customers must be encouraged.

Gartner recommends improvements in five areas: leadership, skills and competencies, knowledge, organization and recognition.

"CEOs need to build a more relaxed, less hierarchical organization," says Gartnerís Thompson. Enterprises must develop the relevant business skills -- including analysis, team building and segmentation.

Evolving knowledge-management tools and techniques must be used to reduce the barriers to customer-knowledge sharing, advises Gartner. That is what builds collaboration and innovation.

Lastly, organizations must align employee targets with customer goals, recommends Gartner's Nelson. Key to these realignments and to reducing a major source of organizational resistance is the corresponding realignment of employee compensation and recognition programs......"


---

To view the entire article, visit www.crmdaily.com. <! ***************** End Of Page ****************>

<! *************** END OF MAIN *******************************************>