CRM Applications
Customer Care Software
Direct Response Marketing Software
Contact Management Software
Phone Attendant
Mortgage Marketing
Inbound Telemarketing Outbound Telemarketing
Mortgage Software
CRM Software Features
IVR Solution
Telemarketing Call Center
Voice Broadcasting Service
Appointment Reminders


<! ************** MAIN BODY ************************************************>

DSC Tech Library



Customer Relationship Management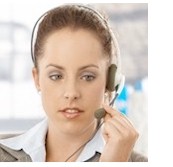 This section of our technical library presents information and documentation relating to CRM Solutions and customer relationship management software and products. Providing timely customer service information is vital to maintaining a successful business. Accurate information provided in an organized and thoughtful manner is key to business success.

TELEMATION, our CRM and contact center software, was originally built on this foundation. The ability to modify Customer Relationship Management software is important in this ever changing business environment.

Telemation Customer Relationship Management solution and contact center software is ideally suited for call centers throughout the world.



CRM Best Practices: Working with Consultants
---


The following is an extract from the article "CRM Best Practices: Working with Consultants" by Joe Outlaw from CRM Daily:

"Consultants can help with almost every aspect of a CRM program: formulating a CRM strategy, building business cases, establishing metrics, streamlining customer-facing processes, selecting CRM technologies and vendors, planning and managing projects, and facilitating organizational changes, to name a few.

Because of the strategic importance of CRM and its relative newness, about 60 percent of mid-size and about 80 percent of large companies use external consultants in their CRM programs and projects. Good consultants are powerful resources, but like any powerful tool or strong medicine, they can be misused to ill effect. Careful selection is critical for success.
Needs Drive Selection
Whether you are just getting started with CRM or are planning your 10th project, the decision to engage external consultants should be based on a clear understanding of why you are doing it and what you expect the results to be.

The "why" is typically that you recognize you do not have the CRM expertise or experience in-house. The "what" can vary greatly, depending up the scope of the project and the consultants' roles. Therefore, some upfront thinking and project/program scoping needs to take place before the "Should we?" and "Which one?" questions can be answered.

Once the decision to hire consultants for your CRM project is made, the next step is to evaluate and select one or more. The relative importance of the selection criteria will vary from company to company and from project to project, but should include the following:
Experience and expertise in your industry or sub-industry. Examples: sporting goods manufacturing, hunting and fishing equipment, trout-fishing gear.


Experience and expertise in your geography. Examples: North America, mid-Atlantic region, Delaware.


Experience and expertise in the aspects of CRM contained in your project. Examples: sales-specific, field sales-specific, business-to-business field sales-specific; business process reengineering; organizational change management; customer interaction channels (telephone or call center , Web or in-person).


Experience and expertise with CRM technologies and applications (both the new ones you are considering and those in your current environment). Examples: Oracle , Microsoft or IBM databases; analytics applications; applications from Siebel Systems, Pivotal [chinadotcom: Nasdaq: CHINA - news] or RightNow Technologies .


Customer references -- more relevant to your industry, your business, and your CRM project, the better.
Common Business Sense Rules
To some extent, common business sense is a good guide to use when working with consultants, and common sense suggests that since you are paying relatively high hourly or daily rates for the services of experts, it would be beneficial to a) structure the engagement to ensure your goals are met; b) listen to their advice; c) make the best use of their expertise; c) not waste their time (which you are paying for).

Ask for and heed their advice throughout the project. This is, after all, why you hired them. But, do not ask or expect them to make important business decisions about your CRM implementation that your organization should make.

During the engagement have your internal staff work closely with the consultants to facilitate knowledge transfer, including knowledge that could be useful for future projects, as well as for maintaining the programs after the consultants depart.

In projects with a technology component for which you plan to outsource the ongoing support, bring in staff from the outsourcer for knowledge transfer during the project......"
---

To view the entire article, visit www.crmdaily.com. <! ***************** End Of Page ****************>

<! *************** END OF MAIN *******************************************>