CRM Applications
Customer Care Software
Direct Response Marketing Software
Contact Management Software
Phone Attendant
Mortgage Marketing
Inbound Telemarketing Outbound Telemarketing
Mortgage Software
CRM Software Features
IVR Solution
Telemarketing Call Center
Voice Broadcasting Service
Appointment Reminders


<! ************** MAIN BODY ************************************************>

DSC Tech Library



Customer Relationship Management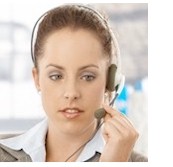 This section of our technical library presents information and documentation relating to CRM Solutions and customer relationship management software and products. Providing timely customer service information is vital to maintaining a successful business. Accurate information provided in an organized and thoughtful manner is key to business success.

TELEMATION, our CRM and contact center software, was originally built on this foundation. The ability to modify Customer Relationship Management software is important in this ever changing business environment.

Telemation Customer Relationship Management solution and contact center software is ideally suited for call centers throughout the world.



CRM Best Practices: Application Customization
---


The following is an extract from the article "CRM Best Practices: Application Customization" by Joe Outlaw from CRM Daily:

"To be most effective, CRM applications should be mapped closely to the customer-centric business processes they support.

Customization is one way of making CRM applications fit business processes, but it is not to be undertaken lightly.

Most CRM applications will provide some level of fit with your process requirements out of the box, or unaltered. Additionally, most support some amount of tailoring through built-in parameters. This parameter-based tailoring is called "configuration."

Some organizations, especially small and less complex mid-size businesses, can find a reasonably close fit by selecting an application that provides an 80-90 percent fit out of the box and either configuring it or changing their processes to conform to the way the application works.
Why Customize?
Other organizations, with more unique or complex business processes, find that even after making a good application selection and configuring to its limits, they still need to extend or modify it using custom programming to meet their requirements. This use of custom application programming to extend or modify CRM applications is called "customization."

The benefits of a more tailored application include better support for CRM business processes and a potential competitive advantage from unique business processes. The costs are the time, effort and expense of creating custom application programs, as well as the need to support them.

For these reasons, and because of their often limited I.T. resources, many small and mid-size businesses are reluctant to take the application-customization route.
Managing Customization
Once the business decision has been made to customize a CRM application, the challenge shifts to the management of the customization or application-development project. In many ways, a CRM customization project is like any other custom application-development project. Standard systems analysis, design and project-management techniques apply......"
---

To view the entire article, visit www.crmdaily.com. <! ***************** End Of Page ****************>

<! *************** END OF MAIN *******************************************>