CRM Applications
Customer Care Software
Direct Response Marketing Software
Contact Management Software
Phone Attendant
Mortgage Marketing
Inbound Telemarketing Outbound Telemarketing
Mortgage Software
CRM Software Features
IVR Solution
Telemarketing Call Center
Voice Broadcasting Service
Appointment Reminders


<! ************** MAIN BODY ************************************************>

DSC Tech Library



Customer Relationship Management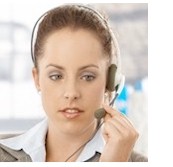 This section of our technical library presents information and documentation relating to CRM Solutions and customer relationship management software and products. Providing timely customer service information is vital to maintaining a successful business. Accurate information provided in an organized and thoughtful manner is key to business success.

TELEMATION, our CRM and contact center software, was originally built on this foundation. The ability to modify Customer Relationship Management software is important in this ever changing business environment.

Telemation Customer Relationship Management solution and contact center software is ideally suited for call centers throughout the world.



CRM Best Practices: Planning the Rollout
---


The following is an extract from the article "CRM Best Practices: Planning the Rollout" by Joe Outlaw from CRM Daily:

"Rolling out, or deploying, new procedures and the systems that support them always should be carefully planned. But when those procedures and systems are visible to your customers and directly affect them, special care is required.

Taking a phased approach to the CRM-system rollout is one way to lower the risk of business disruptions and other problems, as well to minimize the costs.

"Unless there is a major -- and I mean major -- business driver to do a 'big bang' roll-out, it should be avoided," advises Deloitte senior manager Frank Yang, warning against the practice of doing a complete deployment to all users of all functionality at the same time. "And, even then, you need to factor in the additional planning and support required, which will substantially raise the costs of the rollout."
Breaking It Down
There are no absolutes when it comes to phasing. Breaking CRM system rollouts into manageable phases must be determined by the organization, but typical phasing decisions are made on the following bases:
User job functions, such as inside sales, field sales, call center , customer service, marketing and partners;
Lines of business, such as products, services or customer segments;
Geographic location of users, such as those based at headquarters, remote locations and international; and
Geographic location or other definitions of target customer markets, such as wholesale, retail, business and consumer.
Another aspect of rollout phasing is determining the amount of system functionality for each phase. For the initial system rollout, it is best to include the minimum usable functionality. Additional functionality can be turned on or otherwise revealed to the users either on an as-needed basis on in later phases.

This minimum-functionality approach is designed to be less taxing on the users and to minimize risks. Working closely with the users of the application and careful planning are required to determine what constitutes minimum usable functionality. Pilot testing with a small number of users is a recommended way to learn whether the correct amount of functionality has been selected.

Another best practice related to phasing is to have a short breather or regroup break between phases to assure that stabilization of the system and the users has been achieved, and that the organization is ready to begin the next phase.
Rollout Timing
There is no magic time to roll out a CRM system, but there are some definite times to avoid. In general, rollouts should be planned during off-peak times for the business. The end of the quarter or the end of the fiscal year should be avoided. Other times to avoid are peak user-vacation times, such as during the summer and around major holiday periods.

Special planning is required for remote locations and geographically dispersed or mobile users. Sales meetings can be a cost-effective time to train and roll out systems to field sales users, but effective training and ready access to support after the meeting are key......"


---

To view the entire article, visit www.crmdaily.com. <! ***************** End Of Page ****************>

<! *************** END OF MAIN *******************************************>