ACD Automatic Call Distribution
Real Estate Marketing
Predictive Dialer
Call Center Software
Customer Call Center Company
Call Center Equipment
Advanced Call Center Solutions
Reminder Calls
Contact Center Technology
Contact Management Software
Telecommuting Software
Virtual Call Center PBX

Information
Call Center Software
Customer Service Call Centers
India Call Centers
Offshore Call Centers
Telemarketing Call Centers
Call Center Solutions
Call Center Company
Call Center Equipment
Call Center Hardware
Telemarketing Software
Linux Call Center
Call Center Technology
Telemarketing CRM
Call Center Autodialer
Call Center CTI
Inbound Call Center
Outbound Call Center
Call Center Outsourcing
Call Center Services
Call Center Development
Contact Center
Contact Management Center
Call Center CRM


<! ************** MAIN BODY ************************************************>

DSC Tech Library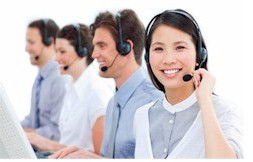 This section of our technical library presents information and documentation relating to Call Center Company Technology and Best Practices plus software and products. Since the Company's inception in 1978, DSC has specialized in the development of communications software and systems. Beginning with our CRM and call center applications, DSC has developed computer telephony integration software and PC based phone systems. These products have been developed to run on a wide variety of telecom computer systems and environments.

The following article presents product or service information relating to Call Center Vendors and customer service help desks.


---
<! ************** Beginning Of Main ************************>
Listening to Customers is Important; Acting on the Information is Critical to Business Success
By: Scott Spera, PhD, Convergys Marketing Research Services
Seneca Corporation

Most businesses understand the connection between customer satisfaction and future success. Yet while many of these same companies have implemented elaborate programs to capture customer satisfaction information, very few of them make optimal use of their customer data to shape how they design products, interact with customers, charge for services or manage customer profitability. In short, they've become quite adept at listening to the voice of the customer but fail to act on the information – perhaps the most critical step to outpace the competition.

As the focal point of intense investment and the touch point for influencing thousands of customers a day, the contact center is often seen as both a burden and a source of great opportunity for the company. One chief opportunity is to use the facility as a rich listening post to collect and then act on customer feedback -- rich because of the tremendous number of customers passing through and the potential integration points with myriad processes, systems and databases.

Listening to customers will help contact center managers not only make better customer decisions but also better business decisions. Most contact center professionals are familiar with Frederick Reicheld and W. Earl Sasser, Jr.'s oft-quoted Harvard Business Review article that asserts a 5 percent improvement in defections can lead to a 25 percent to 85 percent improvement in profitability. While improving profitability through increased customer retention is an important long-term strategy, there are significant opportunities for contact center managers even when focusing on more tactical decisions.

Contact center managers make on a daily basis decisions about hiring and training agents, scheduling, managing service levels, monitoring call quality, and establishing policies and procedures for handling calls. Each outcome of these decisions can be tuned to deliver significant ROI if the decision itself is based on customer satisfaction information.
Call Monitoring
Let's take call monitoring as an example. Contact center managers typically develop the monitoring forms they use with an eye toward the concept of customer satisfaction but quickly realize that approach isn't tracking what's important to the customer. Contact center managers sense that these forms place too much emphasis on process and policy compliance, tend to be overly long and complex and often set performance standards too low. We have found programs that use customer satisfaction data as an integral part of the call monitoring process get a better ROI than those that treat them separately.

One software technical support contact center actively leveraged customer satisfaction data to improve its call monitoring processes. Managers at the facility were able to drive better acceptance in the team leader and agent ranks, reduce the time spent in monitoring and coaching activities, and improve customer satisfaction scores by nine percentage points in four months.

Making the connection between customer satisfaction and call monitoring requires that the sample feed for surveys is linked to call monitoring scores. Call monitoring systems can be used to capture customer phone numbers that can then be used for placing the call back interviews. Many contact centers rely on e-mail customer satisfaction surveys launched from case management systems. In these cases, evaluation resources-log case identification numbers are needed or customer e-mail addresses to allow linking after the surveys are completed.

Once the data is linked, there are several advanced tools that can be used. Luckily the most useful are easily within the skill range of contact center professionals. For the most part, specialized software isn't needed because Microsoft Excel or Microsoft Access can handle most of the work. There are, however, some more complex scenarios where Minitab or SPSS can really make the difference.

Analyzes like correlation and cross-tabulation can be conducted to show which call monitoring skills make the difference between having a satisfied and dissatisfied customer. On which skills are the customer satisfaction results significantly higher when comparing agents who pass versus those who fail? These are important customer satisfaction drivers and should be emphasized. Are there some skills that don't seem to have any customer satisfaction benefit at all? These are skills that should be considered for combining with others or discarding. Are there skills that everybody is passing? When the skill definitions can't distinguish excellent from mediocre agent performance, then those performance standards need to be raised.

Keeping an eye on customer satisfaction analyzes allows contact center managers to minimize a great deal of unproductive debate when making tough choices about current form and process. We also recommend looking beyond the form itself; revising training on how to more effectively coach, and looking at how customer feedback is included in the coaching sessions.

Validating with an ROI calculation can be accomplished in a number of ways, from tracking how much time the team leaders save, to getting testimonials, to trending customer satisfaction scores. Be sure this is a planned part of efforts as such evidence will keep enthusiasm high.
Call Handling Policies and Procedures
Most contact center managers can rattle off at least half a dozen call handling policies or procedures that frustrate customers as well as sensing that they drive costs into the center because of longer talk times, generating multiple calls and burning out agents. However, most contact center managers don't leverage customer satisfaction data as strong evidence for change.

A PC technical support contact center was able to uncover data showing that a large portion of customers were being impacted by poor warranty entitlement policies and systems as well as poor execution against troubleshooting guides. After revising the guides and adjusting agent data entry processes, they were able to boost customer satisfaction by 10 percentage points and reduce call volumes by 10 percent, accounting for more then $1 million and 120,000 repeat calls annually.

When designing the sample feed to address policies and procedures, it is critical that call center managers include indicators that will allow the survey results to be segmented according to those drivers. This configuration will allow a gauge on how many customers are impacted (is it 10 percent, 20 percent or 30 percent?) and how drastic a customer satisfaction "hit" is experienced. A hidden benefit is to be able to gauge what portion of call volume is, in fact, repeat calls and unnecessary costs. Clarify, Vantive and Siebel case management tools all have methods for categorizing call types and dispositions that can be turned to this purpose.

Initial analyzes should focus on understanding how satisfaction and repeat call rates differ by segment. Plus, call center managers can turn to several well-known tools from Six Sigma-like Pareto charts, case reviews and cause-and-effect diagrams to understand the root causes of the problems.

A key part of these efforts is to pull together a project team. It's important to get people who know the most about what actually happens on the contact center floor. They know the call handling policies and procedures, can guide the analyzes, and can best brainstorm how to solve the root causes of problem areas. During implementation, project teams can represent and involve any groups that are going to be impacted by changes and construct the training and communication materials.

Validating an ROI will often require a "convert" of any gains into a dollar amount. It can be as simple as calculating cost-per-call and estimating how calls were averted because of the changes.
Setting Service Levels
One of the biggest drivers of contact center costs is the setting of service level targets. Unfortunately, most service level targets are set without truly listening to the customer. Instead, they are often set by relying on myths of "best practice" or "industry standards" or by misunderstanding customer feedback.

When a small e-mail support program used their customer satisfaction data as the basis for decision-making, they were able to save more than half a million dollars in labor costs alone. They found that speed of the agent-based e-mail reply was only a minor driver of satisfaction. Consequently, they could relax their service level targets without sacrificing customer satisfaction, plus they were able to better manage the bottom line of their center.

An important foundation point is to make sure the survey sample feed includes linkages to the service level experienced by the customer. Switch reports often can provide interval statistics along with the phone number for call back interviews. E-mail handling systems, like Kana, can easily track the length of time between e-mail receipt and the agent-based reply.

The emphasis of analysis should be on understanding where speed of answer falls in the customer's priority list. Through statistical analyzes contact center managers can assess whether having quick access to an agent is more important to customers than getting their issue resolved, etc. By looking at the correlation between satisfaction and service level, they are able to see where satisfaction declines the most. At 20 seconds average speed of answer? At 60 seconds average speed of answer? More than likely service level targets can be relaxed while maintaining customer satisfaction levels because average speed of answer is not as important to customers as most have been led to believe.

There are a few different approaches for implementing changes. One might consider modifying in stages (e.g., adding 15 seconds to the average speed of answer weekly, over several weeks). Or a call center manager could consider "flipping the switch" and transforming average speed of answer over a few days. Another variation is to modify only on a portion of the caller-base rather than on all of them. Perhaps there is too much risk associated with altering service levels on premium customers. One could consider adjusting service levels on the lower value customers and still achieve some of the potential cost savings. Or combine the two -- change speed of answer with some customers and use those resources to serve other customers even better.

The importance of tracking customer satisfaction, service levels and dollars saved is paramount. Here, perhaps more than elsewhere, documenting cost savings and customer satisfaction changes will influence the freedom to manage contact centers more effectively.

Listening to customers can help a call center professional manage the center for long-term company success, but it can also help manage the financial and operational success of the contact center. By making sure the survey sample includes linkages to major business processes, by creatively using advanced analytic tools and implementing and validating ROI, call center managers will be better positioned to make decisions that are in the best interest of their contact centers and customers.

Scott Spera, PhD, Convergys Marketing Research Services
Dr. Scott Spera is Director, Customer Experience Analytics, at Convergys Marketing Research Services. He is responsible for designing and implementing best practice customer experience measurement and improvement programs. <! ***************** End Of Page ****************>


---


<! *************** END OF MAIN *******************************************>
CRM Call Center Software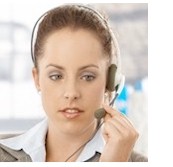 Database Systems Corp. (DSC) has been providing CRM Customer Relationship Management solutions to businesses and organizations for 2 decades. TELEMATION is a Customer Relationship Management (CRM) application employed in a wide variety of organizations including contact centers, help desks, customer service centers, service bureaus, reservation centers and corporate call centers. The package has extensive CTI features and is fully integrated with our PACER phone system. TELEMATION operates on Linux, Unix or Windows servers. Software programmers can develop call center applications quickly using the robost features found in the Telemation toolkit.



Call Center Phone System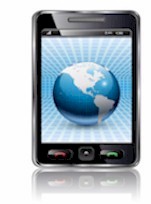 The PACER is a call center phone system that handles inbound and outbound calls for a wide range of contact centers. Calls are either initiated by the phone system or accepted from the outside and distributed in an intelligent fashion to your service agents. The PACER includes ACD and IVR components, plus call recording capability. Using industry standard components, the PACER phone system has features and functions that can only be found in large scale PBX's, but at a fraction of the cost. And the PACER has predictive dialing capability that cannot be found in most of these larger phone systems. The PACER phone system can connect calls to your employees working at home or in a local or remote office. The PACER communicates with applications written on Unix, Linux, or PC servers over a LAN. For a complete product presentation, download our PACER demo.



---