ACD Automatic Call Distribution
Real Estate Marketing
Predictive Dialer
Call Center Software
Customer Call Center Company
Call Center Equipment
Advanced Call Center Solutions
Reminder Calls
Contact Center Technology
Contact Management Software
Telecommuting Software
Virtual Call Center PBX

Information
Call Center Software
Customer Service Call Centers
India Call Centers
Offshore Call Centers
Telemarketing Call Centers
Call Center Solutions
Call Center Company
Call Center Equipment
Call Center Hardware
Telemarketing Software
Linux Call Center
Call Center Technology
Telemarketing CRM
Call Center Autodialer
Call Center CTI
Inbound Call Center
Outbound Call Center
Call Center Outsourcing
Call Center Services
Call Center Development
Contact Center
Contact Management Center
Call Center CRM


<! ************** MAIN BODY ************************************************>

DSC Tech Library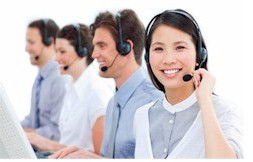 This section of our technical library presents information and documentation relating to Call Center Company Technology and Best Practices plus software and products. Since the Company's inception in 1978, DSC has specialized in the development of communications software and systems. Beginning with our CRM and call center applications, DSC has developed computer telephony integration software and PC based phone systems. These products have been developed to run on a wide variety of telecom computer systems and environments.

The following article presents product or service information relating to Call Center Vendors and customer service help desks.


---
<! ************** Beginning Of Main ************************>
Multichannel Customer Service Done Right
Sandeep Mangla, Project Manager

"We need to cut costs and deliver a scalable strategy for multichannel customer service." I heard these words spoken six months ago by "Bob" a business manager at a $10 billion telecommunications company. This challenge was a critical one for Bob to address, since customers now demand to contact organizations using phone, email, chat, Web collaboration, face-to-face meetings, and fax, and are already looking ahead to kiosks, video conferencing, and text messaging over wireless phones. Customer complaints like "I sent an email days ago, but have yet to get a response." or "The email agent did not know what I had told the phone agent." represent a compelling need to not only provide multiple channels, but also to unify customer experience across all service channels.

As the telecom company charted its vision, Bob outlined the following strategies and best practices as key to success:
Delivering service consistency
Bob was aware that effective multichannel customer service also means service consistency across channels. A high-value customer with a high service-level, who received top priority in the phone call center (for example, a hold time of less than one minute), would receive the same high priority in email processing (for example, a response within thirty minutes). Furthermore, service agents, regardless of channels and sourcing model (in-house or outsourced), would have access to the same customer profile, the same knowledge content, and the same, unified history of communications across those channels. This approach would guarantee that customers get the same answers to the same questions across channels, agents, and even service modes (self-service or assisted service), and get the right service levels across channels.
Delivering value-based service
Bob projected that providing service based on customer value would help him identify and nurture profitable customer relationships. To this end, he segmented customers based on their profitability, so he could treat them differently. On one end of the spectrum, he placed customers who would be provided with premium, personalized service by dedicated agents; on the other, he grouped customers who could access only self-service.
Streamlining customer service processes
Next, Bob faced two choices. He could invite vendors to propose solutions for his multichannel contact center, an approach that lets technology dictate the customer experience. Alternatively, he could design the ideal customer experience and service processes, and then evaluate how technology could create the desired experience. Bob had heard about technology-centric initiatives that failed to deliver on customer experience, since they did not pay attention to processes. He prudently decided to pursue the latter approach.

Bob used customer focus groups, and marketing and user interface specialists to create logical step-by-step service process flows. These flows represented various start points, such as customer phone calls for resolving a problem, receiving a promotional email and clicking on a link, or seeking help after trying Web self-service, all the way to service fulfillment.

Bob also knew that process automation offers tangible and immediate benefits. He had heard that self-service, if deployed properly, could reduce incoming inquiries by 20 percent to 80 percent. In addition to self-service, Bob planned to exploit automation in acknowledgements, suggesting responses to service agents, and routing of emails.

While designing workflows, Bob understood that these workflows would often span multiple channels, even in the context of a single service transaction. Thus, customer interactions could be initiated through any one of the various channels, but might need to be combined seamlessly when needed. A customer working through an online order process might want to initiate a cobrowsing session with an agent. If required, she could place a call to the agent who is already cobrowsing with her, to quickly complete the transaction, while getting a richer experience. Bob wanted to ensure that seamless, cross-channel workflows were supported by the system.

This process-centric approach would allow Bob to automate and enable seamless customer service processes, eliminate or reduce errors from manual disconnects in such processes, and ultimately increase operational efficiencies and customer satisfaction.
Leveraging global contact center models
Bob recognized that a global outsourcing strategy could help him do more with less, an imperative in the current business environment. The greatest benefit of outsourcing is the flexibility it offers--enterprises can easily expand or downsize their contact centers using the proper outsourcing techniques. Bob had also learned that outsourcing phone call centers and even online service to favored offshore locations could bring operational costs down by 30 percent to 40 percent. Accordingly, Bob developed plans for outsourcing, deploying remote agents, and operating multiple geographically dispersed contact centers.

While outsourcing is a proven strategy, the right infrastructure is critical. Web-based solutions are the key to creating such an infrastructure for multichannel contact centers. Bob planned to deploy a thin Web-client strategy for rapid global deployment, reduced cost of ownership, and easy access by globally dispersed agents.
Recognizing integration requirements
Neither customer service nor total CRM solutions can function in isolation. Service agents, be they phone or live Web agents, require access to service contracts and sales or account information that may reside in back-office systems. Web self-service needs tight integration with such systems as well. Bob, therefore, wanted to make sure that his contact center and Web self-service processes were able to tap into back-office data seamlessly.
Optimizing agent blending
Bob was aware that blending agents across channels would not only allow him to optimize their usage, but also free agents from boredom associated with handling a single channel. Accordingly, he planned to deploy agents with good verbal and written communication skills across the phone, email, chat and cobrowsing. He also knew that exploiting leading-edge productivity capabilities such as simultaneous multichat would further optimize agent usage.

In addition, instead of dedicating agents to a single channel, or having agents receive incoming service requests through any channel at any time, Bob wanted to implement a balanced approach. In this method, agents would be rotated through different channels but would spend a significant chunk of time in each channel. This would eliminate loss of productivity from frequent channel switching. Bob wanted to ensure that this channel balancing would be done automatically by the contact center solution. This would also significantly improve agent satisfaction as they get to work on a variety of channels with minimum distraction.

With this approach, Bob knew he would maximize agent usage, while boosting agent satisfaction and reducing churn.
Building flexibility into agent management
Bob also wanted to implement an innovative approach to managing agent availability. It included importing schedules from a workforce management software and fine-tune it as needed. This allowed supervisors to respond to unusual scenarios such as unexpectedly high call volumes, yet freeing them from creating a schedule daily. This approach would also allow agents to retain some flexibility in selecting the channels they want during a shift - for example, they might decide not to take phone calls during a shift handled remotely.
Empowering agents with knowledge
Empowering agents with knowledge--both content and flexible access methods--can boost the productivity of agents, improve first-time resolution, reduce training times, and enable novice and outsourced agents to perform like expert agents. Bob also knew that the key to unified multichannel customer service was a common knowledge platform across channels, agents, service modes (for example, self-service and assisted service), and sourcing models (in-house and outsourced contact centers.)

By thoughtfully implementing these strategies and best practices, Bob positioned his company's multichannel contact center strategy for success, and for doing more with less in his organization. The bottom line is that customer service channels will only continue to expand in the future. The contact center business manager should envision this multichannel future, and plan for it using the proven strategies and best practices like those Bob employed.

Sandeep Mangla, Project Manager
<! ***************** End Of Page ****************>


---


<! *************** END OF MAIN *******************************************>
CRM Call Center Software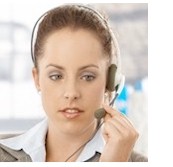 Database Systems Corp. (DSC) has been providing CRM Customer Relationship Management solutions to businesses and organizations for 2 decades. TELEMATION is a Customer Relationship Management (CRM) application employed in a wide variety of organizations including contact centers, help desks, customer service centers, service bureaus, reservation centers and corporate call centers. The package has extensive CTI features and is fully integrated with our PACER phone system. TELEMATION operates on Linux, Unix or Windows servers. Software programmers can develop call center applications quickly using the robost features found in the Telemation toolkit.



Call Center Phone System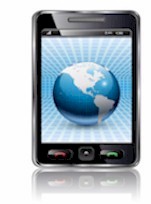 The PACER is a call center phone system that handles inbound and outbound calls for a wide range of contact centers. Calls are either initiated by the phone system or accepted from the outside and distributed in an intelligent fashion to your service agents. The PACER includes ACD and IVR components, plus call recording capability. Using industry standard components, the PACER phone system has features and functions that can only be found in large scale PBX's, but at a fraction of the cost. And the PACER has predictive dialing capability that cannot be found in most of these larger phone systems. The PACER phone system can connect calls to your employees working at home or in a local or remote office. The PACER communicates with applications written on Unix, Linux, or PC servers over a LAN. For a complete product presentation, download our PACER demo.



---