ACD Automatic Call Distribution
Real Estate Marketing
Predictive Dialer
Call Center Software
Customer Call Center Company
Call Center Equipment
Advanced Call Center Solutions
Reminder Calls
Contact Center Technology
Contact Management Software
Telecommuting Software
Virtual Call Center PBX

Information
Call Center Software
Customer Service Call Centers
India Call Centers
Offshore Call Centers
Telemarketing Call Centers
Call Center Solutions
Call Center Company
Call Center Equipment
Call Center Hardware
Telemarketing Software
Linux Call Center
Call Center Technology
Telemarketing CRM
Call Center Autodialer
Call Center CTI
Inbound Call Center
Outbound Call Center
Call Center Outsourcing
Call Center Services
Call Center Development
Contact Center
Contact Management Center
Call Center CRM


<! ************** MAIN BODY ************************************************>

DSC Tech Library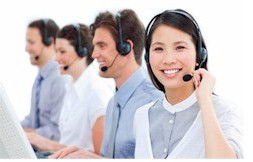 This section of our technical library presents information and documentation relating to Call Center Company Technology and Best Practices plus software and products. Since the Company's inception in 1978, DSC has specialized in the development of communications software and systems. Beginning with our CRM and call center applications, DSC has developed computer telephony integration software and PC based phone systems. These products have been developed to run on a wide variety of telecom computer systems and environments.

The following article presents product or service information relating to Call Center Vendors and customer service help desks.


---
<! ************** Beginning Of Main ************************>
The Multi-Channel Service Revolution - From Call Centre To Profit Center
Antonis Yacoumis, Director of Business Development, Atmyside

With over 57% of the UK population now online (34 million people), the Internet is changing the way organisations have to think about, and provide, customer service whilst at the same time presenting unprecedented opportunity for a low ongoing cost. The 24/7, global nature of business today requires organisations to provide instant access to information and services at all times.

The Internet-generation customer wants to communicate with businesses through different channels at different times. If they send an email or web-enquiry, then phone to follow it up, they correctly expect the company to respond to the overall enquiry. However, typically the call centre handles only the phone calls, separate email management system handles email enquiries, and a content management system handles the web content. There is often no assurance that the customer and their information is being handled cohesively or feel as though they have a single point of contact with their supplier. A recent Gartner research note has found that up to 75% of the information required to fully meet customer and enterprise needs is not resident in a single system or interface.

If organisations do not integrate their communication channels, any interaction with a customer through email is totally separate from an interaction with the same customer through the telephone. The result is that customers become annoyed and frustrated at having to repeat the information detailed in a previous communication and customer retention drops rapidly.

More and more companies are recognising how powerful Internet technologies can be as a customer service vehicle, and are exploiting the web for real-time customer service and support, and help manage multi-channel customer enquiries. Referred to as eService, this is a combination of software deployment and management practice that enables the call centre to take advantage of real-time information through the same Web interface and common knowledgebase everyone in the organisation uses. These solutions include applications for web self-service, e-mail response management, web chat and collaboration, and service analytics as well as online data capture. The cultural change is as important as the technology; an over-arching commitment to serving the customer regardless of which touch point they use has to underpin any IT investment to achieve value.

Companies who have implemented eService solutions are beginning to see significant improvements in terms of cost reduction and increased customer satisfaction. The cost advantage of web-based customer service provides one of the most compelling reasons to implement an eService solution. Research by Forrester has calculated that the average cost of a telephone call is £20.46, live web chat costs £4.87 and web self-service costs just £0.52. By reducing costs, call centres have the time, manpower and available budgets to expand operations, such as making outbound sales and marketing calls, to become 'profit centres'.

Making the transition to a profit centre does not need to be a difficult process or disrupt the customer service operation. Agents can still answer calls, reply to emails and launch web chat sessions requested by site visitors. The difference lies in the fact that the data from multiple customer contact points is integrated into a central knowledgebase, which underpins the whole system, providing agents with a complete view of customers and their behaviour. The integration of the channels takes place on 2 levels; firstly tracking and reporting of each contact and providing histories of these, and secondly, providing a common knowledgebase to underpin the system.

This contrasts with the current reality, which is that most call centres have processes of some sort for monitoring and tracking customer contacts but without email management systems being widely deployed, with slow response times or unanswered emails all too common.

For example: High Street Bank X has many branches nationwide, several call centres and an Internet presence. Customer A goes online to enquire about a personal loan, but unable to find the information on interest rates they require, sends an email instead. Unfortunately, the call centre agents do not access the information collected via the email system because they don't have a common database, so the email goes unanswered. Fairly dissatisfied, customer A rings the call centre and their question is answered, so they visit their local branch to take out the loan. But as the bank doesn't have a central knowledgebase underpinning its system, the call centre agent has given inaccurate information on the interest rates, leading to a rather irritated customer decides to take out a loan with a competing bank.

This would not have happened if Bank X had an effective eService system. If the customer had been unable to find the interest rate information, they could have accessed the self-help facility, which provides answers to commonly asked questions. If they still required further assistance they could have utilised the live web-chat service, where they'd have engaged with an agent in a text-based conversation to find the answer to the question quickly and correctly. Finally, if they still had their question unanswered, they would have been escalated to a telephone call. Then, armed with accurate information, they could complete an online loan application, or visit their branch without hurrying to the competition.

The main points are this: firstly, the eService system is underpinned by a central knowledgebase that means all information is accurate and answers will be consistent. Secondly, the system monitors all customer contact, to ensure that no query goes unanswered and all bank employees – call centre agents or branch staff – can see previous communications with the customer. Finally, as the knowledgebase is a constantly growing database of information, the customer would have found the information required through self-help, so saving them time, and the bank money, by avoiding an expensive telephone enquiry handling cost.

Antonis Yacoumis, Director of Business Development, Atmyside
<! ***************** End Of Page ****************>


---


<! *************** END OF MAIN *******************************************>
CRM Call Center Software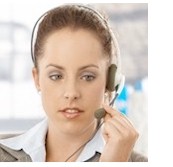 Database Systems Corp. (DSC) has been providing CRM Customer Relationship Management solutions to businesses and organizations for 2 decades. TELEMATION is a Customer Relationship Management (CRM) application employed in a wide variety of organizations including contact centers, help desks, customer service centers, service bureaus, reservation centers and corporate call centers. The package has extensive CTI features and is fully integrated with our PACER phone system. TELEMATION operates on Linux, Unix or Windows servers. Software programmers can develop call center applications quickly using the robost features found in the Telemation toolkit.



Call Center Phone System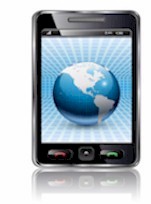 The PACER is a call center phone system that handles inbound and outbound calls for a wide range of contact centers. Calls are either initiated by the phone system or accepted from the outside and distributed in an intelligent fashion to your service agents. The PACER includes ACD and IVR components, plus call recording capability. Using industry standard components, the PACER phone system has features and functions that can only be found in large scale PBX's, but at a fraction of the cost. And the PACER has predictive dialing capability that cannot be found in most of these larger phone systems. The PACER phone system can connect calls to your employees working at home or in a local or remote office. The PACER communicates with applications written on Unix, Linux, or PC servers over a LAN. For a complete product presentation, download our PACER demo.



---