ACD Automatic Call Distribution
Real Estate Marketing
Predictive Dialer
Call Center Software
Customer Call Center Company
Call Center Equipment
Advanced Call Center Solutions
Reminder Calls
Contact Center Technology
Contact Management Software
Telecommuting Software
Virtual Call Center PBX

Information
Call Center Software
Customer Service Call Centers
India Call Centers
Offshore Call Centers
Telemarketing Call Centers
Call Center Solutions
Call Center Company
Call Center Equipment
Call Center Hardware
Telemarketing Software
Linux Call Center
Call Center Technology
Telemarketing CRM
Call Center Autodialer
Call Center CTI
Inbound Call Center
Outbound Call Center
Call Center Outsourcing
Call Center Services
Call Center Development
Contact Center
Contact Management Center
Call Center CRM


<! ************** MAIN BODY ************************************************>

DSC Tech Library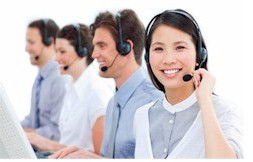 This section of our technical library presents information and documentation relating to Call Center Company Technology and Best Practices plus software and products. Since the Company's inception in 1978, DSC has specialized in the development of communications software and systems. Beginning with our CRM and call center applications, DSC has developed computer telephony integration software and PC based phone systems. These products have been developed to run on a wide variety of telecom computer systems and environments.

The following article presents product or service information relating to Call Center Vendors and customer service help desks.


---
<! ************** Beginning Of Main ************************>
How Do You Spell Relief? W-E-B S-E-L-F S-E-R-V-I-C-E
Cliff Conneighton, Senior Vice President of Marketing

Call centers today are not happy places. Longstanding problems of the call center continue to cause major management headaches. And the source of those headaches—increasing call volumes, high expectations, high pressure, and tight budgets—isn't likely to diminish anytime soon. Instead, relief must come from a new direction, the Web.

Call center problems are well documented. The costs remain high despite the widespread deployment of automated voice response systems, CRM applications, expert systems, and more. And the pressure to handle more customers queries ever more quickly leads to call center agent burnout, which results in high staff turnover and correspondingly high recruitment and training costs. Despite all the technology, automation, and expertise focused on the call center, customer frustration and dissatisfaction continue to run high. Waits are too long, and problem resolution can be hit-or-miss.

The problems at the call center have resisted conventional solutions. Automated systems and interactive voice response (IVR) have not only failed to solve the problems but may have aggravated some of issues. Callers become frustrated by having to navigate through seemingly endless IVR trees. They become angry when they find themselves locked in phone mail jail, unable to reach a live agent. The need to frequently repeat their query or problem and the re-routing of calls only worsens the situation.

As a result, support managers find themselves caught in a seemingly no-win situation. Despite major investments in call center automation, the volume of calls keeps climbing while pressure to cut costs continues and customer satisfaction plummets.

And the situation is likely to get worse as products become increasingly complicated. Customers need help coping with a proliferation of product options and configurations. The upshot: call center agents will need to know much more about many more products and more customers will be calling more often for help. At the same time, the pressure to keep costs low will only intensify.

Clearly, it is time to look outside the call center for relief. Although nothing will replace the central role of the call center, organizations increasingly are turning to Web self-service to relieve some of the pressure on the call center. For many types of products, particularly complex products with myriad options and configurations, Web self-service can be extremely effective and cost efficient. In published remarks, the Yankee Group, a Boston-based research firm, notes that organizations can save $20-$25 per call by using Web self-help. Diverting calls to Web self-service can not only deliver improved customer service, but save significant money in the process – a win-win for everyone involved.

Web self-service, an approach to automating customer care, takes the lessons mastered in e-commerce and applies them to online customer service. Specifically, it taps the power of personalization and dynamic data to identify and customize the online experience of each visitor based on the visitor's previous purchases and activities.

Not intended to replace the call center, Web self-service can relieve the call center of a significant portion of its workload, as much as 80% according to some studies. These callers, who ask common questions or have standard problems, can be satisfied quickly through Web self-service at a cost of pennies compared to the call center, where handling even a routine query costs dollars or tens of dollars. With such routine service requests handled online, the call center is free to handle more complicated customer problems or deal with preferred customers.

Customers have been using the Web for a variety of activities such as managing bank accounts and purchasing merchandise for years, but it is in its infancy for supporting customer service – but customers are ready for an enhanced customer experience. Online users are happier to find the support they need on the Web quickly and easily rather than waiting in phone queues or tediously navigating through confusing phone trees. With Web self-service customers can also switch to a live agent via phone or real-time messaging if self-service alone is not sufficient.

Leveraging the power of personalization and dynamic data, Web self-service can handle surprisingly complex tasks designed to improve the customer experience. For example, a buyer of a digital camera can access information about the care and use of the specific camera purchased based on information provided when the buyer returned the warranty registration. Once identified by the personalization system, the buyer doesn't even have to know the particular product model he or she purchased. Similarly, a customer can go online to resolve a continuing problem and the system can automatically know what the problem is, what has been done to date, and proceed from that point without dragging the customer through a repetition of all that has gone before. The system will even be able to select customers for expedited service based on the value the organization places on its relationship with that particular customer greatly enhancing the customer experience.

Contrary to common assumptions, Web self-service can work well even where complex service and support is required if the system has information about individual customers. Using the intelligence and policies built into the system combined with personalization and dynamic data, the Web service is able to walk customers through complicated configuration and support issues as effectively as it can handle routine issues and commonly asked questions.

A number of critical factors are key to the success of Web self-service. Specifically, the organization must have sufficient customer data to effectively personalize and customize the experience. Although a full 360-degree view of the customer is ideal, it is not required as long as the personal information that the system does have is relevant. The organization also will need to have current, accurate product and support data.

Finally, the organization will need to integrate its Web self-service with other service and support channels, particularly the call center. In the end, the organization wants to achieve a level of blended service and support that allows it to resolve customer issues through the least costly support channel while seamlessly moving customers from channel to channel as needed.

Once the organization has introduced Web self-service, it is positioned to turn customer support into an opportunity to increase revenue. This calls for proactive customer self-service, in which highly targeted, personalized messages steer the customer to additional purchases based on their recent sales AND service support activity.

Web self-service won't and shouldn't replace the call center. What it can do, however, is drive down the overall cost of supporting customers, reduce the workload at the call center and enhance customer experience. That's how many support managers spell relief.

Cliff Conneighton, Senior Vice President of Marketing
Cliff Conneighton is the senior vice president of marketing at ATG (Art Technology Group, Inc.,). ATG delivers innovative software to help high-end consumer-facing companies create a richer, more adaptive interactive experience for their customers and partners online and via other channels. <! ***************** End Of Page ****************>


---


<! *************** END OF MAIN *******************************************>
CRM Call Center Software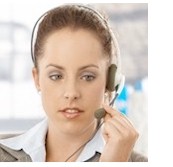 Database Systems Corp. (DSC) has been providing CRM Customer Relationship Management solutions to businesses and organizations for 2 decades. TELEMATION is a Customer Relationship Management (CRM) application employed in a wide variety of organizations including contact centers, help desks, customer service centers, service bureaus, reservation centers and corporate call centers. The package has extensive CTI features and is fully integrated with our PACER phone system. TELEMATION operates on Linux, Unix or Windows servers. Software programmers can develop call center applications quickly using the robost features found in the Telemation toolkit.



Call Center Phone System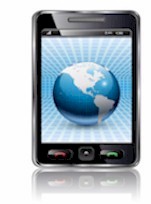 The PACER is a call center phone system that handles inbound and outbound calls for a wide range of contact centers. Calls are either initiated by the phone system or accepted from the outside and distributed in an intelligent fashion to your service agents. The PACER includes ACD and IVR components, plus call recording capability. Using industry standard components, the PACER phone system has features and functions that can only be found in large scale PBX's, but at a fraction of the cost. And the PACER has predictive dialing capability that cannot be found in most of these larger phone systems. The PACER phone system can connect calls to your employees working at home or in a local or remote office. The PACER communicates with applications written on Unix, Linux, or PC servers over a LAN. For a complete product presentation, download our PACER demo.



---