ACD Automatic Call Distribution
Real Estate Marketing
Predictive Dialer
Call Center Software
Call Center Equipment
Advanced Call Center Solutions
Reminder Calls
Contact Center Technology
Contact Management Software
Telecommuting Software
Virtual Call Center PBX

Information
Call Center Software
Customer Service Call Centers
India Call Centers
Offshore Call Centers
Telemarketing Call Centers
Call Center Solutions
Call Center Company
Call Center Equipment
Call Center Hardware
Telemarketing Software
Linux Call Center
Call Center Technology
Telemarketing CRM
Call Center Autodialer
Call Center CTI
Inbound Call Center
Outbound Call Center
Call Center Outsourcing
Call Center Services
Call Center Development
Contact Center
Contact Management Center
Call Center CRM


<! ************** MAIN BODY ************************************************>

DSC Tech Library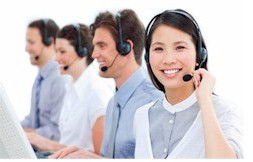 This section of our technical library presents information and documentation relating to Call Center Technology and Best Practices plus software and products. Since the Company's inception in 1978, DSC has specialized in the development of communications software and systems. Beginning with our CRM and call center applications, DSC has developed computer telephony integration software and PC based phone systems. These products have been developed to run on a wide variety of telecom computer systems and environments.

The following article presents product or service information relating to Call Center Vendors and customer service help desks.


---
<! ************** Beginning Of Main ************************>
3 Steps To: Contact Center Bliss
Jay McCall, Networking Technologies Editor

Over the years, the call center has evolved into what has now become the contact center - a multichannel center that offers touch points such as telephone, e-mail, Web chat, and fax. And the type of service enterprises can offer at these centers has ratcheted up to in-depth customer service and sales functions including troubleshooting problems, prospecting, and leads generation. A multichannel contact center has the potential not just to "wow" customers with its many touch points, it can also serve to show customers that the enterprise is committed to conforming to customers' needs and not vice versa.

But, even though some enterprises have justified the creation of a unified contact center, getting this type of CRM initiative off the ground may be a real struggle. Following is a list of three major pain points that enterprises face when trying to upgrade their call/contact centers and improve their overall CRM ability and three practical action points to solve those problems.
Problem One: Out-Of-Touch Executives
Enterprises must first make sure they understand management's attitude toward customer-facing technology. Surveys conducted by analyst group Deloitte Consulting (New York) illustrate this point. "In 1984, we conducted a nationwide call center survey that focused on using answering systems for screening calls," recalls Jonathan Copulsky, partner for Deloitte Consulting. "Nearly everyone interviewed said that they would never allow customers to talk to a machine." Since then, there has been a 180° change in attitude. Just think about how many times you call a bank for account information, order merchandise over the phone, or call a 1-800 number for service. More often than not, you begin the call by talking to a machine or interacting with an IVR (interactive voice response) system. "Today businesses ask, 'Why have a customer talk to an expensive human being?' This attitude could mean that the executive has become desensitized to technology," says Copulsky. "The reason this happens is that the further up the corporate ladder executives climb, the more out of touch they can get with the daily operations of the business. For example, the VP of General Motors doesn't buy a car the same way that the majority of GM's customers do."
Action Point: Merge High Tech With High Touch
To tackle this first issue, it's important that upper management is in touch with what's happening in the contact center - listening to some of the complaints customers raise, monitoring how CSRs (customer service representatives) are handling calls, and being prepared to respond to issues that are raised. An example of this is seen in a major automobile manufacturer that recognizes its contact center as an important part of its QA (quality assurance) program. "One day QA managers noticed a trend of customers calling about cracked cylinder heads," says Oscar Alban, principal market consultant for Witness Systems (Roswell, GA), a customer interaction recording and performance analysis solutions provider. "By capturing samples of those customer interactions, the contact center was able to notify upper management of the situation and potential hazards by e-mailing the contacts directly to the company's CEO." By having the information readily available, the CEO took a strong stance and issued a voluntary recall of the vehicles involved - proactively addressing the customer safety issue. Only because management could hear firsthand from the recorded customer interactions was it able to make this rapid, informed decision. In this example, the contact center helped the car manufacturer avoid a government-mandated recall along with a tarnished reputation.
Problem Two: Integration Issues
The second problem enterprises face when trying to expand the functionality of their contact centers is integration issues, which may be caused either by disparate applications or similar databases running on disparate platforms. For instance, the branch of the contact center that handles e-mails may be run on vendor X's software that operates on a Windows NT platform, whereas the branch that handles telephone calls may use vendor Y's product that runs on a UNIX platform. If real-time access to data is the lifeblood of your organization, this scenario can be detrimental to customer service. For instance, if a customer gets no response after sending an e-mail to complain about a faulty product or poor service, he may follow up with a phone call to the same organization. When this happens, not only is the customer put out, but the enterprise has unnecessarily gone from handling the cheapest form of contact (e-mail - $.10 to $3 per contact) to the most expensive (telephone - $3 to $45 per call). Neil McQueen, CEO of Notions Systems (Naperville, IL), a customer interaction solution provider, knows of a large airline company that learned this lesson the hard way. "Customers that contacted the airline company to complain and then followed up with a letter and an e-mail were getting triple restitution," says McQueen. "Because letters were handled by one department, e-mails another, and phone call complaints by a third department - all using disparate applications - the left hand didn't know what the right hand was doing." The same airline company knew of three other major airlines that had run into the same problems. "After integrating their contact center systems, the airline company not only solved the compensation issue, but it enabled each agent to simultaneously see all the touch points that customers have with the company," says McQueen. The bottom line is: If you think that you can save a little money by not making your systems work together, think again.
Action Point: APIs, ODBC, And Middleware
The second important step toward achieving a successful contact center is to have all data sources working together. There are a few ways this can be achieved, but keep the following points in mind. "APIs (application program interfaces) that use ODBC (open database connectivity) standards enable disparate databases and platforms to communicate," says Ralph Breslauer, EVP of Concerto (Westford, MA), a contact center solution provider. "With APIs, enterprises can pull selected data fields from a CRM system into a CIM (customer information management) solution or into a data warehouse and integrate their applications with their contact centers." By doing this, contact centers can provide a single view of customers to CSRs without forcing agents to search through half a dozen databases to find customer information. One point that executives need to take into account with data warehouses, however, is that because of their size they are often not updated in real time. So, for enterprises that need to capitalize immediately on certain issues such as multiple people calling in with the same problem, another type of integration will be required. "Rather than using APIs to create point-to-point or direct integration between data sources, some enterprises need middleware," says Copulsky. "Middleware, unlike point-to-point connections, creates a plug and play environment and doesn't require each field within a database to match up to a field in another database." Copulsky uses the analogy of a bicycle and a bus to illustrate the differences between point-to-point solutions and middleware. The bicycle takes one person from starting point to destination. The bus can take dozens of people to several destinations in a shorter period. A downside to going with the middleware option is that it requires an initial investment that is about 25% higher than its point-to-point counterpart. The upside, however, is that middleware is 30% less expensive to maintain than point-to-point.
Problem Three: Multitalented, Long-Term CSRs Required
The third problem contact centers face when trying to expand their CRM efforts occurs at the CSR level. A contact center that offers multiple touch points requires multitalented CSRs. Instead of just being able to answer the telephone, speak clearly, and answer a few simple questions, reps are being asked to do much more. Skills now include being able to coordinate information coming into the organization via the Web, e-mail, and collaborative chat. Additionally, because of the information that is available to CSRs from the CRM system, they are required to quickly locate specific customer fields while staying engaged in a conversation with the customer. Furthermore, reps that are not monitored properly can do irreparable harm to a company's customer relationships in a hurry. "Many CSRs talk to more than 300 customers during an average workday," says Alban. "If a representative is giving misinformation, thousands of customers may ultimately be affected."

Another challenge enterprises face is CSR turnover. This problem coupled with an increase in training costs can make for a disasterous recipe. According to Alban, the average cost to hire and train a CSR is $7,000. Considering that the highest attrition rate occurs within the first 60 to 90 days, enterprises have to really think about the type of people they bring into their businesses, their staffs' ability to perform across customer touch points, and how their commitment to training and staff development must evolve.
Action Point: Take Care Of Your CSRs
The third step to consider when upgrading your contact center is the impact on CSRs. Because of the level of training required to enable CSRs to be multifaceted in their job roles, you must invest time and money to get them to this higher level of competency. But, what about the reality of high turnover, which now will mean higher expenses? "Before you change the way you look at your customers, you may have to change the way you look at your contact center agents," says Breslauer. "I know of one company that got a handle on its high agent turnover rates by turning the job into a salaried position with benefits. After the agents saw themselves as being valuable to the company, turnover rates declined, and the company's investment began to pay for itself."

After CSRs feel valued by their employers and become willing to work as team players, the benefits of a contact center solution can be experienced. For instance, by capturing samples of how CSRs interact with customers, companies can gain insight into many aspects of their businesses. They can access staff performance to identify coaching and training needs. Similarly, reviewing captured customer interactions can help enterprises gauge how well their business processes are working and what adjustments should be made.
From Contact Center To Profit Center
Many analysts today are warning about CRM failure. In fact, some say that as many as 60% of CRM initiatives result in failure. For enterprises that haphazardly rely on the latest technology to save money without considering how it feels for the customer using the technology or their agents, they will undoubtedly become a part of this alarming statistic. But, organizations that are driven by leaders who see contact center technology as enhancing their businesses and are willing to use it to keep in better touch with contact center agents and customers will be successful. These enterprises will be that much farther ahead of the game and that much closer to having a one-on-one relationship with their customers...and their employees.

Jay McCall, Networking Technologies Editor
Covering front end to back end enterprise IT integration, Integrated Solutions shows growing organizations how to capture, generate, and retrieve data at all points of work and service. We educate IT decision makers about leading-edge technologies and applications that drive business performance - and revenue - by eliminating boundaries of time, distance, and scale. <! ***************** End Of Page ****************>


---


<! *************** END OF MAIN *******************************************>
CRM Call Center Software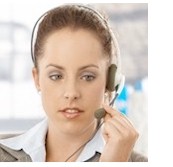 Database Systems Corp. (DSC) has been providing CRM Customer Relationship Management solutions to businesses and organizations for 2 decades. TELEMATION is a Customer Relationship Management (CRM) application employed in a wide variety of organizations including contact centers, help desks, customer service centers, service bureaus, reservation centers and corporate call centers. The package has extensive CTI features and is fully integrated with our PACER phone system. TELEMATION operates on Linux, Unix or Windows servers. Software programmers can develop call center applications quickly using the robost features found in the Telemation toolkit.



Call Center Phone System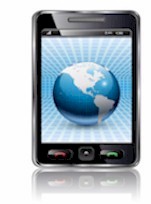 The PACER is a call center phone system that handles inbound and outbound calls for a wide range of contact centers. Calls are either initiated by the phone system or accepted from the outside and distributed in an intelligent fashion to your service agents. The PACER includes ACD and IVR components, plus call recording capability. Using industry standard components, the PACER phone system has features and functions that can only be found in large scale PBX's, but at a fraction of the cost. And the PACER has predictive dialing capability that cannot be found in most of these larger phone systems. The PACER phone system can connect calls to your employees working at home or in a local or remote office. The PACER communicates with applications written on Unix, Linux, or PC servers over a LAN. For a complete product presentation, download our PACER demo.



---