Call Center Company
Call Center Solutions
Call Center Monitoring System
Call Center Simulator
IVR / ACD Simulation
Predictive Dialer Simulator
Voice Broadcast Simulator
Call Recording Software
Predictive Dialer
Business Phone Systems
Office Phone Systems

Information
Call Logging Solutions
Call Center Monitoring
Call Centers Outsourcing
Call Center Help Services
Call Center Productivity
Call Center Technology
Call Recording
Voice Recording
Call Center Recording
Telemarketing CRM
Call Center Autodialer
Call Center CTI
Inbound Call Center
Call Center Simulation
Call Center Modeling
Call Center Monitoring
Contact Center Software
Call Center Software
Customer Contact Center Technology
Call Center Solutions
Telemarketing Software
Linux Call Center
Outbound Call Center
Call Center Outsourcing
Call Center Services
Call Center Development
Contact Center
Contact Management Center
Call Center CRM

DSC Tech Library
Customer Call Centers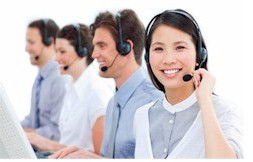 This section of our technical library presents information and documentation relating to Call Center technology and Best Practices plus software and products. Since the Company's inception in 1978, DSC has specialized in the development of communications software and systems. Beginning with our CRM and call center applications, DSC has developed computer telephony integration software and PC based phone systems. These products have been developed to run on a wide variety of telecom computer systems and environments.

The following article presents product or service information relating to call centers and customer service help desks.




---
<! ************** Beginning Of Main ************************>
Call Logging Solutions For the Call Center
by Avtalion, Joav
---


Today's call centers are evolving and changing rapidly, making operations increasingly complex and hard to manage. A key to keeping these complex and labor-intensive operations coordinated and workflow transactions complete is to implement the right workflow and workflowtracking mechanisms. "Transaction logging" or "call logging" systems can help call centers achieve this goal.

Before you look into purchasing a call logging system, it is important to first understand your particular call center recording requirements and then become familiar with the application of the technology that suits your requirements.

Call centers that require transaction logging for most of their transactions (approximately 75 percent or more) include businesses such as HMOs, mutual fund organizations, insurance claim centers, etc. This application of call logging is referred to as "total logging."

Call centers that require transaction logging of only part of their transactions (typically less than 50 percent, but more than 10 percent) would employ a call logging system that is referred to by several names: a "verification system," "selective recording" or "recording on demand." In this article we'll use the term selective logging.

Call centers that do not need logging, but want to record statistical samples of their calls for random or specified quality checking. and occasionally use these recordings for training purposes, apply logging technology for "quality recording."

Let's assume you have a 200-agent call center with nine TI trunks connected to the PSTN. We'll take a look at how you employ call logging for the three applications outlined.
Total Logging
In total logging applications, you would connect all nine T1 trunks to the voice logging equipment and a call logging system to the ACD CTI link. The voice logging unit, the call logging system (CLS) and the workstations are all connected to the LAN, which is the media to transfer data and controls between the various subsystems.

The total logging arrangement will allow you to record all incoming/outgoing calls - voice and call details and later on retrieve any call for the following purposes:

Verification by supervisors of certain or all types of transactions. Verification in case of dispute or complaint by any customer on any transaction.

Quality checking based on agent name, call length or time of day. Training based on the most appropriate examples extracted (post mortem) from the entire transaction database is available.

Compliance with FTC regulations for transactions that require logging. Selective Logging

In the selective logging application, you connect all nine T1 trunks to the switch which in turn is connected to a voice logging unit that is capable of recording only two or three Tl (20 to 30 percent of total call center capacity) lines. The call logging system (CLS) is connected to the ACD as in total recording.
Selective recording is useful in the following cases:
To record only part of the 200 agents in the call center.

To record all agents only when they are engaged in certain types of activities, such as orders.

With selective logging you save by using a smaller voice logging system, but you incur an additional cost which is paid for in the switch. The integration of selective recording is also more involved since you have to select which conversations to record. The selection is done manually when the agent presses a button on the workstation or teleset which activates the recording, or it is accomplished automatically by the call center application or by the CLS. When a call meets the criteria for recording, a command is issued by the CLS to the voice logging unit and the switch assures that the required call is switched into an available channel in the voice logging unit and is recorded. Some integration to the call center application is necessary to achieve this. Selective logging arrangements will allow you to record all incoming/outgoing calls and call details, permitting you to later retrieve any recorded call for the selected types and selected transactions necessary for verification purposes. These recordings may also serve for quality checking, training and for the compliance purposes mentioned in the total logging solution.
Quality Logging
Quality logging is implemented when only 2 to 10 percent of calls need logging. In this case, 4 to 20 channels of voice logging will be needed. This recording is done in a preprogrammed or random manner to check/review the quality of the agents' work. This application cannot be used for verification purposes as total logging or selective logging can.

Quality logging is achieved when the voice logging unit is connected via analog connections to the ACD dedicated ports and the recording is done by conferencing the call into the voice logging unit. Aside from the voice logging unit, you incur the cost of the dedicated ports on the ACD and the cost of conference capability on the ACD. Some quality logging solutions require intensive integration into the application, which can have additional costs.

The quality logging arrangement allows you to record statistical samples of calls and, later on, retrieve any recorded call for the following purposes:

* Quality checking based on agent name, call length or time of day.

* Training purposes based on the most appropriate examples extracted (post mortem) from the entire transaction database available.

CTI-based logging technologies are becoming an increasingly important part of the call center, serving the following purposes:

* Regulation compliance. * Workflow productivity. * Improving quality and accountability of the work-low and work procedures. * Improving the capability of complaint verification. * Improving customer service and satisfaction.

All of the above will lead to improved profitability of any call center. Understanding the individual call center operations and workflow is essential to proper selection of the appropriate logging approach and the appropriate logging system.

<! *************** END OF MAIN *******************************************>