Business Leads Provider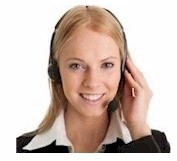 Database Systems Corp. (DSC) provides technology and products for marketing and sales organizations. Our advanced call center phone system lets you communicate with your customers, distributors, and agents.

The following organization provides leads to marketing and sales organizations.

Information presented on this page was provided by the company or is public information published on the company's website. Database Systems Corp. does not endorse these services nor warrant the accuracy of this information. For current information, please visit the company's website listed below.



---
HOME / Resources / Lead Generation / Marketing Leads


---

Simpler Leads
SimplerLeads.com specializes in highly responsive, affordable, double opt-in leads for your online or offline marketing campaigns.

Try our leads and we guarantee you will be amazed by their high quality. We are not your average "email leads" service, we provide some of the highest quality leads available anywhere.


---
Company Profile Information
Organization:



Simpler Leads
PO Box 270131
Littleton, CO 80127



Telephone: 1-866-288-9881

Email: (none)

Website: www.simplerleads.com
Additional Company Information
Did you know that most lead companies resell the same leads over and over to hundreds of customers? At SimplerLeads.com you share your leads with only 3 other members (as a pro member). As a premier member your leads are exclusive to your account only and will not be given to any other customer. You will get the freshest available leads, our pro & premier level leads are typically no more than 2-4 days old making them extremely fresh.

As a customer of SimplerLeads.com you will receive a username and password which will allow you to log in to your membership account. Each day your account will be automatically updated with a new batch of fresh responsive leads. In addition to uploading your own leads we also offer our customers an automated service in which we upload your leads and send your ads for you.




---
Marketing Phone Systems and Software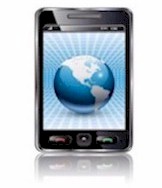 Database Systems Corp. offers two different marketing phone systems. The PACER series supports digital T1 phone lines while the WIZARD phone system supports analog phone lines. These systems are both outbound marketing phone systems that also can process inbound marketing calls.

Calls are either initiated by the phone system or accepted from the outside and distributed in an intelligent fashion within your marketing representatives. The PACER and WIZARD include ACD and IVR components, plus call recording capability. Using industry standard components, our phone system has features and functions that can only be found in large scale PBX's, but at a fraction of the cost. And these phones have predictive dialing capability that cannot be found in most of larger telemarketing equipment.

The PACER and WIZARD phone system can connect calls to your employees working at home or in a local or remote sales office.


---