Directories
Call Centers
Debt Collection Agency
Financial Services
Insurance Leads
Marketing Lists
Mortgage Leads
Phone Service
Real Estate Leads

Marketing Directories
Annuity Leads
Business Leads
Business Opportunity Leads
Home Business Leads
Home Based Business Leads
MLM Leads
Opt In MLM Leads
MLM Lead Lists
MLM Network Marketing Leads
MLM Lead Generation
Network Marketing Leads
Sales Leads
Sales Lead Generation

Related Applications
Marketing Software
Lead Management Software
Live Lead Transfer
MLM Software
Marketing Predictive Dialer
Voice Messaging
Contact Center Software
Telemarketing Outsourcing Services
Telemarketing Work At Home
Telemarketing Dialer Software
Telephone Answering Service
Telesales Software Solutions
Teleservices Call Center

Information
Marketing Leads
Telemarketing Marketing Leads
Home Business Leads
Business Leads
Business Opportunity Leads
MLM Lead Generation
Opt In Marketing Leads
Network Marketing Leads
MLM Leads
Business Leads
Marketing Software
Marketing Telemarketing Dialer
Marketing Technology Solutions
Marketing Telemarketing Systems
Marketing Phone Dialers
Marketing Software Solutions
Marketing Tool
Marketing Dialers
Marketing Telemarketing
Marketing Software
Marketing Prospects
Marketing Lists

Business Leads Provider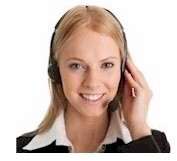 Database Systems Corp. (DSC) provides technology and products for marketing and sales organizations. Our advanced call center phone system lets you communicate with your customers, distributors, and agents.

The following organization provides leads to marketing and sales organizations.

Information presented on this page was provided by the company or is public information published on the company's website. Database Systems Corp. does not endorse these services nor warrant the accuracy of this information. For current information, please visit the company's website listed below.



---
HOME / Resources / Lead Generation / Marketing Leads


---

SalesLeads.tv
Here at Salesleads.tv, you will find the most comprehensive and up to date information database for industry specific sales leads in the nation!

We have business leads, consumer leads, investment leads, internet leads, and many other types of industry specific sales leads. We also offer the latest and most up to date opt-in e-mail lists in the world. Our e-mail campaigns can drive thousands of visitors to your site on a daily basis and can turn a dead site into an active e-commerce entity. Our lead lists have a great deal of value added to them compared to raw data queries because they are generated with our surveyed leads process, which narrows the demographic or industry focus, filters junk leads, and ensures compliance with the Do Not Call list.


---
Company Profile Information
Organization:



SalesLeads.tv
301 Yamato Rd.
Suite 1200
Boca Raton, FL 33431



Telephone: 800-590-5323 or 561-981-8777

Email: info@salesleads.tv

Website: www.salesleads.tv
Additional Company Information
Our Business Opportunity leads are the strongest in the market place today. They are qualified for at least $12,000. These business opportunity leads have called in on the radio, TV, magazine, major newspapers, and various business networks, as well as the Internet.

They have requested information on business opportunities and have responded to various offers on business ops. What makes these Business Opportunity leads so effective is that they are not just people who are interested in business opportunities, but they have actually called in, have responded, and are highly qualified. They also were willing to pay $15 to receive an informational package.

We believe by using the salesleads.tv Business Opportunity Database, not only will your closing ratio be the best of any lead, but also you can achieve this for a fraction of the cost that you would normally pay for advertising.




---
Marketing Phone Systems and Software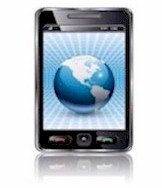 Database Systems Corp. offers two different marketing phone systems. The PACER series supports digital T1 phone lines while the WIZARD phone system supports analog phone lines. These systems are both outbound marketing phone systems that also can process inbound marketing calls.

Calls are either initiated by the phone system or accepted from the outside and distributed in an intelligent fashion within your marketing representatives. The PACER and WIZARD include ACD and IVR components, plus call recording capability. Using industry standard components, our phone system has features and functions that can only be found in large scale PBX's, but at a fraction of the cost. And these phones have predictive dialing capability that cannot be found in most of larger telemarketing equipment.

The PACER and WIZARD phone system can connect calls to your employees working at home or in a local or remote sales office.


---