Marketing Leads Provider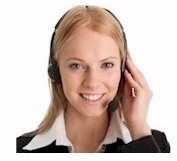 Database Systems Corp. (DSC) provides technology and products for marketing and sales organizations. Our advanced call center phone system lets you communicate with your customers, distributors, and agents.

The following organization provides leads to marketing and sales organizations.

Information presented on this page was provided by the company or is public information published on the company's website. Database Systems Corp. does not endorse these services nor warrant the accuracy of this information. For current information, please visit the company's website listed below.



---
HOME / Resources / Lead Generation / Marketing Leads


---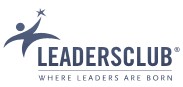 Leaders Club
For over 10 years Leaders Club has helped support some of the most successful organizations with a consistent, flow of quality prospects. Each lead we generate comes from our own generic advertising which is driven by a mix of online and offline marketing including print and broadcast media. Our prospects are real people seriously looking for a home based network marketing business.


---
Company Profile Information
Organization:



Leaders Club
9798 Karmar Court
New Albany, OH 43054


Phone: 800.783.6561

Email: info@leadersclub.com

Website: www.leadersclub.com
Additional Company Information
As one of the oldest and most respected training and lead generation companies in the industry, Leaders Club has been the backbone of numerous multimillion dollar organizations for over a decade. Top leaders throughout the United States, Canada, Western Europe and Australia rely on us for their personal and organizational success. And we deliver!

André's vision for Leaders Club was and is about empowering real, every day people for success. This often means rejecting what sounds great in theory and may be momentarily popular, for what actually works. To that end, Leaders Club only teaches strategies and techniques that have been tested to work in the real world by regular people, not just marketing pros. You can count on us to provide you with the nut's and bolts training that will make a difference in your business starting on day one!

When you subscribe to Leaders Club you will find a whole new world opened to you. A world where truth and integrity are not just talked about but practiced every day. A world where words are backed up with action and where leaders practice what they preach. In short, you will find a world of real success and you will find that it's a nice place to be!




---
Marketing Phone Systems and Software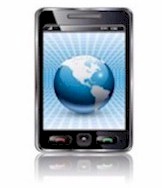 Database Systems Corp. offers two different marketing phone systems. The PACER series supports digital T1 phone lines while the WIZARD phone system supports analog phone lines. These systems are both outbound marketing phone systems that also can process inbound marketing calls.

Calls are either initiated by the phone system or accepted from the outside and distributed in an intelligent fashion within your marketing representatives. The PACER and WIZARD include ACD and IVR components, plus call recording capability. Using industry standard components, our phone system has features and functions that can only be found in large scale PBX's, but at a fraction of the cost. And these phones have predictive dialing capability that cannot be found in most of larger telemarketing equipment.

The PACER and WIZARD phone system can connect calls to your employees working at home or in a local or remote sales office.


---