Marketing Leads Provider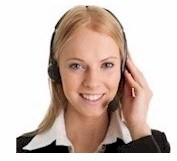 Database Systems Corp. (DSC) provides technology and products for marketing and sales organizations. Our advanced call center phone system lets you communicate with your customers, distributors, and agents.

The following organization provides leads to marketing and sales organizations.

Information presented on this page was provided by the company or is public information published on the company's website. Database Systems Corp. does not endorse these services nor warrant the accuracy of this information. For current information, please visit the company's website listed below.



---
HOME / Resources / Lead Generation / Marketing Leads


---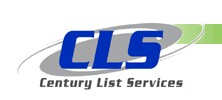 Century List Services
The information in this database is compiled exclusively by CLS. Our Database is generated and updated constantly by collecting extensive data from over 100 major industry sources.

Ranging from large public corporations, small privately owned firms and home-based businesses you can choose from over 50 selects to target your campaign to the exact type of company you want to reach.


---
Company Profile Information
Organization:



Century List Services (CLS)



Phone: 1-877-916-LIST

Email: (none)

Website: www.centurylist.com
Additional Company Information
Located in sunny southern California, Century List Services brings a mixture of experience and youth to the always changing industry of direct marketing. It is these qualities that have made us a leader in our market place for the past 12 years.

Our founders have over 30 years experience in the telemarketing and direct mail industry. Our company is constantly improving our processes by utilizing the latest hardware, software, training, and methods in order to bring our customers more effective lists.

We also work with our customers to ensure they get the list they need in order to increase their business. Our speed and accuracy helps our clients get the most from their marketing dollar.

Our philosophy is... Better results and Less aggravation equals happier customers.




---
Marketing Phone Systems and Software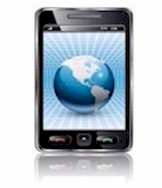 Database Systems Corp. offers two different marketing phone systems. The PACER series supports digital T1 phone lines while the WIZARD phone system supports analog phone lines. These systems are both outbound marketing phone systems that also can process inbound marketing calls.

Calls are either initiated by the phone system or accepted from the outside and distributed in an intelligent fashion within your marketing representatives. The PACER and WIZARD include ACD and IVR components, plus call recording capability. Using industry standard components, our phone system has features and functions that can only be found in large scale PBX's, but at a fraction of the cost. And these phones have predictive dialing capability that cannot be found in most of larger telemarketing equipment.

The PACER and WIZARD phone system can connect calls to your employees working at home or in a local or remote sales office.


---