Directories
Call Centers
Debt Collection Agency
Financial Services
Insurance Leads
Marketing Lists
Mortgage Leads
Phone Service
Real Estate Leads

Marketing Directories
Annuity Leads
Business Leads
Business Opportunity Leads
Home Business Leads
Home Based Business Leads
MLM Leads
Opt In MLM Leads
MLM Lead Lists
MLM Network Marketing Leads
MLM Lead Generation
Network Marketing Leads
Sales Leads
Sales Lead Generation

Related Applications
Marketing Software
Lead Management Software
Live Lead Transfer
MLM Software
Marketing Predictive Dialer
Voice Messaging
Contact Center Software
Telemarketing Outsourcing Services
Telemarketing Work At Home
Telemarketing Dialer Software
Telephone Answering Service
Telesales Software Solutions
Teleservices Call Center

Information
Marketing Leads
Telemarketing Marketing Leads
Home Business Leads
Business Leads
Business Opportunity Leads
MLM Lead Generation
Opt In Marketing Leads
Network Marketing Leads
MLM Leads
Business Leads
Marketing Software
Marketing Telemarketing Dialer
Marketing Technology Solutions
Marketing Telemarketing Systems
Marketing Phone Dialers
Marketing Software Solutions
Marketing Tool
Marketing Dialers
Marketing Telemarketing
Marketing Software
Marketing Prospects
Marketing Lists


Marketing Leads Provider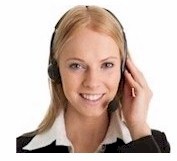 Database Systems Corp. (DSC) provides technology and products for marketing and sales organizations. Our advanced call center phone system lets you communicate with your customers, distributors, and agents.

The following organization provides leads to marketing and sales organizations.

Information presented on this page was provided by the company or is public information published on the company's website. Database Systems Corp. does not endorse these services nor warrant the accuracy of this information. For current information, please visit the company's website listed below.



---
HOME / Resources / Lead Generation / Marketing Leads


---

ALClists.com
ALC is leading the charge of the new breed of marketing information service providers. We're initiating many of the innovative practices shaping direct marketing today -- such as ALClists.com, the industry''s largest online data delivery system, offering access to millions of prospects at the click of a mouse.


---
Company Profile Information
Organization:



ALC - American List Counsel
4300 US Highway 1, CN-5219
Princeton, NJ 08543


Phone: 800-407-3299

Email: listhelp@alc.com

Website: www.alclists.com
Additional Company Information
Our Clients
ALC clients include the leaders in virtually every category of direct marketing which includes book, magazine and newsletter publishers; retail and catalog marketers; consumer, business-to-business and Internet companies; financial institutions, the telcos, and the utilities; promoters of products and services for kids and seniors; seminars, non-profits and more! Whatever your market, we've got it covered.
Our People
We believe our people are the best in the business. We are well-trained, experienced professionals who understand what it means "to be in service." ALC employees strive to provide strategic marketing solutions that go well beyond our clients' expectations. Find out who we are-and who's best-suited to help you achieve your marketing objectives.
Our Locations
Headquartered in Princeton New Jersey, ALC also has regional offices in New York City, New England, Dallas, and California. Under consideration are additional sales offices in Connecticut, Miami, Chicago, Denver, and Los Angeles. We believe a nationwide regional network is the best way for us to maintain intimate contact with our clients and keep our finger on the pulse of the industry.




---
Marketing Phone Systems and Software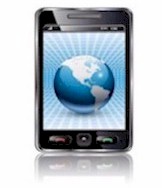 Database Systems Corp. offers two different marketing phone systems. The PACER series supports digital T1 phone lines while the WIZARD phone system supports analog phone lines. These systems are both outbound marketing phone systems that also can process inbound marketing calls.

Calls are either initiated by the phone system or accepted from the outside and distributed in an intelligent fashion within your marketing representatives. The PACER and WIZARD include ACD and IVR components, plus call recording capability. Using industry standard components, our phone system has features and functions that can only be found in large scale PBX's, but at a fraction of the cost. And these phones have predictive dialing capability that cannot be found in most of larger telemarketing equipment.

The PACER and WIZARD phone system can connect calls to your employees working at home or in a local or remote sales office.


---