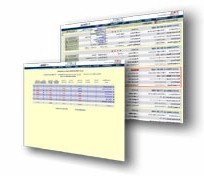 Database Systems Corp. provides the technology and products that can improve the productivity of your financial services organization. Our financial services phone system and contact management software can streamline your operation while providing controls and consistency within your financial services group.

Contact DSC to learn more about our products and services that help financial services organizations.

The following organization provides financial services to companies requiring financial assistance in acquiring business systems, equipment, software or simply requiring business financing. Information presented on this page was provided by the company or found on the company's website. Database Systems Corp. does not endorse the company's products and services nor warrant the accuracy of this information. For current information, please visit the company's website listed below.


---
HOME / Resources / Lead Generation / Financial Services


---

New Millennium Financial Corp.
We are an 8 year old asset based lending company with a highly successful track record of providing funding to a broad range of businesses. We can assist you in your funding needs. Our services include: STOCK LOANS, EQUIPMENT LEASING, REFINANCING AND SALE LEASEBACK FINANCING.


---
Company Profile Information
Organization:



New Millennium Financial Corp



Telephone: 212-665-4550

Website: www.nmfinance.com

Email: a-bleich@usa.ne
Additional Company Information
Whether your need be to finance new or used equipment, to lower your monthly payments, or to obtain immediate funds against equipment you presently own, we are ready to service your needs.

Equipment categories include: Construction, manufacturing, office, technology, medical, environmental, restaurants (multi-unit ownership), franchises, and farming.

Transactions accepted, based on collateral and cash flow. Will consider projected cash flow where there are venture capital investors or long term sales/service contracts in place. Real Estate accepted as secondary collateral for Startups and Difficult Credits on transactions over $100,000. Problem credits also considered.


---
Business Financial Technology and Software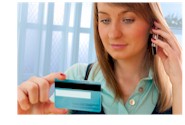 Database Systems Corp. (DSC) can pre-qualify your financial services leads as well as consumer lending prospects before they ever speak to your financial service department. Using our PACER and WIZARD phone systems with our "Smart" Predictive Dialing feature, we can call your prospects and play a highly focused and custom greeting.

Your financial service prospects are then given the option to talk with one of your sales representatives. They can leave a voice message, hear additional information such as the latest consumer loan rates, schedule a call back, or simply decline the service.

Now when your financial service representative speaks with a prospect, you know there is a high level of interest. No longer will your finance specialists spend hours dialing numbers, repeating the same greeting, experiencing a high level of rejection. Your calls will be with highly qualified and interested prospects. Fewer representatives can process far more financial prospects and your call success rate will increase dramatically.


Contact Database Systems Corp. Today
Contact DSC to learn more about our financial service technology and services.