Predictive Dialer
Voice Messaging
Softphone

Directories
Sales Lead Generation
Sales Lead Management
Collection Agency
Mortgage Leads
Call Centers
Marketing Leads
Business Lists
Real Estate Leads
Insurance Lead Providers

Financial Service Directories
Financial Services
Business Financing
Computer Leasing
Equipment Leasing
Software Leasing

Related Applications
Insurance Marketing
Insurance Software
Insurance Solutions
IVR services
Real Estate Marketing
Real Estate Marketing Tools
Real Estate Software
Real Estate Listings
Collection Predictive Dialer
Debt Collection Software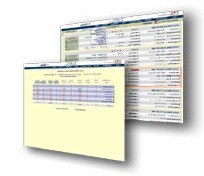 Database Systems Corp. provides the technology and products that can improve the productivity of your financial services organization. Our financial services phone system and contact management software can streamline your operation while providing controls and consistency within your financial services group.

Contact DSC to learn more about our products and services that help financial services organizations.

The following organization provides financial services to companies requiring financial assistance in acquiring business systems, equipment, software or simply requiring business financing. Information presented on this page was provided by the company or found on the company's website. Database Systems Corp. does not endorse the company's products and services nor warrant the accuracy of this information. For current information, please visit the company's website listed below.


---
HOME / Resources / Lead Generation / Financial Services


---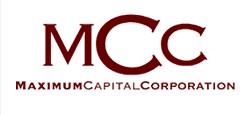 Maximum Capital Corporation
Maximum Capital Corporation is a Southern California-based equipment financing firm that provides lending services to small, medium and large sized businesses nationwide.

We have the ability to structure leases for all types of new and used equipment, starting from $3,000 on up to $10,000,000. Our resources allow us to provide you the opportunity to acquire the equipment to accommodate your business needs and help you grow.

Our friendly and attentive associates are experienced and knowledgeable in all areas of equipment financing. We provide top notch service, dependability and consistancy to all of our clients, while providing extremely attractive rates and terms.

Our commitment to your business is the foundation of our success. We get to know you, your business and your goals for the future. Also, when you need service or have a question, you have a person to talk to, not an automated service program.


---
Company Profile Information
Organization:



Maximum Capital Corporation
1970 Fairchild Suite 146
Irvine, CA 92612


Telephone: 888-779-6989

Website: www.maxcapcorp.com

Email: info@maxcapcorp.com
Additional Company Information
Equipment leasing is a worldwide industry and a smart decision for any business. Eighty percent of all businesses lease some of their equipment. There are many different reasons why companies lease, but the bottom line is that equipment leasing often makes good business sense. Because we are not a captive lessor and we are not partnered with manufacturers, we are unbiased and can offer advice as to the type of equipment or vendor you choose.

Maximum Capital can structure a lease that fits your specific needs. We offer the experience and expertise necessary to determine your best option.

Whatever your company needs to grow can be leased at Maximum Capital. Our leasing plans enable you to acquire, upgrade or replace equipment easily and economically.


---
Business Financial Technology and Software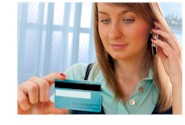 Database Systems Corp. (DSC) can pre-qualify your financial services leads as well as consumer lending prospects before they ever speak to your financial service department. Using our PACER and WIZARD phone systems with our "Smart" Predictive Dialing feature, we can call your prospects and play a highly focused and custom greeting.

Your financial service prospects are then given the option to talk with one of your sales representatives. They can leave a voice message, hear additional information such as the latest consumer loan rates, schedule a call back, or simply decline the service.

Now when your financial service representative speaks with a prospect, you know there is a high level of interest. No longer will your finance specialists spend hours dialing numbers, repeating the same greeting, experiencing a high level of rejection. Your calls will be with highly qualified and interested prospects. Fewer representatives can process far more financial prospects and your call success rate will increase dramatically.


Contact Database Systems Corp. Today
Contact DSC to learn more about our financial service technology and services.