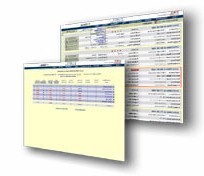 Database Systems Corp. provides the technology and products that can improve the productivity of your financial services organization. Our financial services phone system and contact management software can streamline your operation while providing controls and consistency within your financial services group.

Contact DSC to learn more about our products and services that help financial services organizations.

The following organization provides financial services to companies requiring financial assistance in acquiring business systems, equipment, software or simply requiring business financing. Information presented on this page was provided by the company or found on the company's website. Database Systems Corp. does not endorse the company's products and services nor warrant the accuracy of this information. For current information, please visit the company's website listed below.


---
HOME / Resources / Lead Generation / Financial Services


---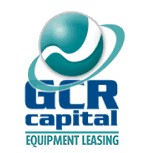 GCR Capital Equipment Leasing
GCR Capital Equipment Leasing is the fast solution to all your equipment leasing needs. More than a leasing company, we pride ourselves on advocating, educating and providing correct and proper solutions for all our clients' equipment leasing needs.

FACT: 95% of the time, when a small business has financing needs, they are asset based: computers, office equipment, business machines, etc. all qualify for asset based, equipment leasing terms offered by any reputable leasing company like gcr-capital Equipment Leasing.


---
Company Profile Information
Organization:



GCR Capital Equipment Leasing
200 9th Ave N., Ste. 130
Safety Harbor, FL 34695


Telephone: 1.877.735.1584

Website: www.gcr-capital.com

Email: info@gcr-capital.com
Additional Company Information
Why Choose an Equipment Leasing Company?
Most small business owners aren't aware of the fantastic benefits a leasing company brings to the table by offering flexible, equipment leasing terms. Most have been misled into using unsecured credit lines as their primary financing vehicle. As you will find out, this is a dwindling spiral and a trap for business owners.

As a leasing company, GCR Capital Equipment Leasing is setting the record straight by showing you what your banker should have been offering you all along. We're sure you'll find this to be quite eye opening and while we may turn out to be your banker's worst nightmare, we'll soon become a very good friend of your business.

Call today and discover how a leasing company like GCR Capital Equipment Leasing can provide you with the greatest leverage for all your equipment leasing needs.


---
Business Financial Technology and Software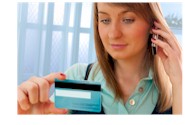 Database Systems Corp. (DSC) can pre-qualify your financial services leads as well as consumer lending prospects before they ever speak to your financial service department. Using our PACER and WIZARD phone systems with our "Smart" Predictive Dialing feature, we can call your prospects and play a highly focused and custom greeting.

Your financial service prospects are then given the option to talk with one of your sales representatives. They can leave a voice message, hear additional information such as the latest consumer loan rates, schedule a call back, or simply decline the service.

Now when your financial service representative speaks with a prospect, you know there is a high level of interest. No longer will your finance specialists spend hours dialing numbers, repeating the same greeting, experiencing a high level of rejection. Your calls will be with highly qualified and interested prospects. Fewer representatives can process far more financial prospects and your call success rate will increase dramatically.


Contact Database Systems Corp. Today
Contact DSC to learn more about our financial service technology and services.