Predictive Dialer
Voice Messaging
Softphone

Directories
Sales Lead Generation
Sales Lead Management
Collection Agency
Mortgage Leads
Call Centers
Marketing Leads
Business Lists
Real Estate Leads
Insurance Lead Providers

Financial Service Directories
Financial Services
Business Financing
Computer Leasing
Equipment Leasing
Software Leasing

Related Applications
Insurance Marketing
Insurance Software
Insurance Solutions
IVR services
Real Estate Marketing
Real Estate Marketing Tools
Real Estate Software
Real Estate Listings
Collection Predictive Dialer
Debt Collection Software

Database Systems Corp. provides the technology and products that can improve the productivity of your financial services organization. Our financial services phone system and contact management software can streamline your operation while providing controls and consistency within your financial services group.

Contact DSC to learn more about our products and services that help financial services organizations.

The following organization provides financial services to companies requiring financial assistance in acquiring business systems, equipment, software or simply requiring business financing. Information presented on this page was provided by the company or found on the company's website. Database Systems Corp. does not endorse the company's products and services nor warrant the accuracy of this information. For current information, please visit the company's website listed below.


---
HOME / Resources / Lead Generation / Financial Services


---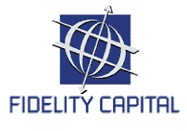 Fidelity Capital
Our goal is to structure financial solutions, which allow you to compete in today's global economy. It has become our trademark to develop cost-effective lease and/or finance programs while maintaining customer service as our cornerstone. Contact one of our financial professionals today and allow us the opportunity to help your business excel.


---
Company Profile Information
Organization:



Fidelity Capital
7700 Irvine Center Drive
Suite 635
Irvine, CA 92618


Telephone: (949) 502-5900

Website: www.fidelitycapitalonline.com

Email: info@fidelitycapitalonline.com
Additional Company Information
Fidelity Capital is a nationwide company specializing in the leasing and financing of capital equipment. As a nationwide company, we at Fidelity Capital can provide your company with flexible lease and/or finance solutions with competitive rates, while providing your company the personalized customer service that companies have come to expect from Fidelity Capital.

From the first time you contact Fidelity Capital you will be dealing with one of our trained financial professionals, who will be familiar with the latest lease and/or finance programs, tax benefits, and the most recent industry trends. A dedicated Account Executive will be working closely with your company to structure the most efficient and cost-effective lease and/or finance program suitable to your company's capital needs.

Fidelity Capital is capable of providing 100% plus financing, including "soft costs" such as taxes, freight, installation, training, and maintenance. Our customers are involved in various industries; including but not limited to: research and development, manufacturing, and the distribution of goods and services. Each requires a wide range of capital equipment to suit their particular business needs.

Whether your company's interests lie in acquiring new or used equipment, or restructuring existing lease lines, Fidelity Capital is dedicated to saving your company time and money. We have a wide array of lease and/or finance programs, which can be tailored to meet your particular business needs.

Rest assured that one of our professionals will assist your company in selecting the most effective lease and/or finance program. Our mission at Fidelity Capital is to build long term partnerships, and as your partner we will work hard to protect your company's interests. Please feel free to contact one of our experienced financial professionals today.


---
Business Financial Technology and Software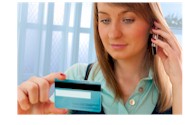 Database Systems Corp. (DSC) can pre-qualify your financial services leads as well as consumer lending prospects before they ever speak to your financial service department. Using our PACER and WIZARD phone systems with our "Smart" Predictive Dialing feature, we can call your prospects and play a highly focused and custom greeting.

Your financial service prospects are then given the option to talk with one of your sales representatives. They can leave a voice message, hear additional information such as the latest consumer loan rates, schedule a call back, or simply decline the service.

Now when your financial service representative speaks with a prospect, you know there is a high level of interest. No longer will your finance specialists spend hours dialing numbers, repeating the same greeting, experiencing a high level of rejection. Your calls will be with highly qualified and interested prospects. Fewer representatives can process far more financial prospects and your call success rate will increase dramatically.


Contact Database Systems Corp. Today
Contact DSC to learn more about our financial service technology and services.