Predictive Dialer
Voice Messaging
Softphone

Directories
Sales Lead Generation
Sales Lead Management
Collection Agency
Mortgage Leads
Call Centers
Marketing Leads
Business Lists
Real Estate Leads
Insurance Lead Providers

Financial Service Directories
Financial Services
Business Financing
Computer Leasing
Equipment Leasing
Software Leasing

Related Applications
Insurance Marketing
Insurance Software
Insurance Solutions
IVR services
Real Estate Marketing
Real Estate Marketing Tools
Real Estate Software
Real Estate Listings
Collection Predictive Dialer
Debt Collection Software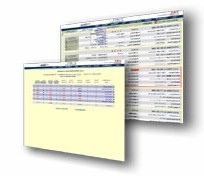 Database Systems Corp. provides the technology and products that can improve the productivity of your financial services organization. Our financial services phone system and contact management software can streamline your operation while providing controls and consistency within your financial services group.

Contact DSC to learn more about our products and services that help financial services organizations.

The following organization provides financial services to companies requiring financial assistance in acquiring business systems and software. Information presented on this page was provided by the company or found on the company's website. Database Systems Corp. does not endorse the company's products and services nor warrant the accuracy of this information. For current information, please visit the company's website listed below.


---
HOME / Resources / Lead Generation / Financial Services


---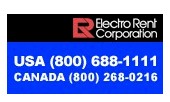 Electro Rent Corporation
Looking to rent any kind of computer, server, printer, or LCD monitor, then Electro Rent is the one you want. We have the notebook / laptop or computer you want to rent. Electro Rent is the corporate solution and one-stop source for renting and leasing any computer or peripheral equipment your company needs.

If you need to rent computers and have them delivered as soon as possible, our offices throughout North America can get the equipment to you within 24-48 hours. Our offices service the major metropolitan areas including Los Angeles, Orange County, San Diego, San Francisco, Dallas / Fort Worth, Houston, Atlanta, Chicago, Detroit, New York, New Jersey, Washington DC and Toronto.


---
Company Profile Information
Organization:



Electro Rent Corporation
CORPORATE HEADQUARTERS
6060 Sepulveda Blvd.
Van Nuys, CA 91411-2512


Telephone: 800.431.7717

Website: www.erpcrentals.com

Email: sales@erpcrentals.com
Additional Company Information
Electro Rent Corporation (ER) is the industry's leading provider of affordable, scalable, technology solutions that address a wide variety of everyday business applications.

Businesses today are essentially built around the processing, flow and presentation of information. It takes reliable, state-of-the-art, computer and presentation products to power the variety of business-essential functions that make enterprises, both large and small, grow and prosper in our dynamic global economy.

Our short-term rental and long-term lease programs are designed to solve the technical, financial and logistical problems faced by business technology users. Our used computer equipment sales programs provide an effective avenue for businesses and consumers alike to acquire computers and presentation products at a fraction of the cost of obtaining those same products new, thus dramatically lower their costs.


---
Business Financial Technology and Software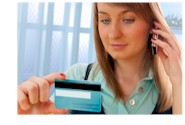 Database Systems Corp. (DSC) can pre-qualify your financial services leads as well as consumer lending prospects before they ever speak to your financial service department. Using our PACER and WIZARD phone systems with our "Smart" Predictive Dialing feature, we can call your prospects and play a highly focused and custom greeting.

Your financial service prospects are then given the option to talk with one of your sales representatives. They can leave a voice message, hear additional information such as the latest consumer loan rates, schedule a call back, or simply decline the service.

Now when your financial service representative speaks with a prospect, you know there is a high level of interest. No longer will your finance specialists spend hours dialing numbers, repeating the same greeting, experiencing a high level of rejection. Your calls will be with highly qualified and interested prospects. Fewer representatives can process far more financial prospects and your call success rate will increase dramatically.


Contact Database Systems Corp. Today
Contact DSC to learn more about our financial service technology and services.