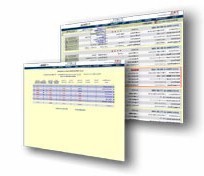 Database Systems Corp. provides the technology and products that can improve the productivity of your financial services organization. Our financial services phone system and contact management software can streamline your operation while providing controls and consistency within your financial services group.

Contact DSC to learn more about our products and services that help financial services organizations.

The following organization provides financial services to companies requiring financial assistance in acquiring business systems, equipment, software or simply requiring business financing. Information presented on this page was provided by the company or found on the company's website. Database Systems Corp. does not endorse the company's products and services nor warrant the accuracy of this information. For current information, please visit the company's website listed below.


---
HOME / Resources / Lead Generation / Financial Services


---

eLease
We finance all types of equipment including: Computer Equipment • Enterprise Servers • Networking Equipment • Telecommunications Equipment • Office Equipment & Furniture • Heavy Machinery • Fleet Vehicles.

eLease's easy online lease application allows you to apply, get a quote and receive an approval in a matter of minutes. Unlike many equipment leasing websites, eLease has more then a simple flat lease application. Login and track the status of your application anytime, receive instant status updates and reapply with ease.


---
Company Profile Information
Organization:



eLease Corporate Office
2820 1st Avenue North
St. Petersburg, FL 33713


Telephone: 1-800-499-2577

Website: www.elease.com

Email: info@elease.com
Additional Company Information
History
Founded 1995, Paragon Capital began as a traditional leasing company focused on the high tech industry. Born of a desire to provide a faster, more comprehensive cost effective solution for businesses equipment leasing needs, eLease is a combination of the most powerful leasing brand, the best-of-breed leasing technology of LeaseExchange, and the industry experience of Paragon Capital. eLease's web interface empowers corporations of all sizes to increase the efficiency of their business with instant approvals, documentation and administration using a common Internet browser interface. eLease's application suite provides unprecedented sharing of information and services between leasing parties increasing the time to funding.
Products
eLease's online application enables customers and vendors to dynamically enter an application, receive an instant approval and manage documents online completing the leasing process in minutes instead of weeks. Created on a commitment to speed and service, eLease's technology constantly innovates the leasing process using technology to evolve and improve the services available to businesses in need of equipment finance.
Commitment
Our commitment to our customers is to provide superior value and services in order to maintain loyalty and trust.


---
Business Financial Technology and Software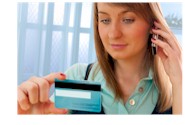 Database Systems Corp. (DSC) can pre-qualify your financial services leads as well as consumer lending prospects before they ever speak to your financial service department. Using our PACER and WIZARD phone systems with our "Smart" Predictive Dialing feature, we can call your prospects and play a highly focused and custom greeting.

Your financial service prospects are then given the option to talk with one of your sales representatives. They can leave a voice message, hear additional information such as the latest consumer loan rates, schedule a call back, or simply decline the service.

Now when your financial service representative speaks with a prospect, you know there is a high level of interest. No longer will your finance specialists spend hours dialing numbers, repeating the same greeting, experiencing a high level of rejection. Your calls will be with highly qualified and interested prospects. Fewer representatives can process far more financial prospects and your call success rate will increase dramatically.


Contact Database Systems Corp. Today
Contact DSC to learn more about our financial service technology and services.