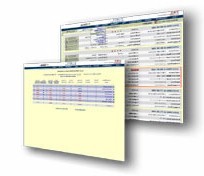 Database Systems Corp. provides the technology and products that can improve the productivity of your financial services organization. Our financial services phone system and contact management software can streamline your operation while providing controls and consistency within your financial services group.

Contact DSC to learn more about our products and services that help financial services organizations.

The following organization provides financial services to companies requiring financial assistance in acquiring business systems and software. Information presented on this page was provided by the company or found on the company's website. Database Systems Corp. does not endorse the company's products and services nor warrant the accuracy of this information. For current information, please visit the company's website listed below.


---
HOME / Resources / Lead Generation / Financial Services


---

Equipment Capital Consulting Incorporated
Equipment Capital Consulting (ECCi) is a firm dedicated to solving equipment financing demands for its vendors and their customers. Our expertise lies in evaluating vendor's current financing options, if any, and implementing additional resources to increase sales adding profitability and depth to the organization. ECCi works primarily with companies selling technology based products to the market. ECCi has brought value & efficiencies to our nationwide business partners since 1998 by implementing a fully managed finance division right here in California. ECCi's support staff of experience and trained professionals are committed to "Building Your Leasing Solution".


---
Company Profile Information
Organization:



Equipment Capital Consulting Incorporated
27127 CALLE ARROYO
SUITE 1909
SAN JUAN CAPISTRANO, CA 92675


Telephone: 888-844-3224

Website: www.ecapconsulting.com

Email: info@eccilease.com
Additional Company Information
Equipment Capital Consulting, Inc or "ECCi". is a nationwide provider of asset-based financing solutions. More than just a leasing company, we are your financing partner — interested in increasing your market share and margins, and enhancing your profitability — all long-term viable advantages.
Our Job is to increase Top-line revenue & Bottom line Profitability
Since 1997, software & equipment manufacturers/distributors/VARs have turned to ECCi for equipment leasing programs that maximize revenue recognition and sales opportunities. ECCi leasing programs are designed to meet our partners' specific business goals. Unlike traditional leasing companies and banks that cannot tailor off-the-shelf programs to meet clients' needs, ECCi creates unique leasing programs that help our partners reach their sales and marketing goals.

Experience and strong, diversified funding sources allow ECCi to design leasing programs for a broad range of industries, challenging sales situations, emerging companies and their customers, and multi-tier distribution channels. Our established market presence and strong funding capabilities stabilize your customer funding environment and ensure that your customers can rely on you for financing their critical capital equipment requirements.




---
Financial Services Autodialer and Software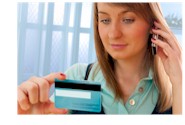 Database Systems Corp. (DSC) can pre-qualify your financial services leads as well as consumer lending prospects before they ever speak to your financial service department. Using our PACER and WIZARD phone systems with our "Smart" Predictive Dialing feature, we can call your prospects and play a highly focused and custom greeting.

Your financial service prospects are then given the option to talk with one of your sales representatives. They can leave a voice message, hear additional information such as the latest consumer loan rates, schedule a call back, or simply decline the service.

Now when your financial service representative speaks with a prospect, you know there is a high level of interest. No longer will your finance specialists spend hours dialing numbers, repeating the same greeting, experiencing a high level of rejection. Your calls will be with highly qualified and interested prospects. Fewer representatives can process far more financial prospects and your call success rate will increase dramatically.


Contact Database Systems Corp. Today
Contact DSC to learn more about our financial service technology and services.