Predictive Dialer
Voice Messaging
Softphone

Directories
Sales Lead Generation
Sales Lead Management
Collection Agency
Mortgage Leads
Call Centers
Marketing Leads
Business Lists
Real Estate Leads
Insurance Lead Providers

Financial Service Directories
Financial Services
Business Financing
Computer Leasing
Equipment Leasing
Software Leasing

Related Applications
Insurance Marketing
Insurance Software
Insurance Solutions
IVR services
Real Estate Marketing
Real Estate Marketing Tools
Real Estate Software
Real Estate Listings
Collection Predictive Dialer
Debt Collection Software

Information
Financial Services
Financial Services Provider
Financial Service Directory
Equipment Financing
Equipment Leasing
Business Financing
Business Financial Services
Business Equipment Financing
Computer Financing
Computer Leasing
Software Financing
Software Leasing
Capital Financing
Financial Service Predictive Dialer
Financial Service Dialer
Financial Service Auto Dialer
Financial Service Phone System
Financial Service Phone Dialer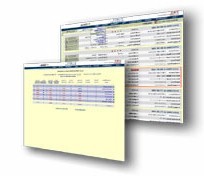 Database Systems Corp. provides the technology and products that can improve the productivity of your financial services organization. Our financial services phone system and contact management software can streamline your operation while providing controls and consistency within your financial services group.

Contact DSC to learn more about our products and services that help financial services organizations.

The following organization provides financial services to companies requiring financial assistance in acquiring business systems and software. Information presented on this page was provided by the company or found on the company's website. Database Systems Corp. does not endorse the company's products and services nor warrant the accuracy of this information. For current information, please visit the company's website listed below.


---
HOME / Resources / Lead Generation / Financial Services


---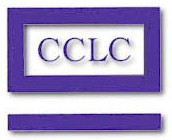 California Capital Leasing Corp.
California Capital Leasing Corp., founded in l993, is a full service, general equipment leasing company head-quartered in Arcadia, California. Our mission is to develop innovative leasing programs that will provide vendors with creative ways to close more sales and permit lessees to obtain needed equipment.

Our primary market is income producing or cost saving equipment ranging from $5,000 to $10,000,000 in price, sourced through vendor solicitation in the western United States. True lease and lease purchase programs are offered to our commercial customers. Various lease purchase plans are available to state, local and federal government agencies. Special features may include delayed first payment, seasonal skip payments, split payments or uneven rental payments to meet the cash flow requirements of the lessee and to help close the sale.


---
Company Profile Information
Organization:



California Capital Leasing Corp.
122A E. foothill Blvd.
Suite 317
Arcadia, CA 91006


Telephone: 800-564-2404

Website: www.cclease.net

Email: ted@cclease.com
Additional Company Information
Our commercial equipment leases are for income producing or cost savings equipment ranging in cost from $5,000 to $500,000. Payment terms may range from two to seven years depending on the asset life and dollar cost of the equipment.

We offer both true leases, where the rental payments are expensed for tax purposes, and lease purchase programs where the equipment is capitalized on the lessee's tax return and depreciated each year. Which program is best? It depends on several variables and your tax consultant should be contacted for advice. We are happy to give you our recommendation.

For transactions under $75,000 in equipment cost, the fastest and simplest program is our application only lease. An application follows which may be printed off and either Faxed or mailed to us. Should you prefer you may complete the application on-line and e-mail it to us for immediate processing. For a specific leasing proposal or for larger dollar leases, please contact us via one of the methods noted below.




---
Financial Services Autodialer and Software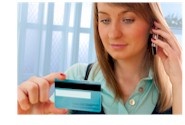 Database Systems Corp. (DSC) can pre-qualify your financial services leads as well as consumer lending prospects before they ever speak to your financial service department. Using our PACER and WIZARD phone systems with our "Smart" Predictive Dialing feature, we can call your prospects and play a highly focused and custom greeting.

Your financial service prospects are then given the option to talk with one of your sales representatives. They can leave a voice message, hear additional information such as the latest consumer loan rates, schedule a call back, or simply decline the service.

Now when your financial service representative speaks with a prospect, you know there is a high level of interest. No longer will your finance specialists spend hours dialing numbers, repeating the same greeting, experiencing a high level of rejection. Your calls will be with highly qualified and interested prospects. Fewer representatives can process far more financial prospects and your call success rate will increase dramatically.


Contact Database Systems Corp. Today
Contact DSC to learn more about our financial service technology and services.