Predictive Dialer
Voice Messaging
Softphone

Directories
Sales Lead Generation
Sales Lead Management
Collection Agency
Mortgage Leads
Call Centers
Marketing Leads
Business Lists
Real Estate Leads
Insurance Lead Providers

Financial Service Directories
Financial Services
Business Financing
Computer Leasing
Equipment Leasing
Software Leasing

Related Applications
Insurance Marketing
Insurance Software
Insurance Solutions
IVR services
Real Estate Marketing
Real Estate Marketing Tools
Real Estate Software
Real Estate Listings
Collection Predictive Dialer
Debt Collection Software

Information
Financial Services
Financial Services Provider
Financial Service Directory
Equipment Financing
Equipment Leasing
Business Financing
Business Financial Services
Business Equipment Financing
Computer Financing
Computer Leasing
Software Financing
Software Leasing
Capital Financing
Financial Service Predictive Dialer
Financial Service Dialer
Financial Service Auto Dialer
Financial Service Phone System
Financial Service Phone Dialer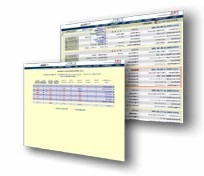 Database Systems Corp. provides the technology and products that can improve the productivity of your financial services organization. Our financial services phone system and contact management software can streamline your operation while providing controls and consistency within your financial services group.

Contact DSC to learn more about our products and services that help financial services organizations.

The following organization provides financial services to companies requiring financial assistance in acquiring business systems and software. Information presented on this page was provided by the company or found on the company's website. Database Systems Corp. does not endorse the company's products and services nor warrant the accuracy of this information. For current information, please visit the company's website listed below.


---
HOME / Resources / Lead Generation / Financial Services


---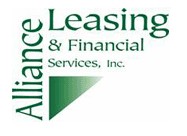 Alliance Leasing and Financial Services
Alliance Leasing & Financial Services, Inc., established in 1990, is a privately-held corporation headquartered in Scottsdale, Arizona. We have been successfully involved in the lease/finance industry bringing over 30 years of contacts and knowledge to the finance arena.

We are continually adding innovative services to our existing capabilities and offering flexible lease options to our existing customer base. Through our network of bank lines, partnerships, and private investors Alliance Leasing promotes its services to literally hundreds of business customers each month.


---
Company Profile Information
Organization:



Alliance Leasing and Financial Services
11000 North Scottsdale Road, #177
Scottsdale, Arizona 85254


Telephone: 800-449-0674

Website: www.allianceleasing.net

Email: info@123leasing.net
Additional Company Information
Since inception, Alliance Leasing & Financial Services, Inc. has maintained a philosophy of offering innovative, financing solutions to business owners. Alliance Leasing & Financial Services, Inc.'s customers have enjoyed the best service and lowest costs, as well as a personal relationship with a company dedicated to maintaining satisfaction. As a company we pride ourselves on our long term relationships striving to carefully build our business with unsurpassed customer service for our valued clientele.

Let us assist your company with growth and expansion without increasing your revolving debt. We are committed to
Excellent Customer Service
Competitive Rates
Versatile Leasing Options
Contact us and we'll tell you how – 800-449-0674.




---
Financial Services Autodialer and Software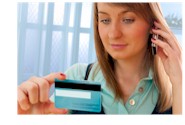 Database Systems Corp. (DSC) can pre-qualify your financial services leads as well as consumer lending prospects before they ever speak to your financial service department. Using our PACER and WIZARD phone systems with our "Smart" Predictive Dialing feature, we can call your prospects and play a highly focused and custom greeting.

Your financial service prospects are then given the option to talk with one of your sales representatives. They can leave a voice message, hear additional information such as the latest consumer loan rates, schedule a call back, or simply decline the service.

Now when your financial service representative speaks with a prospect, you know there is a high level of interest. No longer will your finance specialists spend hours dialing numbers, repeating the same greeting, experiencing a high level of rejection. Your calls will be with highly qualified and interested prospects. Fewer representatives can process far more financial prospects and your call success rate will increase dramatically.


Contact Database Systems Corp. Today
Contact DSC to learn more about our financial service technology and services.