IVR Outsourcing
Automated Call Distribution
Telecommuting Software
Window On the Web
Voice Recording Software
Softphone


Emergency Broadcast Systems
Advanced Call Center Solutions
Contact Center Solutions
Contact Management Software
CRM Application
Direct Response Marketing Software
Inbound Telemarketing Outbound Telemarketing
Autodialer
Information
Church Membership
Church Volunteers
Church Messenger
Church Events
Welcome Church
Church Meetings
Church Programs
Church Phone Tree
School Phone Service
Predictive Dialer Software
Telemarketing Autodialer
Computer Telephony Integration
Voice Broadcasting
IVR Outsourcing
Hosted IVR
IVR Hosting
ACD Systems
Predictive Dialers
Work From Home Call Center
Call Routing
CRM Solution
Autodialer Software
Telemarketing Software
Telephony Software

Call Center Outsourcing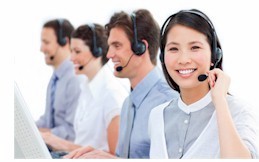 With technology from Database Systems Corp., you can achieve significant productivity gains and success in your outbound call center campaigns. You now can benefit from the same technology employed at large, modern call centers without investing in additional phone equipment and phone services. Using our affordable call center, we can develop outbound call center campaigns for your organization, perform the actual outbound telemarketing dialing, and route the connected calls to your employees. These employees can work from a central office, from remote locations, or even from their own homes. Now you can create a one person call center for a small outbound telemarketing campaign, or test pilot a new marketing idea without a major financial investment. If your project is successful, the entire campaign can be brought in-house by purchasing the same technology that has already been developed and tested.


Try Before You Buy
Database Systems Corp. is a leading provider of call center technology including our PACER phone system and contact management software. We are ideally positioned to provide your organization with the service and systems required to handle your call center outsourcing needs. The systems that we develop for you under our outsourcing program can be easily installed at your facility when your growth demands an in-house solution. This "Try Before You Buy" program gives you the opportunity to launch marketing programs quickly, and the more successful the program, the easier it will be to justify an in-house solution.
Types Of Calling Campaigns
Autodialing - This traditional method of marketing dials numbers from a list when an agent is available to take a call. When the dialer reaches a person, it transfers the call to one of your agents.



Voice Broadcasting - This is another method of calling where the phone system dials from a list and plays a pre-recorded message either to an individual or to an answering machine. Generally an agent is not required and playing the marketing message is the object of the campaign. However, the calls can be transferred to your employees.



Predictive Dial Campaign - A Predictive dial project is very similar to autodialing, except the phone system dials several numbers ahead to reduce the amount of wait time between calls that your agents handle. This greatly increases your agent productivity, but may lead to dropped calls because the dialer contacts an individual when no agent is available to take the call.



"Smart" Message Dialing - This type of calling campaign blends Voice Broadcasting with Predictive Dialing and can produce very productive results. Messages are played to called individuals and if the individual expresses an interest in your product or service, the call can be transferred in real time to one of your agents.



Database Systems can provide any type of calling program required by your organization and can even blend several types to determine what works best in your marketing program.
Your Employees Can Work From Home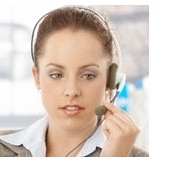 An added benefit of our outsourcing call center is that calls initiated by our dialer can be routed to your employees anywhere in the world. All an agent needs is internet access and a callable phone line. You can manage your workforce from a central location, or from remote offices, or even from home. Our PACER phone system, combined with our CRM application software and computer telephony products, fully supports remote agents and work at home employees. Now your employment base can be significantly expanded with the addition of work at home employees. The economic savings and environmental advantages are significant. To obtain additional information about our remote agent capability, you may view our Remote Agent page.
Outsourced Calls and CRM Software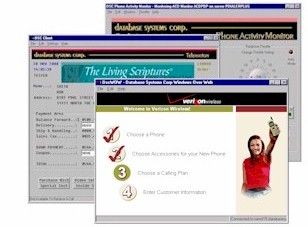 Delivering calls to your employees is just the start. Managing customer or prospect information is key to operating an effective contact management center. Functions such as order entry, call back management, literature fulfillment, call status management and customer help desk functions are just a few of the applications that are available.

Using our development toolkit, custom applications can be developed quickly and brought online in your outsourcing environment. New features and applications can likewise be developed quickly and economically.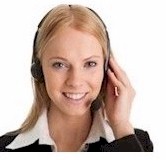 TELEMATION is a customer relationship management (CRM) application that is ideally suited for outsourcing projects and customer information management. This award winning application is employed in a wide variety of organizations including contact centers, help desks, customer service centers, service bureaus, reservation centers and corporate call centers. The package has extensive CTI features and is fully integrated with our PACER phone system. TELEMATION operates on Linux, Unix or Windows servers. Software programmers can develop contact management applications quickly using the robost features found in the Telemation toolkit.

Companies such as Verizon Wireless, Advanta Mortgage and Chase Manhattan are just a few of the organizations who have relied upon TELEMATION to handle their call center requirements.
Inbound Call Distribution and Online Reports
The PACER phone system is far more than just an autodialer and outbound phone system. The PACER has complete inbound call distribution capability including its own ACD system and an optional IVR system. Callers can be prompted to enter an account number, type of service required, etc. and PACER will provide the requested information or transfer the caller to the appropriate service agent. The PACER can blend all of these tasks together, making your call center a complete and powerful service center. Reports can be obtained quickly and easily, giving you an accurate and timely view of your center's operation. Plus all or selected inbound and outbound calls can be recorded for quality assurance and legal purposes.


Outsourcing Dialer Benefits
Applications Implemented Quickly
No Additional Phone Services
Minimal Upfront Costs
Increased Agent Productivity
Enhanced Cost Savings!
Improved Control
Efficient Use of Resources
Expanded Information Capability
Contact Database Systems Corp. Today
Contact DSC to learn more about our phone services and outsourcing telemarketing center.