Application Software Development
CRM Software Solutions
CRM Software Company
Customer Service Software
CRM Application

Information
CRM Solution Selection
CRM Vendors Success
CRM Integration Success
CRM Application Software
Customer Experience Management
CRM Solutions
CRM Services
Windows CRM Solutions
CRM Software
CRM Vendors
Remote Agent CRM
CRM and IVR
Telemarketing Software
Direct Response Marketing
Direct Marketing Software
Computer Telephony CRM
Contact Center Software
Linux CRM SOftware
Customer Relationship Management
Telemarketing CRM
Call Center CRM
Virtual Call Center CRM
CRM Application Software
Software CRM Solution
Customer Care Software
Customer Service Software
Customer Support Software
CRM and CTI
Automated CRM Solution
CRM and Computer Telephony
Unix CRM Software
Customer Information Management
Computer Telephony CRM
Call Center Software
Contact Management Software
CRM Software Features



<! ************** MAIN BODY ************************************************>

DSC Tech Library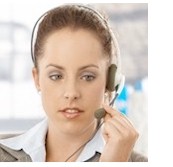 This section of our technical library presents information and documentation relating to CRM Vendors and Customer relationship management software and products. Providing customer service is vital to maintaining successful business relationships. Accurate and timely information provided in a professional manner is the key to any business and service operation. Our CRM software application TELEMATION, was developed with this in mind. But the ability to change is just as important in this ever changing business environment. Telemation call center software was designed from the very beginning for this environment. Many call center managers, with unique and changing requirements, have chosen and continue to use our CRM software as their solution of choice. Our contact center CRM solution is ideally suited for call center service bureaus.


---
---
<! ************************* Start Article Here **************************** !>
CRM Balancing Act
Written by Jay McCall
Integrated Solutions, November 2002

Even if you have multiple contact centers throughout the world, you can make them work together to achieve greater customer and employee satisfaction.

If your business strategy is establishing a national or international presence, you probably have contact centers throughout the country or world to handle customer inquiries, orders, or service requests. While this strategy is a good first step toward CRM (customer relationship management), if your contact centers aren't working together you're not doing enough. Consider the following example of poor contact center management from Lawrence Byrd, CRM strategist for AVAYA (Basking Ridge, NJ), a provider of communication systems, applications, and services. Does this scenario reflect what's happening at your business?

"Last month one of your largest customers called into your center to order product A. The customer spent 30 minutes with a CSR [customer service representative] from your Chicago call center describing his ordering habits, shipping and receiving preferences, and giving other company details. A few days later, the same customer ordered product B from your company, but had to call the contact center in Silicon Valley to place his order. To his surprise, the CSR didn't know his ordering preferences and knew nothing about his company. Furthermore, the agent at the Silicon Valley call center was unable to inform the customer that because he purchased products A and B there was a special adapter he could use to ease integration issues."

If this example didn't hit home, consider the following example. An important customer calls your contact center to request software support and he is put on hold for half an hour. When the customer finally is able to talk to a live person, the CSR is unable to answer the customer's question. Meanwhile, a thousand miles away, there is a CSR who could have handled this particular call and educated both his colleague and the customer.

Do you get the picture now? Good. Take the following experts' advice and start unifying your contact center resources.
Integrate Apps For A Single View Of Customers
The first thing you have to do to achieve a unified contact center is to integrate your disparate CRM software apps. Like many enterprises, your CRM solution probably comprises customer service software from three or four different vendors. You may even be running apps on different platforms. It's virtually impossible to have each CSR switch back and forth among the DOS (disk operating system)-based customer account screen, the mainframe-based manufacturing screen, and the Windows NT-based customer order screen. Not only is this hard enough to juggle within one contact center, but it becomes exponentially more difficult when you try to share information this way across the country or internationally.

"If you are in the process of purchasing more CRM software, always make sure the vendor uses standards-based APIs [application program interfaces] that work with your existing software and hardware," advises Tony Delollis, VP of product marketing for Frontrange Solutions (Colorado Springs, CO), a CRM and contact center vendor. "Describe your specific software names and versions, hardware brand names, operating systems, and phone systems." If the vendor doesn't offer a suitable integration, keep looking for other vendors. If a vendor doesn't offer open standards such as XML (extensible markup language) and SOAP (simple object access protocol), you'll end up paying up to 50% more for special programming. Not only is there this initial expense involved, but there are also additional costs down the road because of the support your custom solution requires.

Since it's probably not practical to scrap all your legacy applications and install a single CRM solution, you will have to integrate your existing applications. Karl Johnson, VP of CRM strategy for CRM vendor J.D. Edwards (Denver), says there is a proven way to cut down on integration costs and implementation times. "By integrating data sources at the business objects level, companies can reduce integration times and costs by 50% to 75%. This is possible because programming at the business objects level enables object to relational mapping, which does not create a new database structure such as is the case if using middleware or traditional programming to integrate disparate applications or databases." And, the same end result - enabling a single view of data - is realized just as well as if the applications, databases, or platforms were joined via middleware.

The second part of getting a single view of data is to determine how the data will be shared across multiple sites. Basically, there are two options: copy data to a server at each of the contact centers or have each contact center access data from one centralized repository. The right choice depends on your type of business. For instance, copying data to multiple sites ensures better overall accessibility, but the IT administration costs are going to be higher. The main issue to consider is whether your business can afford to have a server go down for a few hours. If it can, then running your data from a single, centralized server will suffice.

After you determine how your data will be shared among the various contact centers, you need to consider how contacts will be handled. Even though your disparate contact centers may have handled data and voice loads with little problem, don't assume your integrated contact center will operate as easily. "A smaller contact center may have needed only an ISDN [integrated services digital network] connection, whereas the virtual contact center will require a T1 connection to accommodate the increased voice and data traffic," says Delollis. To avoid having to buy extra servers and T1 lines, however, Delollis recommends looking into network management tools that are designed to prioritize data. These hardware devices can be used to put off low-priority e-mails so high-priority service issues can be handled immediately. "The costs for most network management hardware is a few thousand dollars, but it creates a very short payback period if it can prevent you from having to add an additional T1 line at the tune of $1,500 per month for service fees," says Delollis.
IVR Knows Your Customers
After you have your CRM solutions integrated to give you a single view of your customers and you have a system in place to share data with your contact centers and to synchronize data, it's time to take the next step. To properly get a single view of your customer, it is necessary to focus first on what kind of customer information you are capturing. For instance, maybe when customers were calling in to many different contact centers, it wasn't necessary to capture that much information about the customers. Maybe just the customer's ID and a general category of their reason for calling was good enough. Maybe an IVR (interactive voice response) system was used and maybe it wasn't. But, for a virtual contact center to work properly, enterprises will need an IVR system. For enterprises that already have some level of IVR in place, it will need to be modified to address the enterprise's entire range of products or services. "Without proper IVR screening, you will find yourself transferring customer calls after the customer has begun speaking with one CSR," says Johnson. Not only is this costly for the company, but it is frustrating to the customer. To avoid this, you need to consider customers' initial contact with your IVR system. "You may need to find out additional information such as what language the customer speaks and what specific part the customer is calling about," says Katrina Howell, analyst for Frost & Sullivan (San Jose, CA). After determining these factors, this information can be used immediately with the previously captured information in the integrated CRM solution to appropriately transfer the customer's call.
ACD Key To Virtual Contact Center
The final step to setting up the virtual contact center involves having a way to transfer customer data and calls to the right contact center. This is where ACD (automated call distribution) technology comes into play. While some vendors will recommend scrapping your disparate phone systems, Delollis says this is not necessary. "Rather than spending hundreds of thousands of dollars installing new phone systems and switches, you can use a phone server and Web services-based APIs to make the disparate systems work together. The phone server is an appliance comprising hardware and software that works with existing telephone systems. The legacy phone system still handles such functions as receiving and initiating calls from the telephone appliance. The appliance, with the aid of the contact center software, transfers and routes calls to the appropriate queues for tasks such as skills-based routing."

Once you set up the phone server to speak with the disparate phone systems, you are ready to handle calls from your customers and transfer them to the appropriate agents throughout the country. Then, not only will you avoid putting your most important customers on hold, you will also balance the workload among your agents so no one is swamped with calls or underutilized. <! *************** END OF MAIN *******************************************>