CRM Application
Direct Response Marketing Software
Contact Management Software
Inbound Telemarketing Outbound Telemarketing
CRM Software Features
Voice Broadcasting
Customer Support Software
Hosted IVR
Information
Windows CRM Solutions
CRM Software
Remote Agent CRM
CRM Vendor
Linux CRM SOftware
Customer Relationship Management
Telemarketing CRM
Call Center CRM
Virtual Call Center CRM
CRM Application Software
Software CRM Solution
Customer Care Software
Customer Service Software
Customer Support Software
CRM and CTI
Automated CRM Solution
CRM and Computer Telephony
Unix CRM Software
Customer Information Management
Computer Telephony CRM
Call Center Software
CRM and IVR
Telemarketing Software
Direct Response Marketing
Direct Marketing Software
Computer Telephony CRM
Contact Center Software
Contact Management Software
CRM Software Features



<! ************** MAIN BODY ************************************************>

DSC Tech Library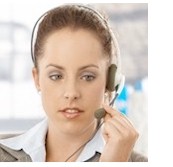 This section of our technical library presents information and documentation relating to CRM Solutions and Customer relationship management software and products. Providing customer service is vital to maintaining successful business relationships. Accurate and timely information provided in a professional manner is the key to any business and service operation. Our CRM software application TELEMATION, was developed with this in mind. But the ability to change is just as important in this ever changing business environment. Telemation call center software was designed from the very beginning for this environment. Many call center managers, with unique and changing requirements, have chosen and continue to use our CRM software as their solution of choice. Our contact center CRM solution is ideally suited for call center service bureaus.



Surviving and Thriving in the Age of the Customer
By: Melinda Nykamp, Vice President, Customer Strategy Integration


I think you all have heard that it's the age, or perhaps even the era, of the customer. Customers are in charge…customers are kings and queens. Customers are calling the shots.

Supporting this age of customer royalty are the following observations:

1. Consumers have more options in the purchasing process today. There are many more providers offering comparable products and services. Globalization, deregulation, and the advent of e-commerce have all enabled an increasingly free-market economy. In addition to the vast panoply of products and services, consumers have a variety of ways to buy them. They can go to the store, with or without a personal shopper, order from a catalog, or surf the Web. On the Internet, they have a variety of options: they can name their own price at an auction site like Priceline.com, buy from others in a Web-enabled garage sale such as eBay, or initiate a reverse auction where sellers bid for their business at a site like EWanted.com.

2. The wealth of information that is available to consumers has empowered them, making them into savvier shoppers. Car dealers are now dealing with customers who understand their mark-ups and the costs of specific accessories and options. Technology buyers can access direct product head-to-head comparisons that enable them to compare productivity costs for various automation products. In the world of consumer packaged goods, especially food products, all ingredients (and their nutritive values) and unit prices appear on packaging, encouraging comparison shopping.

3. Consumers have higher expectations of their providers, many of whom are often at parity. Not surprisingly, these inflated expectations are related to product, price, promotion, place of distribution, and the total servicing experience. They expect providers to be increasingly relevant and consistent, yet flexible. All of this is the legacy of the Total Quality/Zero Defects movement in which companies upped the satisfaction ante until there was no room to demonstrate a competitive advantage.

It is interesting to note that service providers in their quest for more business have caused these escalating expectations. Companies are generally over-promising today, and at an alarming and escalating rate. Competitive pressures have caused this behavior. Indeed, many dotcoms have gone so far as to allow their customers to drive them out of business. The promises made, and in some cases delivered, by providers have caused customers to expect and demand more.

So, the Age of The Customer is upon us…and most consumers realize that they have the upper hand. This has several broad-reaching implications for businesses today. The most noticeable is that the satisfaction levels of customers in general are declining, and probably within your customer base. Service delivery quality in some businesses may have been consistent over the last several years, but consumer expectations have risen, and benchmarked satisfaction metrics have declined. In addition, many businesses have felt the need to over-promise--and have markedly under-delivered, thus further decreasing satisfaction levels. The predicament of many companies is how to deliver on escalating expectations when economic pressures are necessitating service staff downsizing.

The dilemma is how to win at this game--how to give customers what they want and deliver on their high expectations without losing your credibility--or your shirt.
WHAT CAN WE DO ABOUT IT?
I believe there are four factors that will enable you to focus on this difficult situation:

1. All Interactions Count. The operative word is all. A customer's brand perceptions and related buying behavior are driven by the sum total of all interactions with you and your products. Many CRM initiatives today are focused on one or two "traditional" interaction points—the call center or the sales force, for example. However, other non-traditional interaction points such as your corporate P.R. and news stories, or your invoicing procedures may be just as influential in driving consumer purchase decisions and influencing brand perceptions.

2. Variability in Customer Expectations Dictate Becoming Relevant and Having A Market Focus. Delivering on the "average" customer's expectations, for the most part, does not work anymore, just as the idea of targeting an "average customer" is not practical or profitable. Indeed, your most profitable customers are probably not "average." It's the timeworn Pareto Principle all over again: 20% of your customers account for 80% of your revenue. As you might expect, your customer base is probably highly heterogeneous, showing much diversity in needs, motivations, desires, and attitudes. The more diverse your customer base and their expectations, the higher the probability that some of them will not be happy. United Airlines has had a tough time because it is trying to be all things to all people. The same is true of most large telecommunications providers. As a result of mergers and acquisitions, they have inherited their new customers' expectations. The newly aggregated corporation, an entity that has yet to develop an established, focused corporate brand, is struggling to meet customers' expectations. In comparison, Holiday Inn, Starbucks, and Disney have an easier (albeit not "easy") time, because customers are familiar with these brands and what they represent.

Of course, as marketers, we have segmentation as our tool to enable our being relevant to specific customer groupings, but the more diverse your customers—and particularly their expectations—the more difficult it is to play this game. Therefore, today there is a premium on understanding who your core customers should be--typically a very small subset of your entire customer base. Your focus needs to be on serving a precisely defined group of customers, better. This course of action alleviates the quandary that plagues many businesses today--over promising and under delivering. Using segmenting and targeting well also can have a significant impact on customer satisfaction.

3. Customers Want to Remain Loyal. Although customers have many choices, in general they don't want to make all of those choices on an ongoing basis. As a time-strapped society, we really don't want to invest our precious time in shopping each and every transaction. The trend is to move toward simplifying choice. There is increased interest in going into "autopilot" across many purchase categories. These ranges from auto-replenishment of groceries delivered to the door to registries of all sorts. And a meaningful brand provides that "autopilot" vehicle.

4. People Still Matter. Although our sales, marketing and servicing processes may be increasingly automated—and need to be automated to cut costs—keep in mind that most consumers are still exposed to some amount of human interaction with your business.

The keys are to:
Determine which interactions should involve a person rather than an automated recording or email reply
Determine how best to deliver fewer, higher-quality person-to-person interactions.
FUTURE TRENDS
Where are the implications for the future? First, we will need to acknowledge the inherent variability of consumers' expectations. Second, we will see greater divergence in organizations' abilities to deliver on their promises.

Those who win will be able to:
Define and focus on core customer groups
Define a relevant, feasible value proposition for that core group
Deliver improved, consistent experience across all points of interaction, resulting in a stable, positive perception of the brand
Streamline business processes and adopt technology solutions to accomplish all this effectively and efficiently.
Although it truly is the age of the customer in many respects, CRM can provide your organization with the discipline to focus on core customer groups that make a difference to your business.

Melinda Nykamp, Vice President, Customer Strategy Integration Melinda Nykamp is the founder of Nykamp Consulting Group, which was acquired by Fair, Isaac and Company Inc. in December, 2001. She is now Vice President, Customer Strategy Integration for Fair, Isaac and Company Inc. Customer Strategy Integration specializes in customer relationship management and database marketing. Contact Fair, Isaac and Company Inc. at 630.693.0800, or www.fairisaac.com. <! *************** END OF MAIN *******************************************>


---