CRM Application
Direct Response Marketing Software
Contact Management Software
Inbound Telemarketing Outbound Telemarketing
CRM Software Features
Voice Broadcasting
Customer Support Software
Hosted IVR
Information
Windows CRM Solutions
CRM Software
Remote Agent CRM
CRM Vendor
Linux CRM SOftware
Customer Relationship Management
Telemarketing CRM
Call Center CRM
Virtual Call Center CRM
CRM Application Software
Software CRM Solution
Customer Care Software
Customer Service Software
Customer Support Software
CRM and CTI
Automated CRM Solution
CRM and Computer Telephony
Unix CRM Software
Customer Information Management
Computer Telephony CRM
Call Center Software
CRM and IVR
Telemarketing Software
Direct Response Marketing
Direct Marketing Software
Computer Telephony CRM
Contact Center Software
Contact Management Software
CRM Software Features



<! ************** MAIN BODY ************************************************>

DSC Tech Library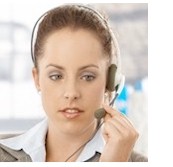 This section of our technical library presents information and documentation relating to CRM Solutions and Customer relationship management software and products. Providing customer service is vital to maintaining successful business relationships. Accurate and timely information provided in a professional manner is the key to any business and service operation. Our CRM software application TELEMATION, was developed with this in mind. But the ability to change is just as important in this ever changing business environment. Telemation call center software was designed from the very beginning for this environment. Many call center managers, with unique and changing requirements, have chosen and continue to use our CRM software as their solution of choice. Our contact center CRM solution is ideally suited for call center service bureaus.



From CRM to CR & RM
By: Richard F. Gerson, Ph.D., CMC


It is a classic situation that occurs in business every day. Companies think they communicate and maintain contact with their customers. They have the latest and greatest approaches to CRM in their computers and culture. There are e-mails, newsletters, purchase records, mass mailings, etc. All this in the name of building a relationship with their customers.

Unfortunately, what we as a business think is important in building a relationship may not match what the customer thinks is important. Think about the current focus of most CRM efforts. The focus is on the CM part: Customer Management. We track their demographic information (and any other related information), purchase history, contact history, and who knows what else. We try to respond to them in a reasonable time frame when they have service issues. We send them early notices of sales and discount programs along with reward programs in hopes of maintaining their loyalty.

The truth of the matter is that, while this relationship building activity is necessary, we need to start concentrating more on retention. Now, some of you will say that building relationships goes a long way towards managing retention. I will say that building relationships helps the retention process (notice I did not say retention program). It is an important piece to the puzzle but it is by no means the only or most important piece. What we need to focus on is retention and repurchase loyalty.
Customer Management vs. Relationship Management
Let me make this clear so we are all on the same page. It is my opinion that the way companies apply CRM today is really nothing more than CM- Customer Management. That is why the efforts are so heavily centered around turning data into information. I strongly believe that it is more important to develop a personal relationship with a customer than it is to know as much as you can about that customer. When you build the relationship on a personal, not data, level, the more detailed information will eventually and willingly come.

One of the current major goals of CRM is to generate customer satisfaction and psychological feelings of customer loyalty. Building relationships with customers goes a long way to developing these things.

However, we know two things about customer satisfaction:

1. Satisfaction does not mean or guarantee loyalty.

2. Satisfaction does not mean or guarantee retention.

Now, unless you have a monopoly in what you sell to customers, you have to work extremely hard to keep them over an extended period of time. And, the more you focus on CM or simply Relationship Management, the more you run the risk of having customers defect. So, here are some suggestions about how to make the retention process part of your daily CRM routine.
Retention Management- the NEW RM
You begin your retention management process by understanding your defection/retention rates and why customers either leave or stay. Your goal for building loyal customers is to get them to repeatedly repurchase from you. This may involve sales efforts, service efforts, or simply contacting customers to say hello or thank them for a previous order. Whatever you do, you must understand that successful retention is based solely on repurchase rate and volume.

The longer a customer stays with you and continues to buy from you, the stronger your relationship with that customer becomes. It is both cyclical and reciprocal at the same time. Both of you learn more about each other. You both come to expect certain things from each other, and work hard to meet or exceed those expectations. If this sounds like the type of things you go through when you build a personal relationship (or a dating/marriage relationship) with someone, you are exactly right.

Relationships are personal. They are based on trust, empathy, reliability and credibility, just to name a few things. Relationships that last continuously strengthen these things. Ask yourself what are you doing, and what is your company doing, to strengthen these relationship-building and relationship-sustaining thoughts and emotions?
WINBACK OR A DESPERATE ATTEMPT AT RETENTION
There are situations that arise where, no matter what you do to build that trusting relationship and create a loyal customer, the customer decides to take his or her business elsewhere. Or, the customer simply stops buying from you. Now, you have a decision to make. Do you go after that customer to win him back or do you let that customer just lapse into oblivion? Do you start sending offers after offers to entice (motivate or ethically bribe) the customer to come back and make another purchase? Do you start begging the customer to come back? What do you do and what should you do?

The answer is to make a good business decision. You decide on winback or reinstatement efforts based on how profitable the customer was previously for your business, how potentially profitable the relationship will be in the future, and what it will take to win that customer back. You also have to factor in what it will now take to retain that customer over time since he or she has already left once before.

When you have all this information, you implement a winback marketing program towards that customer. Keep in mind that your retention management process must be built into this relationship marketing program. The key to winning customers back is to make them understand and truly believe that you are totally interested in having a "personal" relationship with them.
PUTTING IT ALL TOGETHER
If you have ever been trained in visualization or imagery techniques, you know that you envision a successful performance and outcome. More sophisticated imagery training teaches you how to "begin with the end in mind" and imagine your performance in reverse. This usually ensures that you get it right when you go out and do it.

The same holds true for CRM, or what I am calling CR&RM. Begin with the end in mind- in this case, the long-term retention of your customer. What does that situation look like and feel like to both of you? How does it benefit both of you? What are you doing, specifically, to engage and keep the customer?

Now, fast forward back to the present and see if your current efforts align with your future goals. If they do, keep doing what you are doing and work to get better at building stronger relationships. If they are not, change whatever you are doing immediately so that you can get on track to build those strong relationships. This will help you retain your customers over time.

Richard F. Gerson, Ph.D., CMC Richard F. Gerson, Ph.D. is the President of Gerson Goodson, Inc., a Clearwater-based marketing consulting firm specializing in customer relationship management, sales performance improvement and employee development and retention. The company works with clients to develop relationship marketing programs that increase sales while simultaneously retaining profitable customers through the creation of a powerful CRM strategy. <! *************** END OF MAIN *******************************************>


---