CRM Application
Direct Response Marketing Software
Contact Management Software
Inbound Telemarketing Outbound Telemarketing
CRM Software Features
Voice Broadcasting
Customer Support Software
Hosted IVR
Information
Windows CRM Solutions
CRM Software
Remote Agent CRM
CRM Vendor
Linux CRM SOftware
Customer Relationship Management
Telemarketing CRM
Call Center CRM
Virtual Call Center CRM
CRM Application Software
Software CRM Solution
Customer Care Software
Customer Service Software
Customer Support Software
CRM and CTI
Automated CRM Solution
CRM and Computer Telephony
Unix CRM Software
Customer Information Management
Computer Telephony CRM
Call Center Software
CRM and IVR
Telemarketing Software
Direct Response Marketing
Direct Marketing Software
Computer Telephony CRM
Contact Center Software
Contact Management Software
CRM Software Features



<! ************** MAIN BODY ************************************************>

DSC Tech Library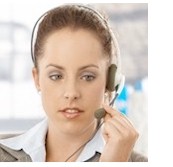 This section of our technical library presents information and documentation relating to CRM Solutions and Customer relationship management software and products. Providing customer service is vital to maintaining successful business relationships. Accurate and timely information provided in a professional manner is the key to any business and service operation. Our CRM software application TELEMATION, was developed with this in mind. But the ability to change is just as important in this ever changing business environment. Telemation call center software was designed from the very beginning for this environment. Many call center managers, with unique and changing requirements, have chosen and continue to use our CRM software as their solution of choice. Our contact center CRM solution is ideally suited for call center service bureaus.



What to Do with Gold Customers
By: Arthur Middleton Hughes, Vice President for Business Development


Every company has gold customers – they are the life blood of their revenue stream. Gold customers represent 20% or less of the customer base, and about 80% of the revenue. Some companies have not yet identified these valuable people. That is a mistake, since the health of any business depends on them.

Gold customers have a higher retention rate. They are more loyal, less price sensitive, and buy more products, more often.

Once you know who they are, how should your marketing strategy address them? One school says, "Market to them like mad. Get them to buy more." That might work, but, in most cases, is probably a mistake. The proper course is to work to retain them. Let's see why.

Why are these people gold, anyway? Probably because you are the recipient of all their spending in your category. They are "maxed out" in your type of product or service. Fleet Bank discovered that they could not profitably market to their gold customers. Those maintaining high savings balances would shift to CDs, but the overall level of balances would not change. Here is an actual snap shot of the profitability of consumers at one regional bank: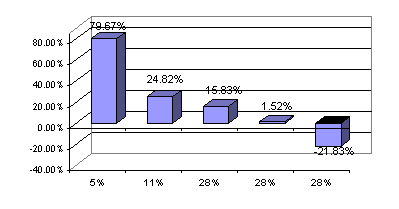 Five percent of their customers provided 80% of their profits. Getting these five percent to put more money in their bank would have been a fruitless enterprise.

So what should you do with gold customers? Work very hard to retain them. Think up, and provide them with special services that you could not afford to provide to other customers.
Airlines provide first class travel and bonus miles.
Banks provide them with a personal banker.
Dell provides them with a Premier Page on the internet plus volume discounts
Some companies put them on "Advisory Panels"
UPS and FedEx park trucks at their loading docks
Nieman Marcus provides special gifts and benefits.
Oriental Trader sends discontinued items free to Gold customers as a thank you, and has received more orders as a result of these gifts than from any other solicitation.
Whatever you can do, let them know that they are very important to you, and show it by really valuable services. Create a services budget (as opposed to a marketing budget) just for the gold customers.

So where should you put your marketing dollars? With that segment just below gold. Here is where you can make the maximum impact per dollar spent. Let these folks know how close they are to gold status. Encourage them to spend a little more to get the services that go with gold. You could use points, or monthly statements to make them aware of what they need to do. Many customers and companies will respond to these incentives.

How can you justify to management the service dollars you will spend on your gold customers? There is only one way: Set aside a control group (of gold customers) who do not get these benefits. Monitor the performance of those who get the benefits with those who do not. You will soon be able to see the difference in retention and sales. Control groups for gold customers are difficult to manage. The word gets around, and some in the control group ask to be included in the benefits. How do you respond? "There was a computer error. Of course, you are included in the gold program." Only a small percentage will complain and can easily be handled. Nieman Marcus solved this problem with their gold customers. They called the ones that they switched to the gold program the "out of control group".

If you have not yet developed a special program for your gold customers, begin at once. It may be the most important single customer relationship program in your company.

Arthur Middleton Hughes, Vice President for Business Development Arthur Middleton Hughes is Vice President for Business Development of CSC Advanced Database Solutions (www.cscads.com). He is the author of Strategic Database Marketing 2nd Ed. (McGraw Hill). You can reach him at ahughes@cscads.com <! *************** END OF MAIN *******************************************>