CRM Application
Direct Response Marketing Software
Contact Management Software
Inbound Telemarketing Outbound Telemarketing
CRM Software Features
Voice Broadcasting
Customer Support Software
Hosted IVR
Information
Windows CRM Solutions
CRM Software
Remote Agent CRM
CRM Vendor
Linux CRM SOftware
Customer Relationship Management
Telemarketing CRM
Call Center CRM
Virtual Call Center CRM
CRM Application Software
Software CRM Solution
Customer Care Software
Customer Service Software
Customer Support Software
CRM and CTI
Automated CRM Solution
CRM and Computer Telephony
Unix CRM Software
Customer Information Management
Computer Telephony CRM
Call Center Software
CRM and IVR
Telemarketing Software
Direct Response Marketing
Direct Marketing Software
Computer Telephony CRM
Contact Center Software
Contact Management Software
CRM Software Features



<! ************** MAIN BODY ************************************************>

DSC Tech Library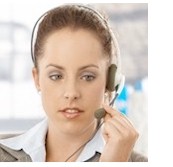 This section of our technical library presents information and documentation relating to CRM Solutions and Customer relationship management software and products. Providing customer service is vital to maintaining successful business relationships. Accurate and timely information provided in a professional manner is the key to any business and service operation. Our CRM software application TELEMATION, was developed with this in mind. But the ability to change is just as important in this ever changing business environment. Telemation call center software was designed from the very beginning for this environment. Many call center managers, with unique and changing requirements, have chosen and continue to use our CRM software as their solution of choice. Our contact center CRM solution is ideally suited for call center service bureaus.



Restoring Response in Difficult Markets Through Value Management
By: Robert Hill, Ph.D., Principal
Caledonia Solutions

With growing buyer concentration – up to 90 percent of business coming from 10 percent of customers in certain industries – and declining effectiveness of incentives to channelpartners, companies are on the lookout for alternatives to traditional ways of influencing buying decisions. The answerlies in determining and satisfying the true needs of a company's top customers while providing tools and training to hannel partners that pass along fresh approaches to quality and service to end buyers.
Tough Times for Today's Marketers
Changing market dynamics are forcing marketers today to look for alternative ways of influencing customer decisions. Traditional marketing approaches no longer work, as shown by these well-documented changes:
Super-concentrated sales. In a normal market, approximately 80% of sales come from the top 20% of customers. In many industries, sales are becoming more and more concentrated, so that 85-90% of sales come from just 10-15% of customers. Without a game plan for serving super-customers, this is a perilous situation.


Rising customer expectations. Customers who know that they comprise a very hefty portion of a vendor's sales expect better service than in the past. Instead of sitting back and accepting operations that may be convenient for the vendor but not for them, they demand, "What are you doing to help us succeed?"


Fragmentation of marketing channels. Customers are more diverse than ever, and they pay much less attention to advertising. They have less time to make informed decisions about what to buy and from whom, and they have little faith in what dealers and distributors tell them about various options.


Trouble in distribution channels. Incentives to channel partners have backfired in a big way, eroding the influence of company brands and decreasing customer loyalty. Companies are caught in a no-win spiral of offering more incentives to tempt distributors and dealers to recommend their products and services, which only increases fickleness in the market.


Power of generics. In contrast to the days when well-known vendors had an automatic edge over lesser-known rivals, it has become increasingly acceptable to buy unbranded products and services. This factor combines with the no-win reliance on channel incentives to produce a competitive edge for lower-priced, no-name offerings. Throwing more money into advertising and devoting more creativity to dealer incentives will not break the self-reinforcing cycle of causes and effects. Instead, companies have to be willing to delve into an uncomfortable truth about their sales and marketing efforts: in most instances, they are neither aware of nor satisfying their best customers' vital needs.
The Case of the Misaligned Distributor
A major distributor was operating as if all their customers had the same needs. In fact, however, important customers found the distributor's processes more and more cumbersome the larger the customer grew. For instance, customers were irritated that they could not combine freight and product charges on the same invoice, and that invoices were generated for every shipment instead of every order. The company ignored this misalignment, thinking that because the rate of disputed invoices was low, everything was fine. On the contrary, they were on the verge of losing their largest customers over this issue. It was less complicated than the distributor believed to change their billing and invoicing system to accommodate the needs of their large customers. The main problem was facing the need for change, along with overcoming an internal system where no department was accountable for dissatisfied customers. After addressing the distributor's billing and invoicing system, customers perceived the company as responsive and were less interested in looking around for a new vendor.
The Two Stages of Value Management
For most companies, aligning with customer needs and building value involve two stages. In the first stage, the company must define, measure, and analyze the extent to which they are meeting the true needs of customers, leading to adjustments and improvements of their processes to meet those needs. They must also develop performance measures for these solutions. In the second stage, the company devotes attention to the unique needs of their top customers by prioritizing their customer base and focusing their resources appropriately. Implementation includes training throughout the company and providing tools and training to channel partners that help communicate the new value proposition to their own customers.
Benefits of Value Management
Delivering improved value to customers and involving channel partners in the value management process will bring about the following results:
Increased loyalty
Improved customer satisfaction
Increased sales
Higher profits
Greater marketing efficiency
Safeguarding of brand value
A sustainable competitive advantage
Final Thoughts
In mature industries, companies experience more and more problems keeping pace with the rapidly changing and increasingly demanding needs of their customers.

Through more rigorous research and active listening, companies can remain attuned to their top customers' needs, increase the value those customers experience in doing business with them, and achieve a sustainable edge over their competition. Aligning a company to deliver quality as their customers perceive it requires research, analysis, revamping of operations, training, and new communication strategies. The rewards of value management include improved customer loyalty, a greater payback from sales and marketing efforts, and higher profits.

Robert Hill, Ph.D., Principal Caledonia Solutions helps companies uncover the causes of increasingly unresponsive customers and implement thoroughgoing remedies that restore customer loyalty. With its value management and training services, the firm also helps improve results from channel partners. Its research, consulting, and training focus on enabling clients to proceed on their own, enjoying higher sales, improved efficiency, and greater profits. Caledonia's founder and principal, Robert Hill, Ph.D., formerly served as Strategic Marketing Manager for Agriliance LLC, Vice President of AgWeb.com, and President of Rockwood Research. <! *************** END OF MAIN *******************************************>