CRM Application
Direct Response Marketing Software
Contact Management Software
Inbound Telemarketing Outbound Telemarketing
CRM Software Features
Voice Broadcasting
Customer Support Software
Hosted IVR
Information
Windows CRM Solutions
CRM Software
Remote Agent CRM
CRM Vendor
Linux CRM SOftware
Customer Relationship Management
Telemarketing CRM
Call Center CRM
Virtual Call Center CRM
CRM Application Software
Software CRM Solution
Customer Care Software
Customer Service Software
Customer Support Software
CRM and CTI
Automated CRM Solution
CRM and Computer Telephony
Unix CRM Software
Customer Information Management
Computer Telephony CRM
Call Center Software
CRM and IVR
Telemarketing Software
Direct Response Marketing
Direct Marketing Software
Computer Telephony CRM
Contact Center Software
Contact Management Software
CRM Software Features



<! ************** MAIN BODY ************************************************>

DSC Tech Library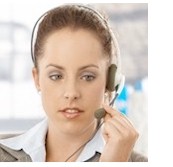 This section of our technical library presents information and documentation relating to CRM Solutions and Customer relationship management software and products. Providing customer service is vital to maintaining successful business relationships. Accurate and timely information provided in a professional manner is the key to any business and service operation. Our CRM software application TELEMATION, was developed with this in mind. But the ability to change is just as important in this ever changing business environment. Telemation call center software was designed from the very beginning for this environment. Many call center managers, with unique and changing requirements, have chosen and continue to use our CRM software as their solution of choice. Our contact center CRM solution is ideally suited for call center service bureaus.



Halifax Card Services
---


The following is an extract from the article "Halifax Card Services" from crm2day.com:


About Halifax Card Services
Halifax Card Services, formerly Bank One International, the overseas operation of Bank One Corporation, entered a highly competitive market when it began to offer its low-cost credit cards to UK consumers in 1998. Operating from a call center in Cardiff, Wales, it differentiated its products on price and by its range of affinity schemes, partnering with organizations like Yahoo!, Bristol City FC, the Special Olympics, and David Lloyd Leisure to offer attractive, co-branded cards.

By May 1999, the company had attracted thousands of credit card customers, but competition was becoming fiercer. To be able to continue competing on price, Halifax Card Services needed to keep its operating margins down while maintaining a high level of customer service that would ensure its cardholders remained loyal. The solution was to embrace the Web as a self-service sales and support channel.
The Business Challenge
The decision to move into e-commerce was taken in the spring of 1999 and Halifax Card Services' strategic partner, EDS, was called upon to develop the architecture. From the start, Halifax Card Services realized that the Web channel could not operate in isolation. It had to integrate tightly with the existing systems to ensure that customers would receive consistent treatment regardless of whether they contacted the company by phone or via the web site.

In May 1999, Halifax Card Services and EDS selected Chordiant Software to provide the eCRM software for the self-service web front end. The new system would encompass a credit card application form for new customers and a facility for existing customers to view their account details and make online payments, as well as the underlying integration structure that would present customer information to Halifax's Customer Service Representatives (CSRs) via the company's intranet. Additionally, the Chordiant solution would interface to Halifax Card Services' UK legacy mainframe systems, which hold all customer account and product details.
A Tightly-Integrated eCRM Architecture
Chordiant was selected for its open and scalable architecture, which could easily integrate with Halifax Card Services' legacy systems, and for its ability to provide both a robust front-end and an integration framework that would ensure that CSRs would always have a single view of each customer. Chordiant's object-oriented architecture meant that it could be implemented quickly, an essential feature given that the project was scheduled to go live in just 12 weeks. Finally, Halifax Card Services realized that Chordiant could be easily extended to support new sales and support channels should the company wish to expand in the future into WAP or digital TV.
Implementation and Integration
Work began in June 1999 with a team composed of representatives from Chordiant, Halifax Card Services and EDS. The Halifax Card Services web site is hosted by British Telecom (BT) on a Sun server. BT also provides the security for the web pages. Chordiant developed Java servlets to run inside the Netscape Enterprise Server on the BT web server, to provide front-end login screens and an online application form, as well as to make cardholders' account information viewable on the Web site. The Java servlets communicate with the Chordiant server via IIOP. The Chordiant server runs on two clustered HP 9000 N-series servers at Halifax Card Services' Cardiff headquarters. Chordiant integrates tightly via IBM MQ Series message-queuing middleware with Halifax Card Services' IBM mainframe, which houses all customer, account and product data. This integration ensures that all information input by customers on the web site is stored in the mainframe, and also enables existing Halifax Card Services' card customers to view their balance information and recent transaction details on the Halifax Card Services' web site.
Online Payments
Running alongside the Chordiant web application on the Halifax Card Services site is an application provided by WorldPay, which allows existing customers to pay their credit card bills over the Internet using a Switch or Delta card. WorldPay provides payment reports daily to Halifax Card Services. As well as being used by Halifax Card Services customers on the web site, the Chordiant system is also used by Halifax Card Services' fifty Cardiff-based CSRs, who have access to the system via the company's intranet. This means that when a customer phones in, they can call up that customer's account details and transaction history, regardless of whether previous interactions were by telephone or on the Internet. As Chordiant presents all customer information in one single view, customers receive informed and intelligent treatment from CSRs, ensuring a higher level of satisfaction.

The system went live on time and on budget in September 1999, after a successful implementation period of just twelve weeks...."


---

To view the entire article, visit www.crm2day.com. <! *************** END OF MAIN *******************************************>