CRM Application
Direct Response Marketing Software
Contact Management Software
Inbound Telemarketing Outbound Telemarketing
CRM Software Features
Voice Broadcasting
Customer Support Software
Hosted IVR
Information
Windows CRM Solutions
CRM Software
Remote Agent CRM
CRM Vendor
Linux CRM SOftware
Customer Relationship Management
Telemarketing CRM
Call Center CRM
Virtual Call Center CRM
CRM Application Software
Software CRM Solution
Customer Care Software
Customer Service Software
Customer Support Software
CRM and CTI
Automated CRM Solution
CRM and Computer Telephony
Unix CRM Software
Customer Information Management
Computer Telephony CRM
Call Center Software
CRM and IVR
Telemarketing Software
Direct Response Marketing
Direct Marketing Software
Computer Telephony CRM
Contact Center Software
Contact Management Software
CRM Software Features



<! ************** MAIN BODY ************************************************>

DSC Tech Library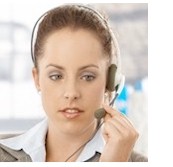 This section of our technical library presents information and documentation relating to CRM Solutions and Customer relationship management software and products. Providing customer service is vital to maintaining successful business relationships. Accurate and timely information provided in a professional manner is the key to any business and service operation. Our CRM software application TELEMATION, was developed with this in mind. But the ability to change is just as important in this ever changing business environment. Telemation call center software was designed from the very beginning for this environment. Many call center managers, with unique and changing requirements, have chosen and continue to use our CRM software as their solution of choice. Our contact center CRM solution is ideally suited for call center service bureaus.



Making Profit With eCRM
---


The following is an extract from the article "eCRM? Let's be honest, it's about making profit!" from crm2day.com:

"What are really the key business drivers that lead to the adoption of an eCRM strategy? Whilst everyone tends to lead with increased customer satisfaction, the realities are very often far more commercial.

The last two decades have seen an every increasing pressure on margins as business automation, globalisation, and most recently web shopping have driven down prices. There is little doubt that this trend will continue; yet most companies now carry little, if any fat.

The problem businesses face is that the pressure on margins is taking place as the demands and expectations of customers of improved services, both in terms of availability and quality, continue to increase.

So how does one identify the changes needed to stay competitive in the immediate and mid term future? The key business drivers have always been based around productivity, efficiency, and effectiveness of your business processes and staff, yet when many companies start to investigate how to improve these fundamental activities, it has always tended to be focused on the "overhead" aspects of the business, rather than the creators of business, namely the sales and marketing process.

Every year, the marketing department spends a substantial chunk of the business profit to generate sales opportunities and "brand" awareness. Do not misunderstand me, I am all for comprehensive marketing, but on far too many occasions there is little information to determine how effective that valuable marketing budget was spent, or whether it was effective at all.

The problem is few organisations can easily identify the opportunities that were generated, let alone which activity delivered them. As for being able to determine the outcome and profit generation by a specific campaign, well, let's just say that the current business processes make that a dream, rather than a daily status report.

The only answer is to keep on spending the money in the full knowledge that probably 50% of it is a total waste. If you could achieve the same results with just 90% of the current budget, how much of a saving would that be?

Then of course there is the sales force. Most companies have a 20% - 30% turn over of sales people every year. Whilst you would expect to lose some sales people, the issue is the ones that were recruited but failed to perform.

A sales person's cost is significant. Ignoring the resources that go into the process for a moment, just add up the basic salary, commission guarantee, company benefits, car, mobile phone, laptop, training, travel expenses and recruitment fee.

Most organisations will get little change from £40,000 over the first 6 months. Once you add the recruitment man time and the opportunity cost of the deals that were lost to the competition, the cost is even higher.

If you had been able to provide a more structured approach to the selling process, more immediate information, more automated professional quotations, presentations and proposals, closer management on each negotiation, would you be able to convert at least one new sales person from failure to success?

The of course there is always the question of how productive, efficient and effective of those salespeople you choose to keep? Have you noticed that deal was never lost because of poor salesmanship? The problem was always about the products, services or price, and never about the individual's sales pitch.

Ask yourself the question, how many really good salespeople have you had selling to you? So how do you really know how productive, efficient and effective your sales team are? If eCRM can convert a likely failure to a success, what impact would it have on those "successful" salespeople you already have?

The bottom line is that until the company can get a firm grip on driving the productivity, efficiency and effectiveness of their sales and marketing activity, the annual cost of wasted marketing funds and unsuccessful investment in maintaining a sales force will continue...."


---

To view the entire article, visit www.crm2day.com. <! *************** END OF MAIN *******************************************>