CRM Application
Direct Response Marketing Software
Contact Management Software
Inbound Telemarketing Outbound Telemarketing
CRM Software Features
Voice Broadcasting
Customer Support Software
Hosted IVR
Information
Windows CRM Solutions
CRM Software
Remote Agent CRM
CRM Vendor
Linux CRM SOftware
Customer Relationship Management
Telemarketing CRM
Call Center CRM
Virtual Call Center CRM
CRM Application Software
Software CRM Solution
Customer Care Software
Customer Service Software
Customer Support Software
CRM and CTI
Automated CRM Solution
CRM and Computer Telephony
Unix CRM Software
Customer Information Management
Computer Telephony CRM
Call Center Software
CRM and IVR
Telemarketing Software
Direct Response Marketing
Direct Marketing Software
Computer Telephony CRM
Contact Center Software
Contact Management Software
CRM Software Features



<! ************** MAIN BODY ************************************************>

DSC Tech Library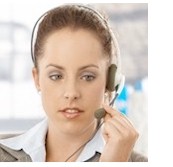 This section of our technical library presents information and documentation relating to CRM Solutions and Customer relationship management software and products. Providing customer service is vital to maintaining successful business relationships. Accurate and timely information provided in a professional manner is the key to any business and service operation. Our CRM software application TELEMATION, was developed with this in mind. But the ability to change is just as important in this ever changing business environment. Telemation call center software was designed from the very beginning for this environment. Many call center managers, with unique and changing requirements, have chosen and continue to use our CRM software as their solution of choice. Our contact center CRM solution is ideally suited for call center service bureaus.



Strategies for Online Customer Service Success
By Channing Rollo, Business Intelligence Manager

"Does this dress come in blue?"

"I wonder if this software will work on a Mac . . ."

"When can I expect to receive my furniture order?"
When your customers have questions, are you there to help?
Alas, most Web sites and online businesses are regrettably remiss in the online service department, and the results are startling: some 80% of shopping carts are abandoned prior to checkout while the "look-to-buy" conversion rate hovers at a dismal 2.7%. The primary reason: inadequate service to assist customers with questions, confusion and information deficits. Lackluster service was to blame for many a dot.com implosion – too much focus on acquiring customers, very little on delivering an experience worthy of their return. Even now, when the online pack has thinned so much, many companies are still failing to heed their customers' warning: "If you don't deliver proper service, I'll abandon my purchase, click over to a competitor's site or take my business off-line." Are your customers cries falling on deaf ears?
Getting Help Online, Not In Line
Online customers are demanding improved service. But it's your most valuable customers (large-ticket buyers) that have the highest expectations – a Jupiter Communications study found that customer need for human intervention in the e-commerce process jumps from 8% to 30% when an item's price passes the $100 mark. Dynamic online service is essential for retaining these valuable customers, as well as the enduring revenue streams they represent. An additional incentive for those with an off-line presence: Jupiter Media Metrix found that 70 percent of off-line buyers said they would spend less money at the physical store following a poor online service experience.

But what do customers really want? Nothing less than the reintroduction of the human helper to the online commerce world. The "human" element was lost in the early years of the Internet: online businesses spent millions of dollars on site design and advertising but then left customers to fend for themselves in the commerce process. It was the equivalent of building a mega-mall and then having no salespersons or clerks available to assist customers with their purchases. Imagine asking a question of a salesperson in a "brick and mortar" store and then being forced to wait several days for an answer. Unacceptable, right? Jupiter Communications found that 46% of "highly rated" Web sites took five days or more to respond to inbound email (with many often failing to respond at all). That's far too late for saving most potential sales, or your business reputation.

Customers want swift, courteous and consistent interactions – the same service they expect in the off-line world. In this time of belt-tightening and budget slashing, it's easy to want to skimp on customer service. But if you cut (or fail to build) a compelling service solution, you risk alienating customers just when you need them most. And with more than 700,000 e-commerce sites vying for their business – set to double to 1.2 million by 2003 – there's a good chance they won't return. Ever.
Channels, They Are Changing
Companies have more options than ever before for interacting with customers. This is as much of a challenge as it is an opportunity. Just to name a few, current service options include:
Chat / instant messaging
Natural language Web self-help
Service bots
eMail (human-answered and auto-respond)
Fax
Web communication (service bulletin boards, personalized help portals)
Snail mail
Voice over Internet Protocol (VoIP)
Video over IP
Co-browsing
Live agent callback
IVR
Clearly, there are numerous media and channels by which to serve and communicate with the modern customer. So the question for your business is: which channels best address your customers? Which are they demanding? Is it chat, the online, real-time text interaction that approximates in-store communication? Or would they prefer a high-tech, no-waiting solution like Web self-help or service bots, reminiscent of the Jetson's robot butler? (Service bots are actually software that "chat" in real-time like a live human by using a knowledgebase, artificial intelligence and pre-programmed responses to converse. ) A careful analysis of your customer base via focus groups, surveys and pilot programs will help to weigh cost factors against what customers want and expect from your company.
Getting It Right
Pursuing customer delight in a multi-channel, multi-lingual, multi-media economy is not for the faint of heart. Customers don't recognize the challenges of coordinating disparate systems, partners, the back-end, front-end, etc. – they just expect the utmost in service consistency and quality. You'll be on the road to delivering customer delight if you keep the following critical success factors in mind when implementing online customer service:
Integrate online and off-line accounts (phone should not be addressed separately from eMail, nor should store customers be unknown in the Web sphere)
Create a single point of entry to a wide range of service options and tools: immediate (chat, Web self-help, phone, etc.) and delayed (eMail, fax, etc.)
Develop a single knowledgebase and customer data repository for use across contact points (agent-assisted and self-assisted). Customers and agents alike should have access to customer history, billing systems, account/contract management, fulfillment status, etc.
Ensure that Web support options are available anytime, anyplace and from any device
Weigh cost and implementation factors vs. what customers want (use focus groups, surveys, pilots)
Remember the human element: highly-trained, knowledgeable agents
Implement response templates and auto-service functions, but also offer live-agent support and customized service for the personal feel
And then comes the implementation . . . sounds about as fun as a tooth extraction. Yes, it's complicated, but the rewards are immeasurable. An effective online service solution can help your business close sales in real-time, advise, guide, up-sell and cross-sell online customers; reduce shopping cart abandonment, handle more customers (per agent) and lower service costs. Not to mention the intangibles: delivering instant assistance to encourage customer trust, empowering customers to resolve issues in the channel/method most convenient to them, delivering a memorable experience and building customer relationships. Customers remember superior service, which encourages referrals and repeat site visits. Gartner Group and Consumer Reports identify online customer service as a tremendous opportunity for retaining customers and avoiding any further e-commerce shakeout.
Outsourcing for Ease and Excellence
If you lack the experience, resources or technology to handle these complex services in-house, consider outsourcing. Customer management outsourcers are well-versed in online service integration, implementation and support, which will save your business both headaches and capital outlay. Companies tend to utilize outsourcing for four compelling reasons: expertise, scalability, speed-to-market and cost-efficiency. Companies that excel at developing, manufacturing or marketing products are not necessarily experts at caring for customers and delivering ongoing support. Also, if your company needs swift speed-to-market or international reach, you can't afford to expand or venture online alone. When serving customers is not a core competency, serving millions of them efficiently and cost-effectively is next to impossible.

Outsourcing your online service will help you avoid the pitfalls, risks and resource drain of building and integrating your own solution. Mistakes can be costly: poor online service implementations are very expensive in the long run if they drive up phone and eMail volumes from frustrated users. And again, an angry customer rarely keeps their angst to themselves – bad service experiences are shared again and again with friends, relatives and neighbors. With an outsourcing partner focused on building and enhancing your customer relationships, your company can focus on growing and improving its business . . . and rest easy knowing your customers are in good hands.

Customer service will be the leading point of differentiation as e-commerce continues to expand and mature – it has already played a significant role in separating the wheat from the chaff online. Providing a smooth, fulfilling shopping process via the latest technologies is essential to long-term business success. Service must be an integral and ever-present part of the Web site and the shopping experience, never an afterthought. The key is designing your processes, products, knowledge flow and service around the customer's desired experience: true customer centricity. If your company fails in this endeavor, you may end up hearing the most dreaded of sounds: click! Adios, customer.

Channing Rollo, Business Intelligence Manager As business intelligence manager and founder of thinkBIG at ClientLogic, Channing Rollo is responsible for analyzing and reporting on customer management industry trends, customer service solutions, fulfillment, eCommerce and the CRM competitive landscape. Rollo's compositions have appeared in numerous leading trade publications, including Customer Service Management Magazine, The DMA's Bottom Line, CRMGuru's CRM.Insight, Call Center E-Journal, eBusiness Quarterly (eBizQ), ISIT.com, SearchCRM and CRMCommunity.com. For more information, please contact channrol@clientlogic.com. <! *************** END OF MAIN *******************************************>