CRM Application
Direct Response Marketing Software
Contact Management Software
Inbound Telemarketing Outbound Telemarketing
CRM Software Features
Voice Broadcasting
Customer Support Software
Hosted IVR
Information
Windows CRM Solutions
CRM Software
Remote Agent CRM
CRM Vendor
Linux CRM SOftware
Customer Relationship Management
Telemarketing CRM
Call Center CRM
Virtual Call Center CRM
CRM Application Software
Software CRM Solution
Customer Care Software
Customer Service Software
Customer Support Software
CRM and CTI
Automated CRM Solution
CRM and Computer Telephony
Unix CRM Software
Customer Information Management
Computer Telephony CRM
Call Center Software
CRM and IVR
Telemarketing Software
Direct Response Marketing
Direct Marketing Software
Computer Telephony CRM
Contact Center Software
Contact Management Software
CRM Software Features



<! ************** MAIN BODY ************************************************>

DSC Tech Library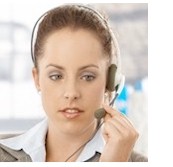 This section of our technical library presents information and documentation relating to CRM Solutions and Customer relationship management software and products. Providing customer service is vital to maintaining successful business relationships. Accurate and timely information provided in a professional manner is the key to any business and service operation. Our CRM software application TELEMATION, was developed with this in mind. But the ability to change is just as important in this ever changing business environment. Telemation call center software was designed from the very beginning for this environment. Many call center managers, with unique and changing requirements, have chosen and continue to use our CRM software as their solution of choice. Our contact center CRM solution is ideally suited for call center service bureaus.



Is it Time to Unplug Your Electronic Support?
By Tom Sweeny, Director SSPA Research

Have your electronic service initiatives lived up to your expectations for cost and efficiency? What do your customers think about your e-services? Do they use it, and are they satisfied with the electronic services you provide? On the surface E-services appear to offer cost advantages, yet service levels lag far behind the phone. Electronic services offer great promise, but it is not for every support situation. Is electronic support right for you and your customers?
E-Support – The Promise
The promise of electronic support suggests that it is a more cost effective and efficient way to service our customers. Electronic support can offer lower overall support transaction costs at acceptable service levels when used in the right context. In an inappropriate context however, electronic support can have significant hidden costs, require far more effort than phone based transactions, and leave customers dissatisfied with the support experience.
The Right Context for E-Support
Determining the right context for electronic support is perhaps more difficult then determining the inappropriate contexts. Mission critical or time sensitive support situations are often, if not always, best served by putting a technical expert on the phone with the customer. But what about the standard, day to day support requests you receive? How do you determine which ones can be efficiently handled electronically- versus by phone?

A simple question about how to use a feature or function of a product may be resolved in just a few minutes of conversation between a customer and a support rep, but may require a number of e-mail exchanges.

In this situation the e-mail could be used to initiate the phone call between the rep and the customer, but now we introduce the challenges associated with scheduling time for outbound calls, and concurrently queuing and prioritizing phone and electronic incidents. The impact on cost will be no less than if the customer called. If we continue with the e-mail interaction, what could have been resolved in minutes by phone, now takes hours or even days.

Imagine a situation where a customer reports a problem that is already known and the resolution is thoroughly documented in a technical note, complete with a link to download a patch. In this case the cost per transaction would almost certainly be less expensive then by phone and, even less expensive if the customer found the information on their own on the support web site.
E-Support Costs and Service Levels
On average one third of incidents are submitted electronically across our industry with nearly 60 percent of support organizations offering web based incident submittal, and nearly all (89 percent) accepting incidents via e-mail. The average transaction cost for an electronic incident is less than half of the cost of a phone based transaction. Note that these are transaction costs, not the overall cost to resolve a case. SSPA will be developing the comparative costs of the full lifecycle of phone and electronic cases (please be sure to participate in this study when you receive your invitation).

While transaction costs for electronic support are significantly lower, so are service levels. On average it takes just over 3.5 minutes to reach a support rep by phone and 28 percent of the time connecting is nearly instant. After about a 12 minute conversation 61 percent of customers have the answer to their problem.

Customers that submit incidents electronically wait on average 3 hours for an acknowledgment that their case has been received. There is no equivalent measurement of acknowledgement for phone based incidents, we all assume that our calls will be answered and acknowledge even if by a recorded greeting. Imagine, however calling for support and being placed in a queue with any greeting or indication that you have reached support. On the bright side, nearly 40 percent received immediate acknowledgment that their case was received via an automated response.

It takes on average 9 hours before a customer receives a response to their question. There is no guarantee that the initial response to the question will solve the problem. If we use the industry average first contact resolution rate of 61 percent, 39 percent of electronic incidents will require additional interaction. Once this occurs the cost advantages and efficiency of electronic support diminish.
The Bottom Line – Can E-Support Succeed?
The lower electronic support transaction costs are attractive from a business perspective. But are these lower transaction costs a direct result of lower service levels? Given current electronic support service levels, it is not surprising that the majority of support cases are still reported by phone.

Electronic support may be a logical fit for your business without compromising customer satisfaction. It is however, worth reviewing the cost and benefits of your electronic service initiatives to make sure that they continue to be aligned with your business goals and customer satisfaction objectives. Here are some suggestions for assessing the impact of your electronic services:
What is the total cost to resolve a case submitted electronically? You should include the effort to develop a response, and the total time to research and resolve incidents not closed by first response. How does this compare to cost and closure rates for incidents submitted by phone?


What percent of customers return to use electronic support? Is there a disproportionate number that try electronic services once, but revert to the phone?


How many electronic incidents rely on phone interaction for closure? Is there a net benefit in terms of costs, efficiently or satisfaction for incidents initiated electronically?


Do you measure satisfaction for cases reported electronically? How does customer satisfaction for electronic incidents compare to phone based incidents?


How many e-incident cases could and should have been resolved with the information on your support web site?


Are there any added costs associated with receiving, routing and responding to electronic incidents above and beyond the costs of providing phone based support?


What would your customers think if you unplugged your electronic services (not including your web site)?
Electronic support can deliver on its promise when implemented in the right context. Electronic support should not be implemented because it is the latest trend, or your competitors offer it. Rather electronic support must make good business sense for you and your customers. So if you haven't asked yourself if electronic support is living up to your expectations, or meeting or exceeding your business objectives, take a few minutes and give it some thought.

This topic is explored in detail in the 2002 Support Industry Benchmark Study.

Tom Sweeny, Director SSPA Research Tom Sweeny is the Director of Research for the Service and Support Professionals Association (SSPA). The SSPA was founded in 1989 to focus on the specific needs of service executives. The SSPA represents over 20,000 service professionals at 2,400 support centers worldwide. SSPA provides its community of service professionals with the data, analysis and insight to effectively manage day to day service operations and prepare for future of support services. SSPA is the center of support providing a reliable and comprehensive resource for research, news, events, benchmarking, standards and collaboration among support industry peers. For more information visit www.theSSPA.com <! *************** END OF MAIN *******************************************>