CRM Software Company
Customer Service Software
CRM Applications

Information
Customer Touch Points
CRM Services
Windows CRM Solutions
CRM Software
Remote Agent CRM
CRM Vendor
Linux CRM SOftware
Customer Relationship Management
Telemarketing CRM
Call Center CRM
Virtual Call Center CRM
CRM Application Software
Software CRM Solution
Customer Care Software
Customer Service Software
Customer Support Software
CRM and CTI
Automated CRM Solution
CRM and Computer Telephony
Unix CRM Software
Customer Information Management
Computer Telephony CRM
Call Center Software
CRM and IVR
Telemarketing Software
Direct Response Marketing
Direct Marketing Software
Computer Telephony CRM
Contact Center Software
Contact Management Software
CRM Software Features



<! ************** MAIN BODY ************************************************>

DSC Tech Library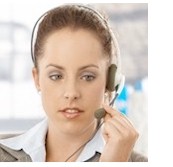 This section of our technical library presents information and documentation relating to CRM Solutions and Customer relationship management software and products. Providing customer service is vital to maintaining successful business relationships. Accurate and timely information provided in a professional manner is the key to any business and service operation. Our CRM software application TELEMATION, was developed with this in mind. But the ability to change is just as important in this ever changing business environment. Telemation call center software was designed from the very beginning for this environment. Many call center managers, with unique and changing requirements, have chosen and continue to use our CRM software as their solution of choice. Our contact center CRM solution is ideally suited for call center service bureaus.



The 6 Most Overlooked Customer Touch Points
by Eric Krell


Good relationships depend on the little things, but it takes more than just first-call resolution or prompt follow-up from a sales rep to fulfill CRM's promise. Even businesses with sophisticated CRM strategies lose valuable customers to the mismanaging of basic touch points--one too many reference requests, a botched service visit, a sloppy sales quote, shoddy billing practices.

In fact, organizations of all sizes and levels of CRM sophistication often overlook six primary customer touch points: reference management, field service intelligence, workflow management, sales quoting, customer segmen- tation, and billing. What happens to relationships when those crucial touch points are mismanaged? The relationships end.

What follow are strategies companies use to ensure that they properly handle these touch points to keep their customers happy--and to keep them coming back.
Touch Point 1: Reference management
Last year Steve Silver worried that his company's reference program was wearing thin on his top customers.

"We were frequently returning to the same subset of customers and asking for references," says Silver, vice president, sales operations, U.S./Canada, for data storage firm StorageTek. "The last thing you want to do is to turn happy customers into frustrated customers as a result of too many reference requests."

Finding a better way to manage references was also important because Silver and his team were planning to involve references earlier in the company's lengthy sales cycle to confirm StorageTek's leadership credentials. (The company has been offering data-storage products and services for more than 30 years, and positions itself as "The Storage Experts.")

The solution came from a company that offered something Silver could relate to: a system that stores references.

Point of Reference recorded detailed interviews with StorageTek's customers, and then stored the interviews in an audio file on the password-protected Web site Point of Reference hosts for its customers. The recordings are organized into familiar topics, usually centered on common business challenges, such as the way in which a company uses StorageTek to help balance the cost of storing and managing data with its changing value over time.

StorageTek prospects enter a password and listen to customers discuss the company's storage expertise.

"Our salespeople were highly skeptical at first," Silver says. "But once they listened to the recordings, heard the passion in our customers' voices, and saw how easy it was to jump from topic to topic, they were sold."

Point of Reference provides StorageTek with reports detailing each prospect's visit to the reference site--which topics were accessed and for how long. "Our salespeople find that to be highly actionable data," Silver says. The primary benefit of the new tool so far, he notes, is that salespeople "are more willing to bring their customers forward to serve as references."

StorageTek plans to integrate data generated from Point of Reference with its Siebel and SAP CRM capabilities, Silver says, to develop a "single, holistic view" of the customer.
Touch Point 2: Field service intelligence
Managing the service operation using internal intelligence can improve the process to the point of both productivity and sales gains. For instance, the use of scheduling automation is widespread, but basic automation may no longer suffice. Some organizations boast scheduling capabilities that rival the sophistication of complex financial analysis.

Take, for example, the field service portion of Siemens Westinghouse Power's Customers First initiative. Siemens Westinghouse Power, a division of Siemens' power generation organization, provides onsite maintenance and repair services to power-plant customers throughout the Western hemisphere. Each year roughly 600 internal engineers and technicians from 50 district offices conduct maintenance during customers' 1,300-plus scheduled power outages. Stephen Darling, field service operations resource coordinator, can also call on more than 1,000 part-timers from his Orlando, FL, office.

Darling's calls are the result of computations far more intricate than matching skills to locations. Although the division's new approach has proved highly cost-effective, Darling stresses that internal efficiencies always come second to meeting customers' needs.

In January 2003 the power division replaced a legacy scheduling application with ClickSoftware's ClickSchedule, which integrates with an SAP system that contains a high-level view of customer outage schedules. ClickSoftware helps the division to track more than 400 skills and proficiency ratings on all 1,600 engineers and technicians, all customer needs, outage start and end dates, the location of each service technician, their vacation and sick time, up-to-date training histories, language proficiencies, and passport and visa status.

"We need to monitor daily utilization and graph available resources-to-needs to make sure we can meet demands," Darling says, adding that outages can cost customers as much as $100,000 a day.

The Customers First initiative has benefited Siemens Westinghouse as much as it has its customers. Since Siemens Westinghouse began using ClickSoftware, the division has posted record sales and profit, while reducing its field service force by 10 percent.
Touch Point 3: Workflow management
Workflow management describes the processes and cross-functional handoffs that occur in response to a specific customer request within an organization. Bailiwick Data Systems has drastically increased the workflow IQ of its IT field service capabilities, many of which are delivered through an extensive network of partners.

Two years ago much of the systems integration and IT professional services firm's workflow management consisted of swelling manila folders, opened in response to work requests, and passed through ordering, vendor management, invoicing, billing, etc. A Bailiwick employee would print a customer's email request, slide it into the folder, look up the closest qualified contractor, and fax that contractor a work order, which the contractor would sign and return. Subsequent communications also were stuffed into the folder, which was then handed off to a manager who oversaw contractor relationships and addressed issues that arose during the work.

Once the work was completed a third Bailiwick employee, responsible for collecting vendor invoices, would take possession of the manila folder. When all of the vendor invoices were submitted, an order would be entered into the accounting system and the documents in the manila folder would be scanned and stored on a general server.

Thanks to Microsoft CRM and Outlook, Bailiwick Data Systems' internal workflow is now highly automated, quicker, and more accurate. An emailed work request enters a service module as a case and automatically alerts a vendor manager that a specific type of vendor in a specific location is needed. The manager selects a vendor from the database--a custom application integrates Microsoft MapPoint's location functionality with the CRM system--and then clicks a "task complete" box, which alerts the person in charge of managing cases on a daily basis.

All the information is also available to the sales force, and if the Bailiwick employee who handles ordering, vendor management, or invoicing happens to be out of the office on a given day, the process of fulfilling the work order no longer comes to a halt. Other managers can use the system to push the order through its appropriate workflow.

Accounts receivable also finds value in the CRM system. "When you're dealing with large corporations it is important to communicate quickly if something isn't paid, because usually it is a bureaucratic error somewhere," says Missy Carbonneau, IT administrator. "If you have a good communications trail you can usually resolve the issue quickly."
Touch Point 4: Consistent quoting
Patrick Harris, Sealing Devices' IT director, used to cringe when his salespeople "misquoted" each other while dispensing different price estimates on the same item to the same customer. Before the manufacturing company implemented Oracle Sales and Quoting in 2003, the inside and outside sales teams were doing just that. A clunky, legacy-quoting application frequently short-circuited consistent communications between internal and external sales forces, and drove salespeople to workaround mode. "Some would email word-processing documents, because it was easier than dealing with the old quoting system," Harris says. "Some would handwrite the quote and then fax it."

Now when a customer calls, an inside salesperson creates an opportunity and then, when the customer gives the nod, converts the opportunity to a detailed quote with a click. That single point-of-entry also replaces the previous need to manually enter the same data separately into the quoting system, order management system, and the ERP system.

Price breaks associated with quantity discounts are automatically listed; they were not in the old system. The new system also creates a quote in PDF format and emails that document to customers. "In my mind quoting is at the heart of the sale process," Harris says. "The way in which we now present ourselves gives us a lot of credibility with customers."
Touch Point 5: Customer segmentation
According to Saffron Rouge CEO Jeff Binder, there is a difference between meeting customers' needs and meeting one customer's needs--especially online.

When it comes to tailoring sales and marketing efforts to the individual needs of online customers, Binder believes many CRM tools fall short, because "everything on an analytical level is essentially performed on an aggregate basis, as far as Web sites are concerned." Binder's organic beauty-products company operates two Web sites, an Amazon.com store, and a retail shop at its headquarters in Guelph, Ontario.

Lump-sum analyzes of online customer activity may help identify top-selling products, but they frequently neglect to factor in other crucial questions that can improve marketing effectiveness: How much has each individual customer spent in the past year? When did the customer last make a purchase? What product categories and subcategories does the customer spend the most time reviewing? What organic face-care products are favored by customers who spend the most money in the body and bath product section?

Few companies with e-commerce and CRM capabilities use answers to these types of questions to fuel more focused marketing campaigns. "The campaigns generally equate to, 'You bought X, now here is a product or service that is related to X that we would recommend,'" Binder says. "Still, there are very few systems that do that very well."

Binder uses one of them, NetSuite, to segment customers and create marketing campaigns in a more complex fashion. A customer who has spent more than $500 in her lifetime, but who has not made a purchase in nine months, receives a different marketing pitch than a customer who has spent a total of $50 and has not bought an item in six months. NetSuite also generates reports that show Binder which categories and subcategories on the Web site generate the most revenue.

Saffron Rouge also uses NetSuite as its point-of-sale system in the retail shop, which equips clerks with customer information as well. "Now we can analyze customer data on much more of an individual basis," says Binder, who anticipates that more personal analyzes-- and the marketing campaigns they generate--will boost the amount of products that customers purchase and the frequency with which they shop.
Touch Point 6: Billing
Companies routinely neglect the way in which an innovative new process or a snappy upgrade affects their customers' actual experience. Karen Smith, Microsoft's global CRM product manager, mentions a telecommunications company that converted to unified billing: customers received one bill for all their lines and the company cut costs.

One of those customers requested a slightly modified version of unified billing, one that would meet his specific needs. When he asked to have his two business (a LAN and a cell phone) and two personal (a different LAN and cell phone) lines on two separate bills for expense-submission purposes, service representatives responded, "Sorry, sir, we can't do that. We use unified billing."

The frustrated customer devised a workaround by moving his two business lines to another provider. His original phone company responded with a rate increase--he no longer qualified for a volume discount. So the customer moved all of his business to provider number two.

The lesson? Billing matters, Smith says, and companies with CRM strategies that acknowledge the importance of billing tend to experience fewer customer defections. "We may think that something will be great to do for customers, but before we take action we need to really step into their shoes. Companies often focus on CRM functionality and integration, but they forget about some of the most basic touch points."

Executives who walk a mile in customers' shoes before racing to "improve" relationships with big ideas tend to be more sensitive to crucial touch points. That sensitivity can lead to more fulfilling long-term relationships.

Based in Austin, TX, journalist Eric Krell covers CRM strategies and trends <! *************** END OF MAIN *******************************************>


---