CRM Software Company
Customer Service Software
CRM Applications

Information
CRM Success
CRM Services
Windows CRM Solutions
CRM Software
Remote Agent CRM
CRM Vendor
Linux CRM SOftware
Customer Relationship Management
Telemarketing CRM
Call Center CRM
Virtual Call Center CRM
CRM Application Software
Software CRM Solution
Customer Care Software
Customer Service Software
Customer Support Software
CRM and CTI
Automated CRM Solution
CRM and Computer Telephony
Unix CRM Software
Customer Information Management
Computer Telephony CRM
Call Center Software
CRM and IVR
Telemarketing Software
Direct Response Marketing
Direct Marketing Software
Computer Telephony CRM
Contact Center Software
Contact Management Software
CRM Software Features



<! ************** MAIN BODY ************************************************>

DSC Tech Library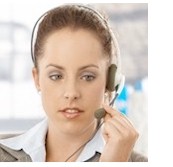 This section of our technical library presents information and documentation relating to CRM Solutions and Customer relationship management software and products. Providing customer service is vital to maintaining successful business relationships. Accurate and timely information provided in a professional manner is the key to any business and service operation. Our CRM software application TELEMATION, was developed with this in mind. But the ability to change is just as important in this ever changing business environment. Telemation call center software was designed from the very beginning for this environment. Many call center managers, with unique and changing requirements, have chosen and continue to use our CRM software as their solution of choice. Our contact center CRM solution is ideally suited for call center service bureaus.



The Secret to Selecting the Right CRM Solution
by Bruce Cleveland

Companies must first address people and process issues to lead them to the right technology choice.

CRM is about more than technology--ultimately, it is about achieving desired business outcomes. To be successful with CRM a company needs to address several critical factors: process, people, methods and practices, and technology.

From a pure technology standpoint customers today demand choice, not only in functionality, but also in deployment options in terms of hosted CRM, on-premise CRM, or a combination of the two. Many organizations, however, have become trapped into believing that there is an either-or dilemma requiring them to choose either a hosted or an on-premise CRM solution. This can often force organizations to fit their business needs to their vendor's preferred deployment model. In contrast, superior results are achieved when the opposite occurs, when companies can choose their preferred means of accessing CRM based on business goals.

The secret to selecting the right CRM solution starts with deciding the best way to deploy CRM based on the company's needs--whether as a traditional, on-premise installation, a hosted service, or a hybrid solution that blends the two. For instance, a large business that already has an on-premise CRM solution may decide that a hosted solution is the perfect way to rapidly extend access to CRM capabilities to a remote division. Or, a small but fast-growing organization may choose a hosted CRM solution that allows it to gain quick access to market-leading CRM features and functionality without having to invest up front in hardware or software.

Functionality is also a key consideration in selecting the right CRM solution. For organizations that view CRM as a key business strategy, embedded real-time and historical interactive analytics are vital. A CRM solution is incomplete when it cannot provide critical insight regarding historical trends to identify root causes of customer issues. Without analytics, an organization can be hindered in its ability to make a decision, and more important, make the right decisions.

Are there other important issues to consider when evaluating a CRM solution? Absolutely. It is important to select a vendor that has deep experience and is focused on helping customers achieve desired business outcomes. And for hosted CRM solutions in particular, it is important to evaluate the hosting infrastructure that encompasses the people, processes, and technology responsible for assuring application performance and reliability. Choosing a leading hosting partner ensures that your organization's mission-critical sales and customer data remain available and secure.

Making the decision to implement CRM is not easy, but the payoff can be significant. By focusing on your underlying business processes and carefully assessing the choices you have regarding deployment options, functionality, vendor experience, and hosting infrastructure, you too can drive successful business outcomes with CRM.
About the Author
Bruce Cleveland, a former Siebel Systems executive, has returned to the company to lead the OnDemand/SMB business unit as senior vice president and general manager, reporting to the CEO. Mr. Cleveland originally joined Siebel Systems in 1996 as vice president of marketing, and in 1998 developed and launched the Siebel Alliance Program and managed the program globally as vice president of alliances. Mr. Cleveland later served as Siebel Systems senior vice president of marketing, and led the company's global marketing, alliances, and government affairs organizations. <! *************** END OF MAIN *******************************************>


---