CRM Software Company
Customer Service Software
CRM Applications

Information
CRM Success
CRM Services
Windows CRM Solutions
CRM Software
Remote Agent CRM
CRM Vendor
Linux CRM SOftware
Customer Relationship Management
Telemarketing CRM
Call Center CRM
Virtual Call Center CRM
CRM Application Software
Software CRM Solution
Customer Care Software
Customer Service Software
Customer Support Software
CRM and CTI
Automated CRM Solution
CRM and Computer Telephony
Unix CRM Software
Customer Information Management
Computer Telephony CRM
Call Center Software
CRM and IVR
Telemarketing Software
Direct Response Marketing
Direct Marketing Software
Computer Telephony CRM
Contact Center Software
Contact Management Software
CRM Software Features



<! ************** MAIN BODY ************************************************>

DSC Tech Library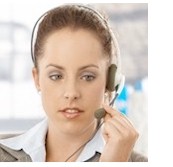 This section of our technical library presents information and documentation relating to CRM Solutions and Customer relationship management software and products. Providing customer service is vital to maintaining successful business relationships. Accurate and timely information provided in a professional manner is the key to any business and service operation. Our CRM software application TELEMATION, was developed with this in mind. But the ability to change is just as important in this ever changing business environment. Telemation call center software was designed from the very beginning for this environment. Many call center managers, with unique and changing requirements, have chosen and continue to use our CRM software as their solution of choice. Our contact center CRM solution is ideally suited for call center service bureaus.



Best CRM Strategy for Small Businesses
Response by Greg Head, senior vice president and general manager, ACT!

What Is the Best CRM Strategy for Small Businesses Focused on Improving Service and Sales?
If small businesses want to automate their customer-facing or selling teams, but don't need complex call center or marketing analytics, then contact management software is the right solution for them.

When considering SFA or CRM, it is crucial that small businesses today evaluate many of the same elements as enterprise organizations, such as how they can market to, sell to, and service their customers better.

However, small businesses need to deploy technology solutions that fit their overall needs, company size, and budget. If they want to automate their customer-facing or selling teams, but don't necessarily need complex call center or marketing analytics, then contact management software is the right solution for them.

Comprehensive contact management solutions include availability on multiple platforms, integration with other business management solutions, and the ability to tailor and customize the applications.

Below are the key features to consider when assessing contact management, to ensure high levels of end-user adoption and ROI.
Multiple platforms
In today's environment small businesses need to have access to their critical customer, prospect, business associate, and vendor information any time, anywhere. For small businesses to remain successful these relationships must be maintained at all times. Laptops, PDAs, and the Web are being used everyday by small businesses to stay on top of their business objectives. Sales professionals in particular are frequently working from a variety of environments, because it is vital that they have face time with customers and prospects. Their productivity depends on access to complete customer and contact information, whether they are in the office or on the road. The ability to synchronize data to a laptop for use when offline, access complete customer data including sales pipeline management and recent histories on a PDA, and log on and work via the Web have all become critical features when evaluating a solution that employees will embrace.
Integration with other business management solutions
Small businesses need to integrate their contact management solution with the other business applications they use every day, although their integration demands may not be as in-depth as those of midsize and enterprise organizations. At the most basic level, this includes integration with Microsoft Office and the ability to use Microsoft Word when performing mail-merges or creating documents. The contact management solution must also include tight integration with a business email package, whether that is Outlook, Lotus Notes, Eudora, or other popular programs.

In addition, small businesses can benefit from integrating their contact management and accounting applications. This provides both business owners and sales professionals with a complete view of their customers. Business owners have greater insight into their most profitable customers and sales professionals can view credit history and status prior to issuing a new customer order. Seamless integration between front and back office applications allows businesses to work in a manner that is most efficient for them.
Customization
Small businesses are unique and so are their business processes. Even companies in the same industry have unique processes they have developed that differentiate them from their competition. A variety of best practices and sustainable business processes must be embedded in the application you choose. What drives end-user adoption are the ability to customize the solution to meet businesses requirements and the ability to adapt to individual user customization preference.

While many contact management programs are simple enough for the end user to perform their own customizations, some businesses prefer to use a consultant for implementation and customization. One-on-one support through a network of certified partners enables businesses to get up and running quickly, with customizations and integrations that meet their specific business requirements. Additionally, the availability of third party add-on products that assist small businesses in maximizing their technology investment is crucial to success.

In conclusion, it is key to keep data access, integration, and customization capabilities in mind when selecting a contact management or CRM solution to manage your small business. Also, it helps to pick a vendor that has a proven track record of continued innovation and product performance in the marketplace. <! *************** END OF MAIN *******************************************>


---