Application Software Development




CRM Application
Direct Response Marketing Software
Contact Management Software
Inbound Telemarketing Outbound Telemarketing
CRM Software Features
Voice Broadcasting
Customer Support Software
Hosted IVR

Information

CRM Success
CRM Services
Windows CRM Solutions
CRM Software
Remote Agent CRM
CRM Vendor
Linux CRM SOftware
Customer Relationship Management
Telemarketing CRM
Call Center CRM
Virtual Call Center CRM
CRM Application Software
Software CRM Solution
Customer Care Software
Customer Service Software
Customer Support Software
CRM and CTI
Automated CRM Solution
CRM and Computer Telephony
Unix CRM Software
Customer Information Management
Computer Telephony CRM
Call Center Software
CRM and IVR
Telemarketing Software
Direct Response Marketing
Direct Marketing Software
Computer Telephony CRM
Contact Center Software
Contact Management Software
CRM Software Features




<! ************** MAIN BODY ************************************************>

DSC Tech Library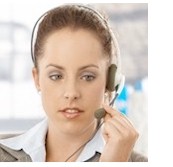 This section of our technical library presents information and documentation relating to CRM Solutions and Customer relationship management software and products. Providing customer service is vital to maintaining successful business relationships. Accurate and timely information provided in a professional manner is the key to any business and service operation. Our CRM software application TELEMATION, was developed with this in mind. But the ability to change is just as important in this ever changing business environment. Telemation call center software was designed from the very beginning for this environment. Many call center managers, with unique and changing requirements, have chosen and continue to use our CRM software as their solution of choice. Our contact center CRM solution is ideally suited for call center service bureaus.



The Call Light's On -- But Is Anyone Home?
By Michael Callaghan

Contact centers are being charged with contributing to revenue growth. But if all the agents are offshore, who will execute that strategy?

Ever since the telephone came to be used as a primary interface between companies and their customers, the contact center has appeared on the "cost" side of the ledger. It was put in place to answer customer questions, resolve concerns, and generally support the sales process that was occurring in other areas of the organization.

An upcoming study by Aberdeen Group analyst Chris Selland says that point of view is changing. In a pre-release Webinar, he stated that there is increasing pressure in corporate America for the contact center to contribute to revenue rather than simply being part of the cost of doing business. New strategies are being developed, incentives are being considered, and goals are being assessed.

There's only one flaw with this movement toward revenue generation. As a result of the prevailing concern during the past few years with reducing operational costs, contact centers have been outsourced at a rapid pace. Which begs the question: who will be left to execute the new strategy?
What it Takes to Sell
Anyone who has ever sold anything for a living knows there's a big difference between answering questions based on a script and finding a customer's hot buttons. Selling requires a lot of tacit knowledge about the customer's wants/needs and how the organization's products or services fulfill them.

Much of this knowledge isn't written down anywhere. It's not part of any training program. It's more of a gut feel developed by being immersed in the products or services, working in close proximity to other departments involved in them, listening to hallway conversations, talking to others who have used them, and/or using them yourself. That's tough to do from outside the company.

Another part of good selling is knowing how to recognize the right time -- and the wrong time -- to sell. A customer who is calling with a problem is primarily interested in resolving the problem. That is not the time to attempt an immediate upsell. If you're having trouble getting your automotive insurance claim resolved, the last thing you want to hear about is the company's homeowner's policies. Yet, if the agent is simply following a script, and the script calls for an upsell, the result could be a customer who started out angry and has now moved to furious.
Solving the Cost Equation
There is little doubt that a captive agent -- one who works for the company -- will be in a much better position to sell intelligently and effectively. Still, there's that nagging problem of the cost. It's tough to pass up the opportunity to lower costs in the contact center, especially since nearly half of all contact center agents still focus on service resolution exclusively, according to Aberdeen. How does the organization drive down costs on the front end while positioning itself to generate revenue down the road?

The answer, of course, is to find a way to reduce costs so that keeping the contact center in-house (or bringing it back if it has been outsourced) is a viable option.

The good news is it's not as unassailable a goal as one might think. Most organizations that depend on contact centers operate roughly in the 50 percent to 60 percent efficiency range. Through process-oriented operational performance management (OPM) they can often raise that number to the high 80 percent range. This improvement in efficiency will normally yield enough of a savings to offset the cost advantages of moving the contact center to an outsourcer -- even one that's off-shore.
Improve the Processes
The process orientation is the key. Most of the talk about performance management seems to revolve around technology; i.e., install Software X and your company's performance will improve. That's the same slippery slope that customer relationship management (CRM) followed -- install CRM software and you'll be able to sell your customers better. Many CEOs and CFOs are still waiting for that investment to pay off as promised.

Like CRM, performance management is not a technology. It's a blend of process optimization and analytics technology that consistently delivers 25-40% performance improvement.

To affect performance and turn a cost center into a profit-generator, you first have to understand at a very granular level how work gets done in the organization. When a call comes in, what are the steps involved in resolving it? How often does a particular type of call get shunted to another department because it requires specific expertise, such as underwriting in an insurance company? How much duplication is there across processes?

You'd be surprised at how many tasks are duplicated across multiple departments, either because the technology used in the front office is unable to communicate effectively with the technology used in the back office, or because each system was developed individually with no consideration for the big picture. Think about that the next time you're asked to enter your telephone number into an automated system, and the first question out of the live agent's mouth is "what is your phone number?" That initial entry was designed for routing the call, and has nothing to do with the CRM system that shows your account.

Breaking every process down into specific tasks, and then looking at them as a whole, will generally yield a bonanza of savings. Even organizations that pride themselves on efficiency often find they are able to drive customer satisfaction up and operational cost down through process optimization.
Too Much Data...And Not Enough
Once the right processes are in place, it's time to bring in the technology. One of the dichotomies present in many organizations is that they have too much performance-related data being generated regarding the contact center, and not enough for back-office areas that these days increasingly deal directly with customers.

In the former case, every technology (such as the CRM system) generates a report. A typical organization may have as many as 20 separate applications -- all creating reports, often with similar data. Managers don't have the time to cull through 20 reports on a daily basis, so what they wind up with is a lot of data and very little useful information. On the other side, back-office functional areas generally don't track performance data very well, so managers there rely more on gut feel and experience rather than hard numbers.

A good operational performance management solution solves these twin dilemmas. It helps reduce all those front office reports to the 10-15 key performance indicators (KPIs) that really matter to running the organization effectively. It also enables them to be applied equally across both the front and back offices by putting back-office performance measurement in place. In this way, senior-level managers are able to get a sense of how the organization is performing instantly, while line-level managers gain greater visibility into their individual departments -- including how well they're performing toward their revenue-generation goals.
Train, Train, Train
The final step in driving down contact center costs is training. All the new processes and technologies in the world won't do much good if the people affected by them don't know how to apply them.

Training is also important due to the fluid nature of business. Key personnel need to be able to adjust processes and technologies on the fly to reflect changes in market conditions. Without this ability to make alterations as the business dictates, that high 80 percent efficiency achieved initially can slowly but steadily slide back down to less than optimum levels. At that point, the revenues being generated may come with greater difficulty.

Generating revenue through the contact center is dependent on many factors. But one of the most important is having the personnel to execute the strategy. A comprehensive operational performance management effort makes keeping the contact center in-house more palatable to the number-crunchers while improving the organization's ability to manage the effort long-term. It assures that when the call light goes on, someone's home to answer it. And make a sale in the bargain.

Michael Callaghan is founder and CEO of the Opus Group, an operational performance management company specializing in contact center, back office and processing areas that guarantees its customers a minimum 3:1 return on investment. Callaghan honed his operations skills as a U.S. Navy logistics officer and since has helped industry leaders such as Mutual of Omaha, IBM and Computer Sciences Corporation improve their front and back office service center performance.

Reach him at mcallaghan@opusgroupconsulting.com. (www.Opusgroupconsulting.com). <! *************** END OF MAIN *******************************************>


---