CRM Software Solutions
CRM Software Company
Customer Service Software
CRM Applications

Information
CRM Customers
Customer Service CRM
CRM Services
Windows CRM Solutions
CRM Software
Remote Agent CRM
CRM Vendor
Linux CRM SOftware
Customer Relationship Management
Telemarketing CRM
Call Center CRM



<! ************** MAIN BODY ************************************************>

DSC Tech Library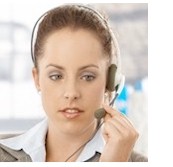 This section of our technical library presents information and documentation relating to CRM Solutions and Customer relationship management software and products. Providing customer service is vital to maintaining successful business relationships. Accurate and timely information provided in a professional manner is the key to any business and service operation. Telemation, our CRM software application, was built on this foundation. But the flexibility to change is just as important in this dynamic business environment. Telemation call center software was designed with this concept from the very beginning.

That is why so many call center managers, with unique and changing requirements, have chosen and continue to use Telemation CRM software as their solution. Our Telemation CRM solution is ideally suited for call center service bureaus.



The Last Mile of CRM
by Kevin Clemons


Automated customer communications better serves customers, while helping companies cut costs.

Business success hinges on building close, cost-effective relationships with customers. One way to accomplish this is to efficiently communicate valuable information that customers want, such as timely order status or financial account balances.

Unfortunately, some companies put the onus on customers to contact them to receive their desired information via the Web or an inbound IVR. In effect, they are neglecting the most crucial piece of their CRM strategy, what we like to call the last mile of CRM, or, how companies communicate with their customers. These companies' passivity has them missing out on a golden opportunity to truly improve customer satisfaction, and in turn, develop customer relationships. They also incur significant costs, because call center representatives typically spend most of their time handling routine inquiries, rather than focusing on truly meaningful service issues or revenue generation. What's more, churn increases because customer service is poor.

Proactive companies know the importance of the last mile of CRM and have turned to automated customer communications solutions to drive down costs, increase revenue, and improve loyalty. These solutions deliver information that customers want, when and how they want to receive it. For example, insurance companies can update customers on a claim's status. Retailers and service providers can use automated call campaigns to keep customers abreast of their order status or schedule-delivery times and installation appointments. Airlines can notify frequent flyers of schedule changes and flight delays. This saves customers time and gives them peace of mind.

For insurance companies, notifying customers of key milestones in the claims process eliminates the need for them to contact the customer service center. Phone alerts can also be used to notify customers when insurance-policy renewal payments are due, and allow them to pay on the call with a credit card or be transferred to an agent. In addition to providing better customer service, insurance companies have experienced a 15 to 25 percent improvement in collections with late-pay reminders, and a 15 to 20 percent improvement in policy renewal applications when employing automated customer communications solutions.

Retail companies and service providers can use automated customer communications to increase customer retention and reduce customer service calls. For instance, retailers can send notices alerting customers about shipping status or product availability. Service providers can confirm in-home appointments via email or phone, and also remind customers about overdue bills.

Automated customer communications not only allows companies to provide better customer service and to generate revenue, but it also significantly reduces costs. An outbound call made by a live agent, for example, typically costs $1.75 to $8.00. With automated customer communications, outbound calls cost less than a postage stamp.

Automated communications solutions also improve cost-savings by significantly reducing inbound calls, especially status calls. In fact, some companies have experienced up to a 30 percent reduction in inbound call volume. In addition, by focusing live agents on more profitable tasks, some companies have seen a cost-savings between 60 and 85 percent.

Companies can fulfill CRM's last mile with automated customer communications and foster better relationships with customers by communicating more effectively. They can also significantly reduce costs, improve cost-savings, and focus call center personnel on more revenue-generating opportunities.
About the Author
Kevin Clemons is director of marketing for CenterPost Communications. He can be reached at kclemons@centerpost.com <! *************** END OF MAIN *******************************************>


---