Application Software Development
CRM Software Solutions
CRM Software Company
Customer Service Software
CRM Application

Information
CRM Design Software
Customer Experience Management
CRM Solutions
CRM Services
Windows CRM Solutions
CRM Software
CRM Vendors
Remote Agent CRM
CRM and IVR
Telemarketing Software
Direct Response Marketing
Direct Marketing Software
Computer Telephony CRM
Contact Center Software
Linux CRM SOftware
Customer Relationship Management
Telemarketing CRM
Call Center CRM
Virtual Call Center CRM
CRM Application Software
Software CRM Solution
Customer Care Software
Customer Service Software
Customer Support Software
CRM and CTI
Automated CRM Solution
CRM and Computer Telephony
Unix CRM Software
Customer Information Management
Computer Telephony CRM
Call Center Software
Contact Management Software
CRM Software Features



<! ************** MAIN BODY ************************************************>

DSC Tech Library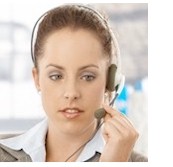 This section of our technical library presents information and documentation relating to CRM Vendors and Customer relationship management software and products. Providing customer service is vital to maintaining successful business relationships. Accurate and timely information provided in a professional manner is the key to any business and service operation. Our CRM software application TELEMATION, was developed with this in mind. But the ability to change is just as important in this ever changing business environment. Telemation call center software was designed from the very beginning for this environment. Many call center managers, with unique and changing requirements, have chosen and continue to use our CRM software as their solution of choice. Our contact center CRM solution is ideally suited for call center service bureaus.


---
---
<! ***********************Start of CRM Software Article***************************************! >
CRM Design - Mission Critical: Encouraging Collaboration
---


The following is an extract from the article "CRM Design - Mission Critical: Encouraging Collaboration" by Jason Compton from CRM Magazine:

"Business entities certainly have a firm notion of boundaries, from opaque cubicle partitions to divisional P&L breakdowns. Yet provincialism is the bane of successful CRM.

"Without collaboration across departments, and the ability to cross stovepipes with customer information, a successful CRM strategy is impossible," says Liz Shahnam, a vice president at Meta Group Inc. "Many of the failure rates that have been quoted in the media are really not a failure of CRM technology or even CRM projects, it's a failure of the organization to communicate effectively across the enterprise." To survive in an increasingly competitive business environment, enterprises must collaborate effectively and coordinate customer processes across as many functions and business processes as possible, analysts and industry executives say.

Many companies find it difficult or impossible to coordinate their CRM efforts internally, to say nothing of bringing resellers and suppliers into the equation, because they cannot bring themselves to look beyond those inefficient, artificial concepts of their own departmentalism. Rather than organize themselves around the processes that influence and satisfy customers, companies fixate on traditional line-of-business organizational methods, which do not reward collaboration with others who are not members of their unit.

One place to see the distinction is in a company's sales function. "Once you define that lead management is an important process in a company, you help [employees] collaborate by explaining what role they play in the process, and change the compensation structure in ways that get them to contribute effectively," says Peter McCullagh, vice president of CRM strategy for Siebel Systems Inc. "Some companies have made the shift to horizontal or process-based structure, but it's still difficult, and many are still structured around functions or geographies rather than process."

Meta advises its clients to organize around four customer processes: engage, transact, fulfill and service. In this model, coordinating the behavior of each line-of-process are customer segment managers, who direct the company's CRM strategy and the role of each process in supporting the goals of the CRM initiative. They, in turn, take their enterprise cues from the chief customer officer.

Beyond the identity crisis, a collaborative, enterprisewide CRM effort should carry with it certain assumptions about the procedures and best practices that keep the company's ultimate goals--as a whole entity, not a division--clearly in mind, analysts and industry experts say. "A process that allows divisions to work together is that when sales gets a new customer, finance is alerted, the service department is alerted. This does not happen in most companies, but it should," says Rohit Kumar, senior director of CRM marketing for Oracle Corp. He also suggests using proactive enterprisewide alerts of perceived trouble between important customers and one of the customer-facing divisions, so each can work on corrective or soothing actions. "Those are the things that end up promoting greater customer satisfaction and generating greater value for the company," he says.
Extended Collaboration
There is no need to stop dismantling boundaries after conquering the internal challenges. Among some businesses, particularly those in consumer products and technology manufacturing, upward of 70 percent of revenue depends on indirect partners--and, by extension, the CRM practices of those partners, according to research firm Gartner Inc. Aggregate indirect partner revenue across all industries could reach 65 percent in 2010, says Gartner analyst Claudio Marcus. The sheer proportions dictate that collaborative CRM could become more than a good idea, but a fundamental matter of taking one's own fortune in hand.

Some call it partner relationship management (PRM), while others prefer to describe the phenomenon as enterprise commerce management (ECM). Terminology aside, extending a CRM strategy throughout a value chain means more than simply sharing leads and shipping promotional flyers in a timely manner, analysts say. It is also a sleeping giant. While close to 1,000 companies made investments in PRM software through mid-2001, most are still shelfware, not even in the implementation phase, Gartner reports.

AMR Research Inc.'s crystal ball for ECM describes an intricate web of technology and methodology, including business processes from CRM and enterprise resource planning, as well as e-commerce and automated trading exchanges and supply chain management. Because technology integration solutions built for their own sake are in deep disfavor, there is a tangible, realistic goal for ECM, says AMR analyst Bob Parker. "The vision is to be able to do ad hoc venturing," he says.

Parker describes a scenario that would allow a manufacturer and retailer to team up on a promotional product bundle, coordinating everything from the production process to financing, packaging design, fulfillment, merchandising and post-promotion breakdown through a single interface. The joint CRM efforts of the two firms would play a role in determining the content and scope of the campaign, and their enterprise resource management systems would likewise be called upon to coordinate production, delivery and payment. But a private trading exchange, or PTX, is required to make these collaborative processes work properly, he says.

Parker and fellow AMR analyst John Bermudez go so far as to recommend the PTX as "the single technology face to the outside world." They contend that a PTX, essentially an expanded digital marketplace, is the best mechanism to govern the flow and interaction of goods, services, data and money between companies because it is intimately engaged with each on an enterprisewide basis. "We always felt there wasn't a lot of value [in public exchanges] until you could deeply integrate into the back-end systems of the membership. You have to do these private exchanges first," Parker says....."


---

To view the entire article, please visit www.destinationcrm.com.


---