Application Software Development
CRM Software Company
Customer Service Software
CRM Applications

Information
CRM Design Software
Customer Experience Management
CRM Solutions
CRM Services
Windows CRM Solutions
CRM Software
CRM Vendors
Remote Agent CRM
CRM and IVR
Telemarketing Software
Direct Response Marketing
Direct Marketing Software
Computer Telephony CRM
Contact Center Software
Linux CRM SOftware
Customer Relationship Management
Telemarketing CRM
Call Center CRM
Virtual Call Center CRM
CRM Application Software
Software CRM Solution
Customer Care Software
Customer Service Software
Customer Support Software
CRM and CTI
Automated CRM Solution
CRM and Computer Telephony
Unix CRM Software
Customer Information Management
Computer Telephony CRM
Call Center Software
Contact Management Software
CRM Software Features



<! ************** MAIN BODY ************************************************>

DSC Tech Library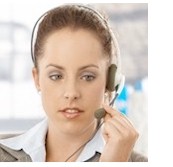 This section of our technical library presents information and documentation relating to CRM Vendors and Customer relationship management software and products. Providing customer service is vital to maintaining successful business relationships. Accurate and timely information provided in a professional manner is the key to any business and service operation. Our CRM software application TELEMATION, was developed with this in mind. But the ability to change is just as important in this ever changing business environment. Telemation call center software was designed from the very beginning for this environment. Many call center managers, with unique and changing requirements, have chosen and continue to use our CRM software as their solution of choice. Our contact center CRM solution is ideally suited for call center service bureaus.


---
---
<! ***********************Start of CRM Software Article***************************************! >
Ensuring that your CRM solution succeeds
By: Marcus Potts

There has been much negative comment recently on the 'failure' of CRM in many companies. But, the root causes of CRM failure can often be put firmly at the door of user companies themselves.

At the outset, lets state the obvious: CRM is not a piece of technology, it is, first and foremost, a business process to enhance your relationships with customers and prospects. Technology supports this business process and enhances the ease of carrying it out.

So, before you consider any CRM for your organisation you need to accept that customers should always be put first, and technology should be second. A customer-centric organisation is a successful organisation.

If householders generally installed their own air-conditioning systems, then we would not be surprised to see a 50% failure rate. So why take the same risk with the installation of your CRM solution? Well, too many small and medium size companies do because, well, it cannot be that difficult can it? If you're going to install a system, it is solely because you need it to work and perform correctly. By using people who are experts in CRM solutions, you'll save yourself the unenviable task of explaining to the Board why the system failed.

You obviously need to have the major input to ensure it reflects your organisation's requirements, but you then need CRM experts to make the technology echo those needs.

Your first task should be to define and profile the current relationships you have with your customers. How do you manage them, and measure your success? You then let technology echo that process. You need to let the users be very involved in the project, but letting them run the project is often a precursor to failure.

Obviously you also need to work carefully to find the right technology partner for your organisation, and, most important of all, take it seriously! If you are expecting CRM to deliver a 30-40% increase in business, you need to put in sufficient commitment to the CRM solution in order to achieve that business objective.

Keep your expectations of CRM realistic and reasonable. You need the right size solution, but companies often pay too much or too little for a solution which does not reflect their needs.

A common failure of CRM is the mistaken belief that everyone needs to use the solution from Day One, and the entire solution implemented from day one. Not so. The most successful integrators are those who drip feed the system to their employees. If you give too much too soon you build resentment, and they won't use it. If an employee can do one thing more then they did yesterday, then that is great. And the process can be repeated each week until the whole solution is fully operational.

The implementation of CRM is a continual process of changing and enhancing. Don't forget that your customers need to get used to it as well as your employees. Therefore the gradual utilisation of features will require time for acceptance and fine-tuning to get it working at its best.

Resentment often builds up in salesmen when they have to stop selling for a week to be trained in using the new CRM system. Therefore if you use a stepping-stone approach and introduce it gradually, you'll have even the most ardent old-school salesman hooked.

Another failure of technology is that people try to computerise a manual system. Whereas you actually need to build a computerised system to carry out tasks which are currently done manually. Don't copy manual systems; apply technology to them.

And lastly, don't forget to plan for CRM technology across all your business - especially your website. If 60% of your customers deal with you via the usual route, and 40% make contact via the Internet, then you'll need the same level of service for all your customers, no matter how they choose to contact you. That's eCRM, and a whole new sphere of opportunity and reward.

CRM solutions don't fail - they just need some common-sense applied at the outset. And CRM doesn't replace sales people, it empowers them to do their jobs even better.
ABOUT THE AUTHOR
Marcus Potts is Managing Director Maximizer EMEA, info@max.co.uk. <! *************** END OF MAIN *******************************************>