Predictive Dialer
Autodialer Software
Automatic Telephone Dialer
Digital Phone Systems
Auto Dialer Phone System
Telecom Software
Predictive Dialer Simulation
Predictive Dialer Software

Information
Voice Broadcasting Applications
Business Phone Systems
B2B Phone System
Auto Dialers
Predictive Dialers
Autodialing
Auto Dialer Software
Automatic Dialer Solutions
Automatic Phone Dialer
Predictive Dialing Systems
Call Messaging
CRM Software Solutions
Predictive Dialer Software
Business Phone System
T1 Predictive Dialer
Telemarketing Autodialer
Virtual PBX Phone System
800 Answering Service
Toll Free Phone
Predictive Dialers
Work From Home Call Center
Call Routing
CRM Solution
Autodialer Software
Telemarketing Software
Telephony Software


DSC Tech Library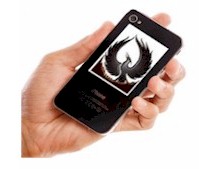 This section of our technical library presents information and documentation relating to voice broadcasting and Auto Dialer software and products. The PACER and Wizard phone systems are PC based call center phone systems that are recognized as premier inbound and outbound computer telephony systems. Features such as automatic call distribution (ACD), Interactive Voice Response (IVR) and call recording have added a new dimension to the predictive dialer and auto dialer capabilities of these systems. These computer based dialing systems can perform various types of auto dialing campaigns simultaneously. These types include Predictive Dialing, Progressive Dialing, Preview Dialing and Dial on Demand.


<! ************** MAIN BODY ************************************************>
Phone Systems Help Eliminate NoShows
The following article is entitled "Automated Phone Systems Can Eliminate 'No Shows'" and is authored by Janice Williams. It appears in Chiropractic Economics, July/August 1997, with several other reprints found on the internet.

Janice Williams, based in Tucson, Arizona, is a communications consultant, professional musician, published author and freelance writer on music and the arts.


---


In the past, a "going concern" could stay in business by offering a quality product and maintaining effective "customer relations." Todayís busy world presents a little more complicated challenge than that. Not only do many chiropractors now find themselves in competition with each other, they can find themselves in competition with chauffeuring soccer practice, staying late at the office, or any number of activities in the modern familyís busy life.

Many providers have invested in some kind of reminder system to reduce missed appointments. From postcards and letters to phone calls, few chiropractors have been able to avoid trying any system to remind patients of appointments in an effort to cut no shows.

Postcards and letters do help, but have turned out to be less effective than phone calls and mailings which have the added burden of ongoing printing, preparation and mailing costs. Postcards may also not be able to compete with that darling picture of cousin Jennyís new baby for space on the fridge, and be tossed and forgotten.

Making phone calls one-by-one can consume a lot of staff time. Since it appears most people today arenít home during business hours, you can end up mostly talking to machines. (One office I know used to leave messages on answering machines and would call back until they reached someone; they had found often enough that messages donít always get saved, even at a patientís workplace.)

The down sides of missed appointments however, are still less attractive than the efforts at reducing them. People do need and appreciate reminders. If you find that a patient cannot make their appointment in advance, at least you have time to make alternative arrangements.

Optimizing provider and staff time is the name of the modern health care game where group practices and managed care may soon be more than prevalent. Maximizing office efficiency will undoubtedly remain an important concern.

Without even considering the added inconveniences (and administrative expense) of rescheduling and recall; "no shows" obviously cause a serious downward tug on any practiceís overall productivity. Plus, missed appointments are lost opportunities that can delay important progress in a patientís healing process as well as weaken the quality of the crucial patient-provider partnership.

We all know that communication is the key to maintaining any good relationship, but reminder calls are only a part of the process of encouraging the optimum health of the all-important patient / provider relationship. It is a good idea to keep in touch regularly with your patient base for many obvious reasons.

It is also not surprising that keeping a "healthy" patient base is more assured if you continue to develop relationships with your current patients while you cultivate new ones.

Your patients are more likely to hold up their end of the "partnership," and come to you for treatment before a crisis develops if they are periodically reminded that you are "there" and are a valuable resource for maintaining optimum health.

It also follows that your patients will more likely think of you when they hear of someone elseís need for treatment if you remain in touch with them. It is very gratifying to hear that a new patient has come to you because of a hearty reference. That kind of natural growth tends to be the most secure and self perpetuating.

Todayís computer technology provides enough viable alternatives for a host of communication needs. Systems are available with a wide assortment of bells and whistles; some have great features that are particularly designed for the needs of health care providers. You can increase efficiency almost instantly with voice mail if your phones tend to ring off the hook and patients on hold can be assuaged with various excellent customized "message on hold" systems.

But to really increase the power of your phones and free staff time for more hands-on tasks than reminders and recall, you should look into computer- generated, automated communication systems.

The better systems are also flexible enough to deal with hang-ups, answering machines, group messages, multiple providers, and the like. Quality systems will let your patients leave messages for you and provide you with complete status reports (invaluable in curtailing conflicts with managed care patients for whose missed appointments you can charge).

Luckily, reminder calls are clearly not like those strange sales calls that tend to ring in the middle of cooking dinner Ė my favorite time for solicitation and interruption ("Blackened fish, anyone?"). Reminder calls from health providers have been proven to be overwhelmingly welcome. A number of clinical surveys have found automated calling systems "cost effective" and in the words of call recipients, "extremely helpful." They all conclude that the technology "positively" influences the patientís perception of the "professionalism and organization of the agency making the call."

The costs of patient calling systems vary from around $1000 to tens of thousands of dollars. However, if you do your homework you can find the ones that have built a track record of service and offer multiple feature Ė especially important to health providers Some private practice and group practice users of this technology reports drops in missed appointments of up to 60% or more within a month of employing a reminder / recall system. Even this very tangible benefit could be only the beginning for the creative chiropractor. With a few technological adjustments, you can keep up with the times while you keep up with your patients.
BEFORE YOU BUY
While reviewing a system's features you need to ask the following:
1. How easy is the system to install? To use?

2. Can it integrate/interface with your other software?

3. How long has the manufacturer or developer been in business? How is their customer support record? Can you get references to talk to? Can you reach tech support?

4. Is the system under warranty? How long? How expensive?

5. Does the system recognize operator intercepts, answering machines, busy lines, no answers and hang-ups?

6. Can you adjust the number of retries for busy numbers or no-answers? The number of minutes between retries? The number of rings per call?

7. Can you record messages and "prompts" in your own voice or a staff member's?

8. Can the system record messages back from your patients? Changed phone numbers?

9. How many different messages can it send and, or receive per calling session? Can it handle more than one provider?

10. Can calling sessions be loaded in advance? How much?

11. Does the system have safeguards to prevent calling at undesirable times?

12. Are the status reports of calls complete and easily available?
About Janice Williams
Janice Williams, based in Tucson, Arizona, is a communications consultant, professional musician, published author and freelance writer on music and the arts. <! *********************** End Of Main ************************************>


---