Telecommuting Technology and Remote Agents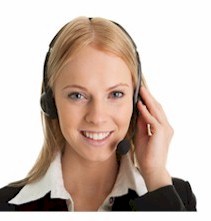 With technology from Database Systems Corp., the concept of a virtual call center is now a practical reality. Consider having your call center workforce accepting and making calls from remote offices or even from home. Also consider having monitoring and control technology in place to make this scenario possible. Perhaps even your supervisors are working from home as well. Also consider having a phone system that answers your customer inquiries on its own, but with agents available if ever needed. This phone system can even contact your customers or prospects with announcements and alerts.

Allowing your employees to work from home gives you a competitive edge over traditional call centers. Now you can hire highly qualified individuals who could not otherwise commute to your center. Handicapped individuals, single parents and the elderly can now become an integral part of your remote workforce.

The following is an article relating to telecommuting technology products and services.


---
<! ************************** Main Body Of Article Here ********************************* !>
Using Technology to Work at Home Anywhere
By G. Uma Bennett


Using Technology to Work at Home Anywhere
The work at home trend is giving technology savvy workers what they seek; a way to move away from the city and still keep their jobs. In the past thousands moved to the cities to find jobs in new industrial sectors. Technology has changed this, making it possible to work from home anywhere. For telecommuting to be successful with technology at home, the management techniques within the company have to be reviewed and brought up to date. Also you have to be sure your home can handle the electrical load of a computer, fax machine and other office equipment required for your work.
Establishing a Work at Home Telecommuting Plan
The idea of being able to work at home by telecommuting sounds great in theory, but putting it into application is another thing. Start your a telecommuting plan with an understanding of the telecommuting policy of your company. Outline the benefits to both the company and yourself. Make sure your reason for requesting this change is valid, such as providing undivided attention on critical projects to get a more positive response.

List the ways that you will communicate with the office; daily status reports and network connections. Open communication can make telecommuting a success instead of a nightmare for all involved.
Getting Plugged in to Work at Home
When you work at home in a remote location, there are several issues you'll need to focus on, some are technical and other are personal issues. For you to be successful you have to think about how you will be able to; reach people by phone, access documents and information over the Internet quickly, work on materials on your own PC and keep your work synchronized with others in your team. If you are working in a different time zone you may need to make some adjustments. Also make sure your phone line can handle your internet access and allow people to reach you to avoid frustration.
Telecommuting Perks Assist You to Work at Home
Many companies now encourage their employees to work at home, offering them many perks that make it easier to be in a remote location and still be on the job. Technical staff who work in a variety of locations are usually issued a cell phone or pager. Phone access to your location can work in reverse, make sure that your company provides you with a toll-free number to use to keep you from having an expensive long-distance bills. Instead of using dial-up, use DSL or a cable modem which are much cheaper, most times the company will reimburse you for the expense.
Secure Your Work at Home Documentation
If you work at home and your company has a policy that requires you to use encryption to access network assets, having a high speed internet access through DSL or cable modem is a must. These speedy technologies add overhead to your bandwidth connection. Keep in mind that even with a high-speed broadband connection, your remote connection will probably be slower than your office one, because applications will run slower over a wide-area network.

Accessing and making changes to company's files from a remote location may take several minutes. Give yourself extra time to complete tasks and send secure documentation from a remote location.

<! *************** END OF MAIN *******************************************>
---