Automatic Call Distribution
Predictive Dialer
Business Phone Systems
Contact Center Software
Telephone Answering Service
Telesales Software Solutions
Teleservices Call Center

Marketing Directories
Annuity Leads
Business Leads
Business Opportunity Leads
Home Business Leads
Home Based Business Leads
MLM Leads
Opt In MLM Leads
MLM Lead Lists
MLM Network Marketing Leads
MLM Lead Generation
Network Marketing Leads
Sales Leads
Sales Lead Generation

Information
Lead Generation
Lead Generation Software
Mortgage Leads
Mortgage Truth In Lending
Telemarketing Mortage Loans
Telemarketing Mortgage Leads
Mortgage Software
Mortgage Marketing Leads
Mortgage Autodialer
Telemarketing and DNC
Telemarketing Software
Telemarketing Dialer
Inbound Telemareting
Telemarketing Outsourcing
Telemarketing CRM Software
Telemarketing Call Center Software
Telemarketing Telephony Software
Outbound Telemarketing Solution



<! ************** MAIN BODY ************************************************>

DSC Tech Library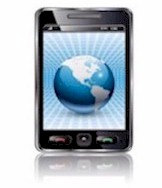 Organizations looking for outbound and inbound telemarketing services can outsource their IVR and affordable telemarketing center. As designers of Interactive Voice Response IVR systems and Voice Broadcasting software, Database Systems Corp. (DSC) is uniquely positioned to manage your outsourcing programs saving your company both time and money. Because our products are created in-house, we can deliver comprehensive telemarketing services quickly -- providing you with a competitive advantage in the marketplace. Plus you will find our inbound and outbound telemarketing outsourcing services to be quite affordable.

The following is an article relating to the telemarketing industry including products and services in our business areas.


---
Mortgage vs. Real Estate Lead Generation
By: Jimmy Sturo


It is fairly common for real estate companies and mortgage brokers to use leads. There is a difference between mortgage lead generation and real estate generation. Mortgage lead generation deals with people who need to refinance their homes or apply for loans, while real estate lead generation is a service that connects potential buyers with real estate agents.
It is fairly common for real estate companies and mortgage brokers to use leads. There is a difference between mortgage lead generation and real estate generation. Mortgage lead generation deals with people who need to refinance their homes or apply for loans, while real estate lead generation is a service that connects potential buyers with real estate agents.

Mortgage leads are generated in a number of different ways. One way to create the leads is for the lender, that is the mortgage broker, to appear in a paper or online directory. This lets potential customers make the first contact. The lenders give information about themselves, like the interest rates they charge and types of lending programs they offer, along with their contact information. This allows potential borrowers to search out the lender that is best for them.

Real Estate lead generation is somewhat different. It involves connecting prospective buyers to real estate agents. It is usually a good idea to use a real estate lead generation service that uses only inbound leads, meaning that the buyer contacts the lead generator looking for a real estate agent. This way, the lead generator can get the most information possible from the buyer in order to find the most appropriate real estate agent. Many lead generation services use tricks to lure prospective buyers.

Mortgage lead generation helps lenders and borrowers find each other. This service benefits everyone involved. Some of the most successful businesses on the Internet are lead generation agencies.

Lead Generation provides detailed information about sales, mortage, MLM, business-to-business, internet, and insurance lead generation, lead generation telemarketing, and more. Lead Generation is the sister site of MLM Leads Web. Article Source: www.businesshighlight.org <! ************************* END OF ARTICLE ******************************** !>


---
Mortgage Software Application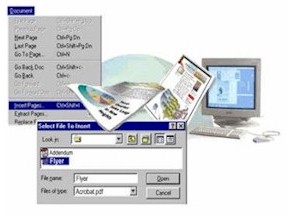 Database Systems Corp. has developed a mortgage software application for mortgage qualification and prospect lead tracking. This application is completely integrated with our phone systems which can perform both inbound and outbound mortgage marketing campaigns. Our mortgage processing application was developed using TELEMATION, our award winning contact management software application toolkit. This CRM software tool is ideally suited for processing mortgage loans and managing customer information. This CRM application is employed in a wide variety of organizations including contact centers, help desks, customer service centers, service bureaus, reservation centers and corporate call centers.

Our mortgage marketing software has extensive computer telephony features and is fully integrated with our marketing autodialer and phone system. TELEMATION operates on Linux, Unix or Windows servers. Mortgage applications can be quickly tailored to your mortgage business using the robost features found in our mortgage software toolkit. Mortgage companies such as Chase Manhattan Mortgage Corporation have relied upon TELEMATION to handle their mortgage processing requirements.

To view how other businesses and organizations are using this mortgage software application, please visit our Mortgage Application web page.

Contact DSC to learn more about our mortgage software applications and phone systems. <! *************** END OF MAIN *******************************************>


---