Automatic Call Distribution
Predictive Dialer
Business Phone Systems
Contact Center Software
Telephone Answering Service
Telesales Software Solutions
Teleservices Call Center

Marketing Directories
Annuity Leads
Business Leads
Business Opportunity Leads
Home Business Leads
Home Based Business Leads
MLM Leads
Opt In MLM Leads
MLM Lead Lists
MLM Network Marketing Leads
MLM Lead Generation
Network Marketing Leads
Sales Leads
Sales Lead Generation

Information
Lead Generation
Lead Generation Software
Mortgage Leads
Mortgage Truth In Lending
Telemarketing Mortage Loans
Telemarketing Mortgage Leads
Mortgage Software
Mortgage Marketing Leads
Mortgage Autodialer
Telemarketing and DNC
Telemarketing Software
Telemarketing Dialer
Inbound Telemareting
Telemarketing Outsourcing
Telemarketing CRM Software
Telemarketing Call Center Software
Telemarketing Telephony Software
Outbound Telemarketing Solution



<! ************** MAIN BODY ************************************************>

DSC Tech Library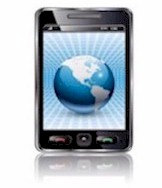 Organizations looking for outbound and inbound telemarketing services can outsource their IVR and affordable telemarketing center. As designers of Interactive Voice Response IVR systems and Voice Broadcasting software, Database Systems Corp. (DSC) is uniquely positioned to manage your outsourcing programs saving your company both time and money. Because our products are created in-house, we can deliver comprehensive telemarketing services quickly -- providing you with a competitive advantage in the marketplace. Plus you will find our inbound and outbound telemarketing outsourcing services to be quite affordable.

The following is an article relating to the telemarketing industry including products and services in our business areas.


---
An Introduction to B2B Lead Generation
By: Jimmy Sturo


It is important that organizations find other companies to do business with. Business-to-business sales, abbreviated as B2B sales, are vital to many companies' profit margins and to their standing within their industry.
It is important that organizations find other companies to do business with. Business-to-business sales, abbreviated as B2B sales, are vital to many companies' profit margins and to their standing within their industry.

There are many examples of the importance of good business-to-business lead generation. Many manufacturing businesses need companies to supply them with a variety of parts. It is important that the makers of the parts establish themselves with compatible manufacturers in order to benefit both companies. Another example would be a financial firm that needs computers. Business-to-business lead generation will help them choose the best computer vendor to suit their needs.

Business-to-business lead generation is the process of helping compatible companies find each other. The business-to-business lead generation market is larger now than ever before. B2B lead generation can be done in a number of ways. Traditional lead generation techniques like direct mailing and telemarketing are used in a limited capacity, whereas strategies like trade show presentations and advertisements in trade publications are more common.

Trade shows exist for the express purpose of helping businesses find other compatible businesses. It is vital that a company put on a stellar presentation if they expect to reap any benefit from a trade show. A professional, entertaining, and informative presentation is perfect for generating leads. It is also important that the right people attend the presentation. A great presentation can be wasted at an under attended or poorly organized trade show.

Trade publication advertisements are one of the most cost effective B2B lead generation strategies. These ads are aimed directly at people in the industry reading the publication. This is much better than advertising on the radio or in a major city newspaper.

B2B lead generation is vital to businesses. A company must be respected within its industry in order to survive and make a profit. B2B lead generation benefits all organizations involved.

Lead Generation provides detailed information about sales, mortage, MLM, business-to-business, internet, and insurance lead generation, lead generation telemarketing, and more. Lead Generation is the sister site of MLM Leads Web. Article Source: www.businesshighlight.org <! ************************* END OF ARTICLE ******************************** !>


---
Mortgage Software Application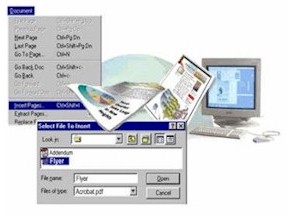 Database Systems Corp. has developed a mortgage software application for mortgage qualification and prospect lead tracking. This application is completely integrated with our phone systems which can perform both inbound and outbound mortgage marketing campaigns. Our mortgage processing application was developed using TELEMATION, our award winning contact management software application toolkit. This CRM software tool is ideally suited for processing mortgage loans and managing customer information. This CRM application is employed in a wide variety of organizations including contact centers, help desks, customer service centers, service bureaus, reservation centers and corporate call centers.

Our mortgage marketing software has extensive computer telephony features and is fully integrated with our marketing autodialer and phone system. TELEMATION operates on Linux, Unix or Windows servers. Mortgage applications can be quickly tailored to your mortgage business using the robost features found in our mortgage software toolkit. Mortgage companies such as Chase Manhattan Mortgage Corporation have relied upon TELEMATION to handle their mortgage processing requirements.

To view how other businesses and organizations are using this mortgage software application, please visit our Mortgage Application web page.

Contact DSC to learn more about our mortgage software applications and phone systems. <! *************** END OF MAIN *******************************************>


---