<! ************** MAIN BODY ************************************************>

DSC Tech Library



CTI Computer Telephony Integration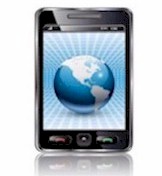 This section of our technical library presents information and documentation relating to Computer Telephony and Computer Telephony Integration software and products. Computer Telephony Integration CTI software is a rich set of phone software library routines that enable application programs to control your phone system. This comprehensive CTI software lets you increase employee productivity, enhance customer service and reduce costs by combining the capabilities of our PACER phone system with the custom functionality of your Windows, Unix or Web applications. Data collected by your phone ACD (Automatic Call Distribution) or IVR (Interactive Voice Response) systems can be passed to your existing PC, Unix or Web applications through our phone software. The PACER predictive dialer can automatically call your customers and pass only connected calls to your agents. With our computer telephony software, your telephone and computer work together to provide cost-saving benefits.


What is computer telephony integration?
by Telerise
How much does your business spend in the routine administration of its telephone system, in terms of staff time and payments to external services? By integrating your telephone and computer systems you could save operating costs and improve your company's efficiency, and even potentially open up new business opportunities.
Computer telephony integration (CTI), the technique of coordinating the actions of telephone and computer systems, has existed in a commercial form since the mid-1980s. At first its application was largely confined to a few niche markets, in particular call centres where the volume of calls justified the cost, but recent developments have simplified computer-telephone systems significantly, leading to an increased interest in CTI applications for the mass market.
Proprietary hardware and software solutions are now available from the major market players, such as Microsoft and Novell, and public telephone networks increasingly offer services enabling CTI applications. Due to advances in voice processing technologies advanced features are now affordable for the small business. 
There are three distinct CTI applications:
the administration of a private telephone network via a separate computer

unified messaging and customer relationship management (CRM) applications

the use of a computer network to transport voice and fax communications. A PBX may be replaced by, or work in conjunction with, a communications server (Voice over IP, or voip)
Administering your telephone system using CTI
Computer telephony provides a simple screen-based alternative to the standard facilities of the latest telephones. Using a graphical user interface (GUI), rather than a proprietary system controlled by alphanumeric codes or handset LCD menus, routine functions such as re-locating or adding extensions can be achieved in-house. More complex functions, such as setting up a conference call, are carried out by following a straightforward sequence of commands.
Using a PC screen, a mouse and a standard GUI you can:
make/answer calls

hold and transfer calls

set up conference calls

pick up calls from another extension

initiate calls by name from a personal directory

bar calls from pre-selected sources

identify the caller on-screen
What is unified messaging?
In addition to integrating your voice telephone and computer systems, with CTI you can also bring together your other office communication tools, such as fax, e-mail and voicemail, and manage them from a single point. With unified messaging you can set up an electronic messaging system for your company, creating a single interface with one directory and one storage location for all message types.
Your company's contacts and all communications with them, whether by telephone, fax, direct e-mail, website response or personal visit, are integrated into one record which is immediately available, and can even be presented to you automatically when an approach is made from a known source (recognised telephone number/email address/IP address etc.). 
What is customer relationship management?
As your telephone system is integrated with your computer system, calls can be made directly from any office application. For example, you can make a call by simply clicking on a telephone number in your customer and supplier database, saving time and increasing productivity. The number of an incoming call is recognised using Calling Line Identification (CLI), and any information from your database about the caller is presented to the member of staff receiving the call. (Software programs which manage this telecoms application are known as Customer Relationship Management packages, but customer relationship management as a management function covers all forms of communication with customers.)
---


<! *************** END OF MAIN *******************************************>