ACD Automatic Call Distribution
Real Estate Marketing
Predictive Dialer
Call Center Software
Advanced Call Center Solutions
Reminder Calls
Contact Center Technology
Contact Management Software
Telecommuting Software
Virtual Call Center PBX

Information
Call Center Software
Customer Service Call Centers
India Call Centers
Offshore Call Centers
Telemarketing Call Centers
Call Center Solutions
Telemarketing Software
Linux Call Center
Call Center Technology
Telemarketing CRM
Call Center Autodialer
Call Center CTI
Inbound Call Center
Outbound Call Center
Call Center Outsourcing
Call Center Services
Call Center Development
Contact Center
Contact Management Center
Call Center CRM


<! ************** MAIN BODY ************************************************>

DSC Tech Library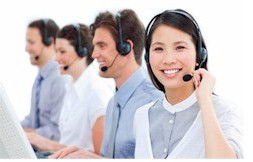 This section of our technical library presents information and documentation relating to Call Center technology and Best Practices plus software and products. Since the Company's inception in 1978, DSC has specialized in the development of communications software and systems. Beginning with our CRM and call center applications, DSC has developed computer telephony integration software and PC based phone systems. These products have been developed to run on a wide variety of telecom computer systems and environments.

The following article presents product or service information relating to call centers and customer service help desks.


Scottsdale call center aids lots of GIs in Iraq
Michael Ferraresi
The Arizona Republic
Aug. 14, 2004 12:00 AM

SCOTTSDALE - As most Arizonans sleep, soldiers with cellphone problems in Iraq are calling Scottsdale to one of the U.S. government's largest defense contractors.

Most clients call the General Dynamics C4 Systems' customer service organization between 3 and 10 a.m., sometimes amid enemy gunfire, with urgent questions about the more than 100 products the company provides the military.

With more than 30,000 military personnel equipped with General Dynamics satellite phones in the Middle East, Afghanistan and the Balkans, operators do not have the luxury of putting anyone on hold.

About 6,000 calls and e-mails are received by the Scottsdale office, near McDowell and Hayden roads, each month, many of them from soldiers in Iraq.

"There have been so many calls where you can hear the bombs going off in the background," said Anita Hancock, one of about a dozen employees who field calls at the Scottsdale office.

Hancock, a technical service representative for six years, said the most distressing calls she received about mishaps with some of General Dynamics' telecommunications technology were during the onset of the war in 2003.

One that stands out in her mind was from a commander who whispered nervously through the phone as a convoy of Iraqis unknowingly passed the brush he was hiding in.

Some customer service reps explain that a bond develops with soldiers, especially in the early morning, as they work through technical problems.

Ric Harris, a technical service representative, said soldiers have called him a "miracle worker" as he helps them get their phones and radios back online during crucial assignments, though for him it is simply a matter of tapping a few keys on the computer.

"When they call us, they have something that's broken and needs to be fixed yesterday," Harris said.

"There was one call where I got the feeling the soldier had been through hell," he said. "There was no one else around in the office to talk with about the call, so I sort of felt his pain.

"There are some times when you sense there is a degree of urgency, and that does put some urgency on you."

Patriotic memorabilia, American flags and thank-you letters from grateful military customers adorn the cubicle walls around the call center.

One soldier sent the operators a traditional Muslim prayer mat, now framed and hanging by the front door of the call center.

Pascale Matte, manager of the customer service office said the call center is an example of a private sector company maintaining the military's information systems technology so the government does not need to do it.

"The government pays for a model like that," Matte said.

With the constant feedback and interaction with users stationed overseas, the call center also lends itself to General Dynamics' understanding of how to improve the products it develops.

"You should see the equipment they send back to us after a year," Matte said. "It has sand in it, the antenna is broken."

Matte said representatives of other high-profile government contractors, such as Boeing and Lockheed Martin, have visited the Scottsdale office and have commented on the efficiency of the call center.

<! *************** END OF MAIN *******************************************>
---
CRM Call Center Software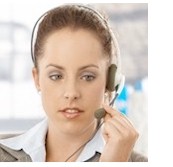 Database Systems Corp. (DSC) has been providing CRM Customer Relationship Management solutions to businesses and organizations for 2 decades. TELEMATION is a Customer Relationship Management (CRM) application employed in a wide variety of organizations including contact centers, help desks, customer service centers, service bureaus, reservation centers and corporate call centers. The package has extensive CTI features and is fully integrated with our PACER phone system. TELEMATION operates on Linux, Unix or Windows servers. Software programmers can develop call center applications quickly using the robost features found in the Telemation toolkit.



Call Center Phone System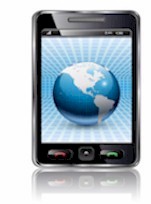 The PACER is a call center phone system that handles inbound and outbound calls for a wide range of contact centers. Calls are either initiated by the phone system or accepted from the outside and distributed in an intelligent fashion to your service agents. The PACER includes ACD and IVR components, plus call recording capability. Using industry standard components, the PACER phone system has features and functions that can only be found in large scale PBX's, but at a fraction of the cost. And the PACER has predictive dialing capability that cannot be found in most of these larger phone systems. The PACER phone system can connect calls to your employees working at home or in a local or remote office. The PACER communicates with applications written on Unix, Linux, or PC servers over a LAN. For a complete product presentation, download our PACER demo.



---