ACD Automatic Call Distribution
Real Estate Marketing
Predictive Dialer
Call Center Software
Advanced Call Center Solutions
Reminder Calls
Contact Center Technology
Contact Management Software
Telecommuting Software
Virtual Call Center PBX

Information
Call Center Software
Customer Service Call Centers
India Call Centers
Offshore Call Centers
Telemarketing Call Centers
Call Center Solutions
Telemarketing Software
Linux Call Center
Call Center Technology
Telemarketing CRM
Call Center Autodialer
Call Center CTI
Inbound Call Center
Outbound Call Center
Call Center Outsourcing
Call Center Services
Call Center Development
Contact Center
Contact Management Center
Call Center CRM


<! ************** MAIN BODY ************************************************>

DSC Tech Library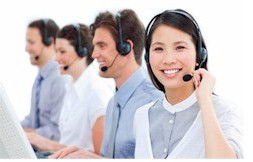 This section of our technical library presents information and documentation relating to Call Center technology and Best Practices plus software and products. Since the Company's inception in 1978, DSC has specialized in the development of communications software and systems. Beginning with our CRM and call center applications, DSC has developed computer telephony integration software and PC based phone systems. These products have been developed to run on a wide variety of telecom computer systems and environments.

The following article relates to call center technology or customer service best practices and techniques.


Reengineering Call Centers for the Year 2000 - Principles and Processes
by Jeff Hiatt, author of Winning with Quality by Addison-Wesley

Radical departures from old processes and tools mark the coming of a new age for call centers that will demand new management techniques, innovative use of technology, and a greater understanding of the value of call centers to customers.

Surprisingly, many call centers still struggle with the basics of providing acceptable telephone service and, in some cases, do not even do that well. The gap between world-class call centers and the average call centers is growing as the best improve faster and the average get bogged down in old processes that cannot be fixed with small incremental improvements.

This module focuses on the reengineering of call centers for the year 2000 and how the best call center managers are responding to changing customer needs and new technology. This is the first in a series of articles that will expand on the growing role of call centers and their strategic importance to the enterprise.
Service and the Strategic Importance of Call Centers in the year 2000
Service has become a critical competitive factor; the need to improve responsiveness and deliver high quality service is more important now than ever before. For many companies, "service" is their call center. Without a doubt, the call center of the future will transition from that of a necessary "cost-center" function to a strategic service offering. Some call center managers see this trend and are planning now for the call center of the future.

In other cases call center managers are not anticipating the need for new capability. They have critical problems now. They face rising call volumes and escalating costs. Obtaining resources, training these resources, and controlling turnover are ongoing issues. Customers are not completely satisfied with their service despite many attempts to improve processes and tools. In other words, the call center is performing below expectations in critical areas for business success (operating costs, customer satisfaction, quality of goods or services, etc.) and incremental improvements are not enough. These business drivers are forcing these call center managers to rethink their processes and tools, and design for the future.
The principles driving world-class call center design
As call center managers develop their strategies for the year 2000, several principles should guide decision making and provide the foundation for planning and design work.
Principle 1 - Give customers choice
Customers will expect to choose how they interact with you, and your service must be by their standards and by the media of their choice. Telephone service cannot be the only media for customer service.
Principle 2 - Provide access anytime anywhere
Access to services will be every hour of every day, from where ever the customer chooses.
Principle 3 - Enable customers to help themselves
Customers will have access to information and can choose self-service or agent-assisted service. Many customers will prefer to find information or initiate transactions on their own.
Principle 4 - Personalize every customer interaction
Every transaction should personalize the service so that each customer is treated like the only customer. This level of customization may be based on the type of customer, their past transaction history, or other critical flags that may be set by the business.
Principle 5 - Know your customers
Employees and systems will know the customer and build on that knowledge with every customer contact.
Principle 6 - Enable employees to deliver great service
Employees are the cornerstone to great service and must be enabled with the right tools, processes and information so that they are empowered to help the customer.
Principle 7 - Demand to be the best and measure your performance toward this goal
The only standard is excellence, and the only way to achieve excellence is to measure your success with every transaction and over time.
Outlook for processes and technology
Process changes and new technology will provide key enablers to the call center in the future. Highlights of key opportunities for reengineering call centers for the year 2000 include:
Opportunity 1 - Email
Develop email as a reliable transaction channel in addition to inbound and outbound voice calls. Teach customers how to use this tool effectively and ensure that your email processes are responsive.
Opportunity 2 - Internet
Create Internet sites for customer service that provide comprehensive information access and the ability to initiate transactions. Tightly link the contact information from the Internet with contact management systems in the call center.
Opportunity 3 - Workflow and work objects
Integrate voice and electronic transactions into a single workflow with integrated queues that allow work blending and load balancing of multiple media types.
Opportunity 4 - Virtual Centers
Create virtual centers that allow employees to choose work locations and that provide the organization with follow-the-sun capability for international customer service.
Opportunity 5 - Computer Telephone Integration
Use computer telephone integration (CTI) to provide personalized routing and work-object handling and to produce fully integrated reporting on both electronic and voice transactions.
Opportunity 6 - Voice Response Systems
Tightly integrate ACD and voice response systems to allow seamless transfers back and forth between VRU and agent-assisted service. Simplify voice response interactions to make them fast and easy to use.
Opportunity 7 - Speech recognition
Use automated speech recognition to reduce transaction times and enable greater functionality of voice response systems including enhanced data access, faster transaction speed and security.
Opportunity 8 - Management tools
Develop new resource management tools for integrated voice and electronic environments in which resources may be geographically dispersed.
Opportunity 9 - Employee Desktop
Provide employees with the capability to access internal and external (Internet) data rapidly, to see what the customer sees, and to execute transactions with a fully-integrated desktop such that all employees are fully empowered to deliver excellent customer service every time.
Opportunity 10 - Contact Management
Develop contact management systems that can integrate email, fax, phone, and Internet transaction information into a comprehensive history of customer contact.
Summary
Reengineering call centers for the year 2000 will require call center managers to fundamentally rethink the value of the call center to the customer and to the business. Managers will need to drive strategic planning and design decisions from a set of guiding principles that are customer focused and that leverage new technology. Incremental improvements will not be adequate to keep pace with growing customer demands for service that is anytime and anywhere. The need to re-design or reengineer the basic business processes around customer service will be an imperative for call center managers who are planning ahead for the year 2000.
About the writer
Jeff Hiatt has worked in the field of reengineering and strategic planning for more than 12 years, and is the co-author of "Winning with Quality" from Addison-Wesley and author of "Reengineering Design," a handbook published by Prosci in 1997. He works as both a research analyst and writer, and consults with customer service call centers with an emphasis on strategic planning and business process reengineering.

<! *************** END OF MAIN *******************************************>